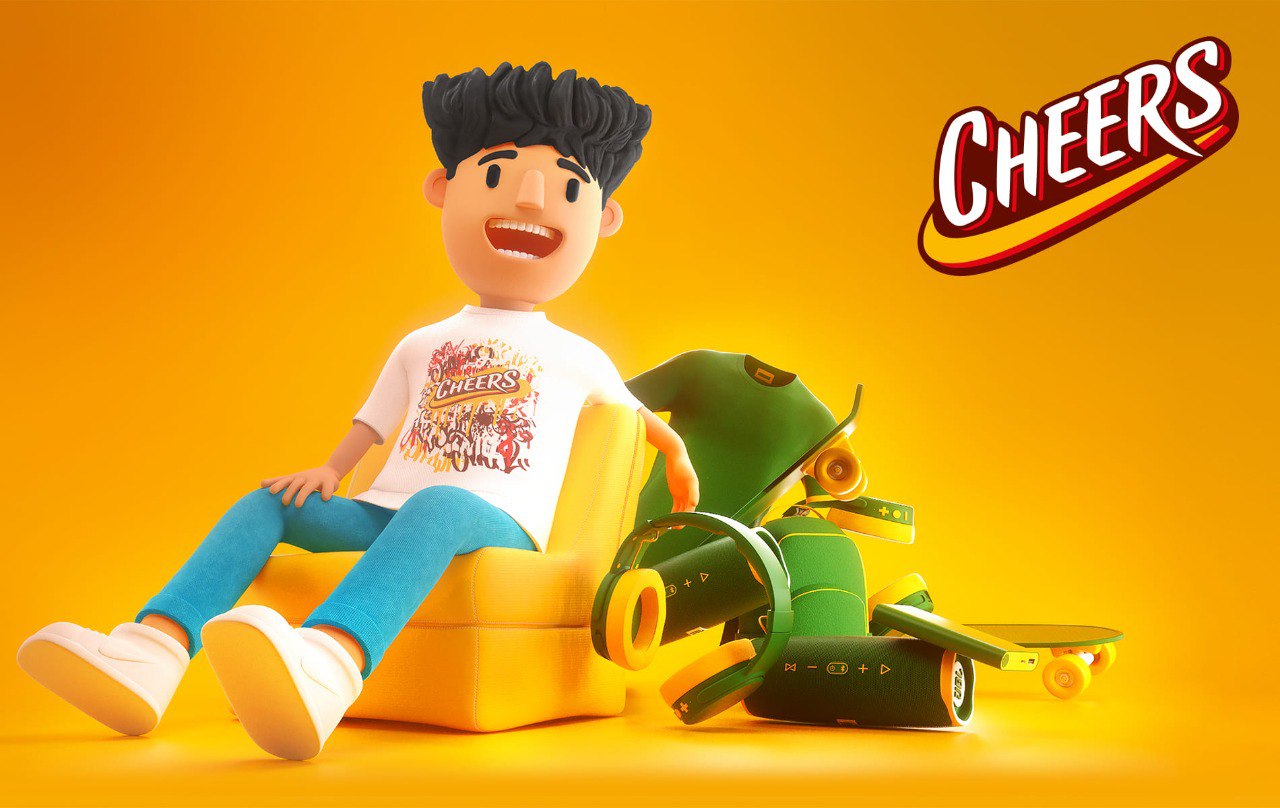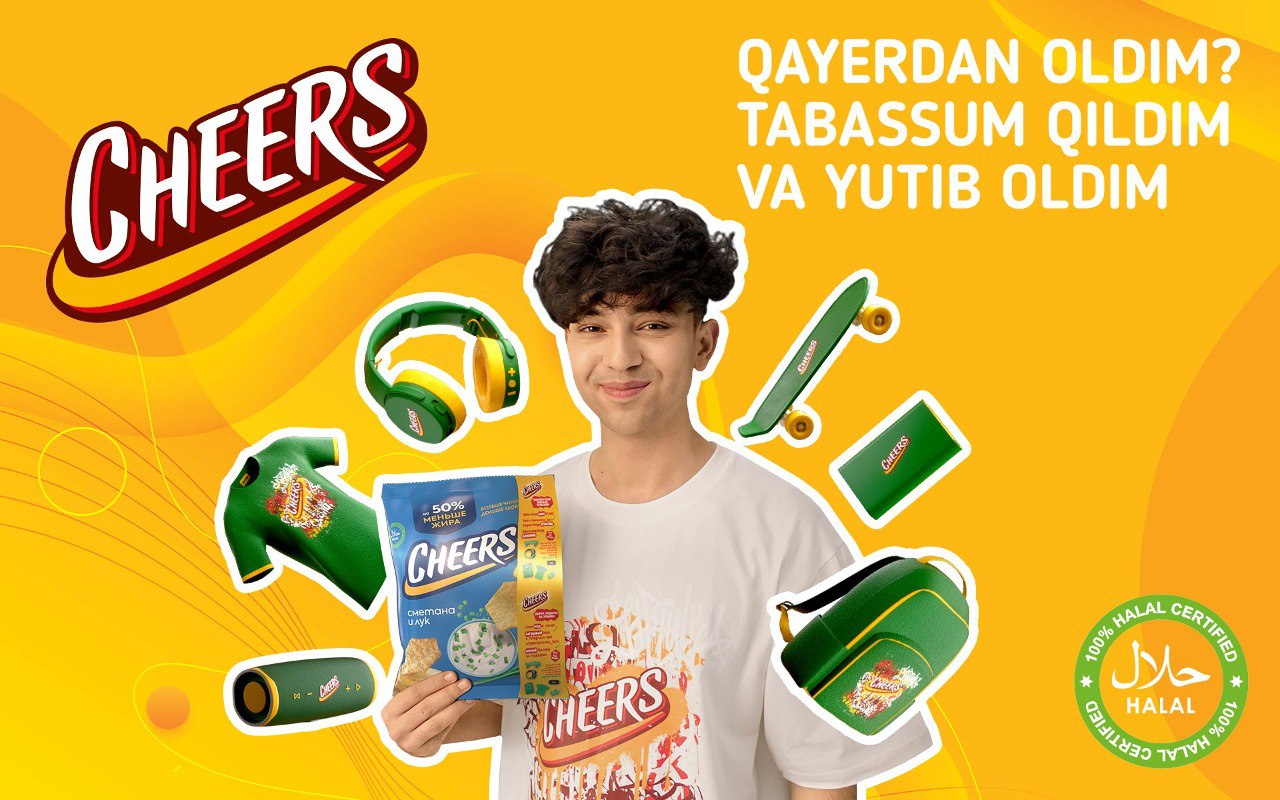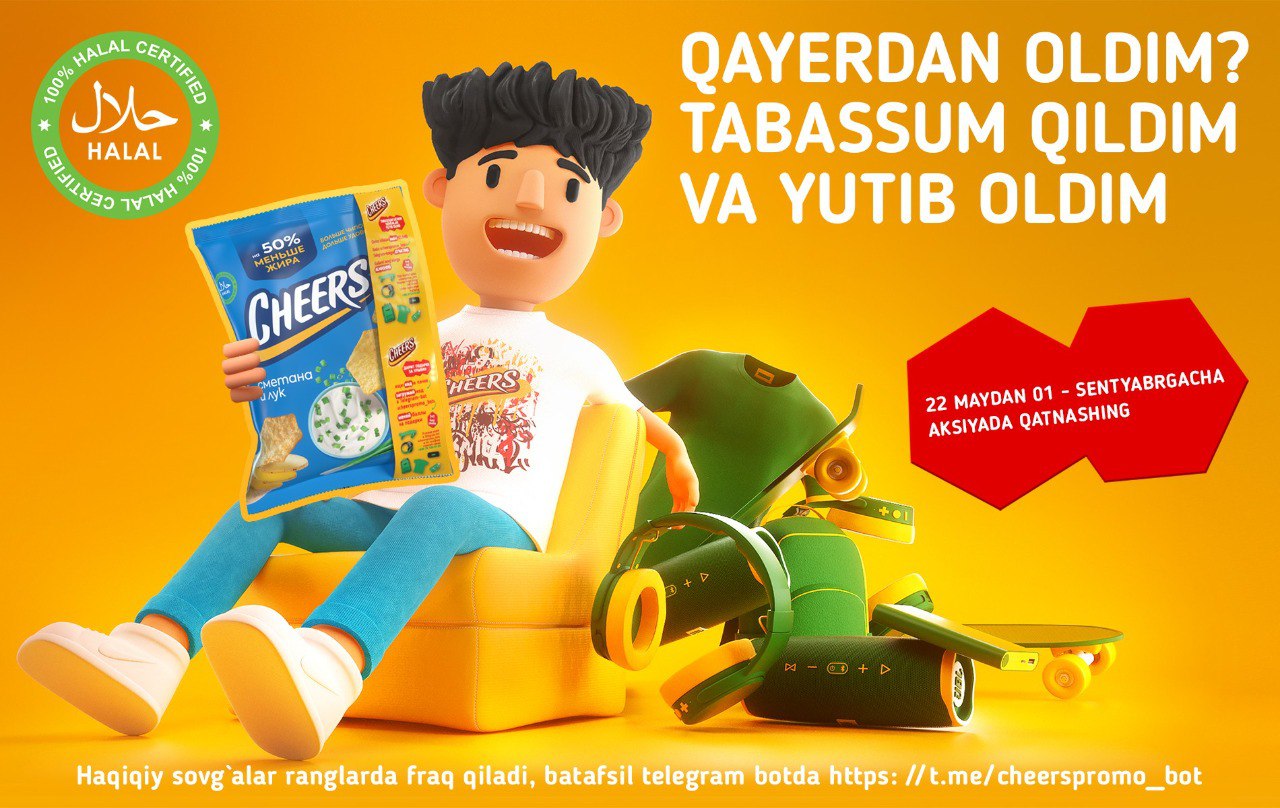 Cheers – and your wishes come true
Remember our case for Cheers chips brand from Uzbekistan about a smile that helps overcome communication barriers?
If you do, then thank you, we're delighted. If not, here it is. And while you're reading, we continue with Cheers. This time with a summer national promotional campaign that we've rolled out in full swing.
What was the task:
If we briefly explain the client's brief, all teenagers in Uzbekistan had to learn about the promotional campaign we would come up with as part of NCP, smile, and want to participate in it.
But satisfying teenagers is not an easy task. Especially when you're working with Uzbekistan from Ukraine.
But we love challenging tasks. Let's go!
How and why the creative idea was born:
We won't explain much about NCP. You already know everything, right? But let's put it in simple words just in case: National Consumer Promo is about stimulating product consumption. But it's not exactly a call to love the brand; rather, it's a call to love the brand for money.
In the previous campaign for Cheers, we delved into the brand and rebuilt it from scratch. We based the brand on a smile. This is the key we proposed for the brand to open the hearts of teenagers, our target audience. Through a smile, young people can overcome their introversion, which is inherent in their age. So in NCP, we took the smile with us to keep opening the hearts of teenagers.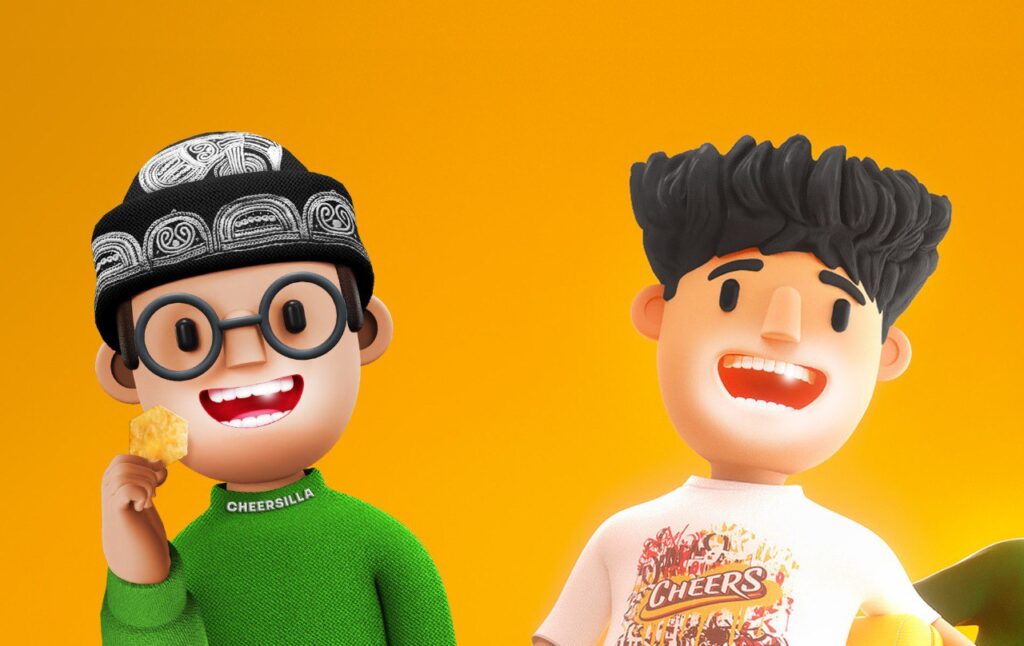 The solution:
So, here's what we did. We proposed Cheers to create a cool rewarding campaign that opens with a smile. And this was said by someone who is respected by the teenagers of Uzbekistan — the protagonist of the campaign, blogger Liil Khuramov.
According to our plan, Liil gives an interview in which he talks about the brand's promotion and its mechanics, but he does it naturally and in a language understandable to the target audience. He talks about how he has so many gifts and asks, "Do you want the same? Then just smile together with Cheers, and you'll get it too!"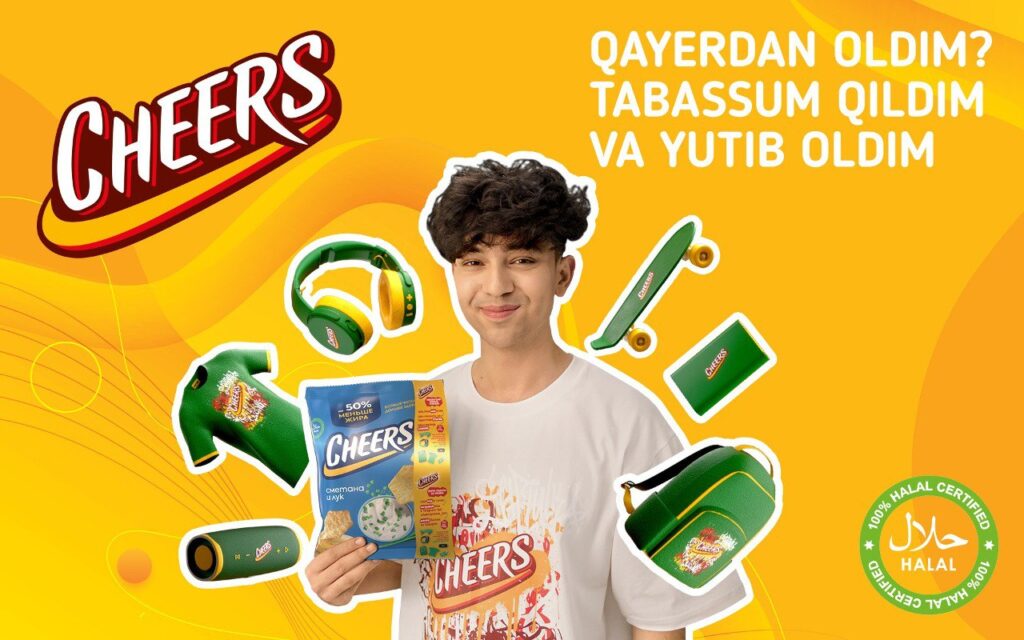 In such a way, Liil, and we together with him, reach the very hearts of achieving teenagers.
So let's buy, smile, and take it.
Processes:
Oh, the process was terrific. And Liil is also amazing in his work!
But let's go step by step.
As part of the promotional campaign, we had to develop a KV (key visual), a video, a teaser, POS materials, and complete gift branding.
Implementation:
The KV was based on a 3D replica of our main character, the beloved character. Look how great it turned out:
Now about the video.
The video was shot by the Art Craft studio in Uzbekistan. Our colleagues did a great job following our production brief, and in post-production, we received the material in this form:
Everything you see in the original video is the result of post-production work by Brain Post. And it should be said that our team had a lot of fun with 3D animation here:
And here's the teaser itself to arouse the audience's interest:
And of course, branding and POS materials couldn't be left out: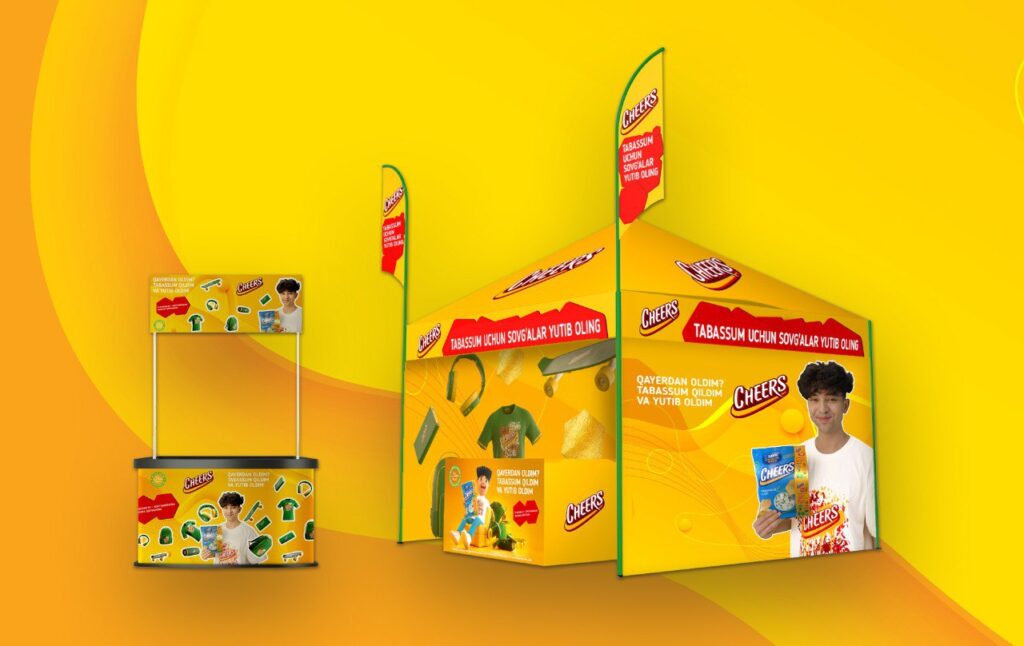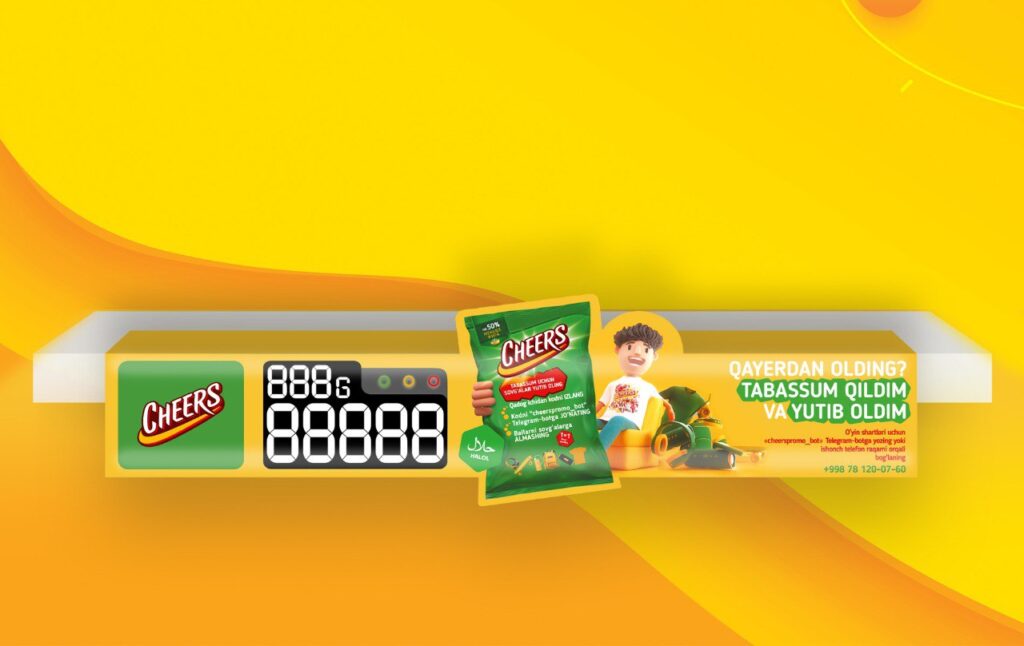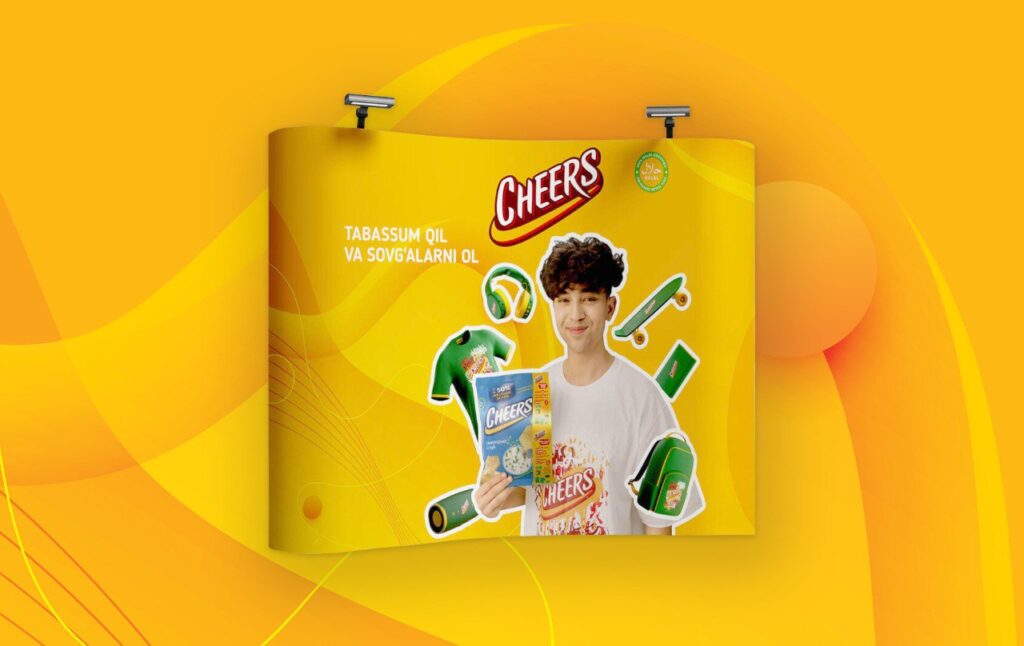 How did it all work out?
It worked wonderfully, and we are very pleased with the results. The brand team is even more satisfied because the performance indicators are all positive.
Let's look at the numbers:
TOMA: +11.6%
NCP Retention Rate: 4.7%
Instead of drawing conclusions:
NCP, implemented for Cheers, is a vivid illustrative campaign that stimulates sales through customer engagement. It is part of the brand's activation calendar. It is important, even in incentivizing campaigns, not to lose sight of what constitutes their essence. As an agency, we constantly monitor this wherever possible, even when giving gifts.
In the DNA of Cheers, there is a "chromosome" where a teenager fine-tunes their social connections with a smile. And yes, they get what they desire. We helped the brand with this by integrating its social mission into creativity. After all, the introspection inherent in any transitioning teenager, fortunately, unfolds with a smile.