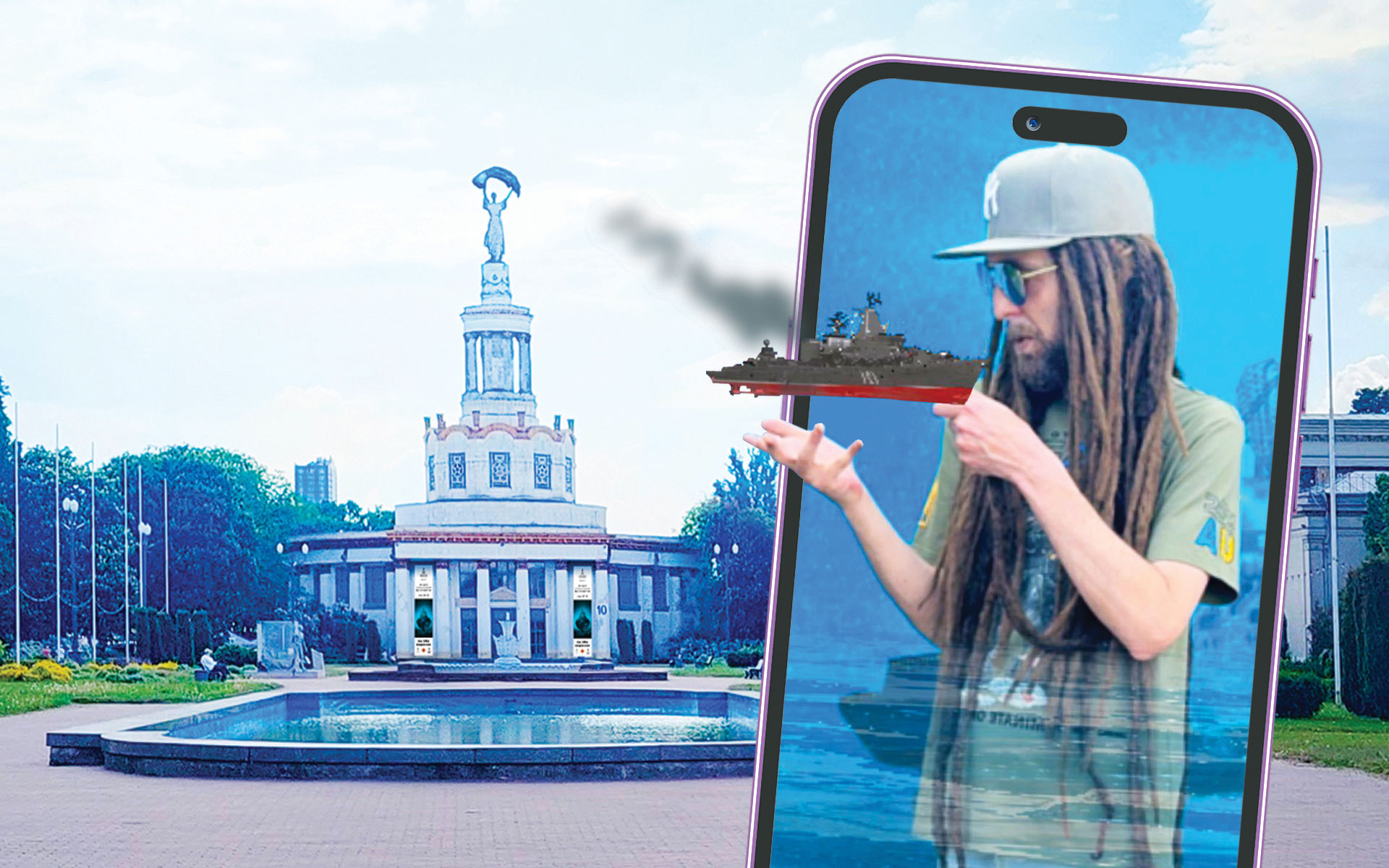 How Ukrainians are flooding mAscow on a smartphone
We've already told you about creating our own patriotic show called "Negative Buoyancy". You can check out the details of the project here.
Today, let's talk about how an Instagram mask became a part of our museum exhibition. Well, times change, and so do museums. AR technologies are now an integral part of modern history and the informational fight against russian propaganda.
Not many know that the cruiser "mAskva" has been recognized as an object of underwater cultural heritage in Ukraine, receiving its 2064th number in the registry.
The importance of museumification lies in preserving the authentic appearance of architectural monuments, enriching the national fund of our country's cultural heritage.
The format of modern museums is changing, which is entirely logical because no development stands still. It permeates all aspects of human life.
Virtual reality, interactive exhibits, various simulators — these are components not of the museum of the "future" but of what exists right now.
Ukraine is also not standing still. Its development in various technologies is gaining momentum, attracting the attention of the global community to the events of the war, not just with frightening headlines.
A vivid example of AR technology, an equal part of our museum exhibition "Negative Buoyancy", is the Instagram mask developed by Hanna Norova. Its function is to involve everyone interested in the key process — the flooding of the cruiser.
Look how it works:
"For me, it's essential to participate in various Ukrainian initiatives that contribute to bringing our country closer to victory. When I received the offer to create a mask to support the project "Negative Buoyancy", I didn't hesitate for a second. Being part of significant work that can positively and correctly influence people's consciousness is cool. Not only does the project have a profound purpose, but it's also super progressive, which is crucial. It shows Ukrainians and the world that we are keeping pace with the times" — Hanna Norova, AR creator.
The project "Negative Buoyancy" is created with the support of the PO "DNA" for the Central Naval Museum of Ukraine. The project team also expresses gratitude to FFFace.me and personally to Dmytro Kornilov for consulting support.