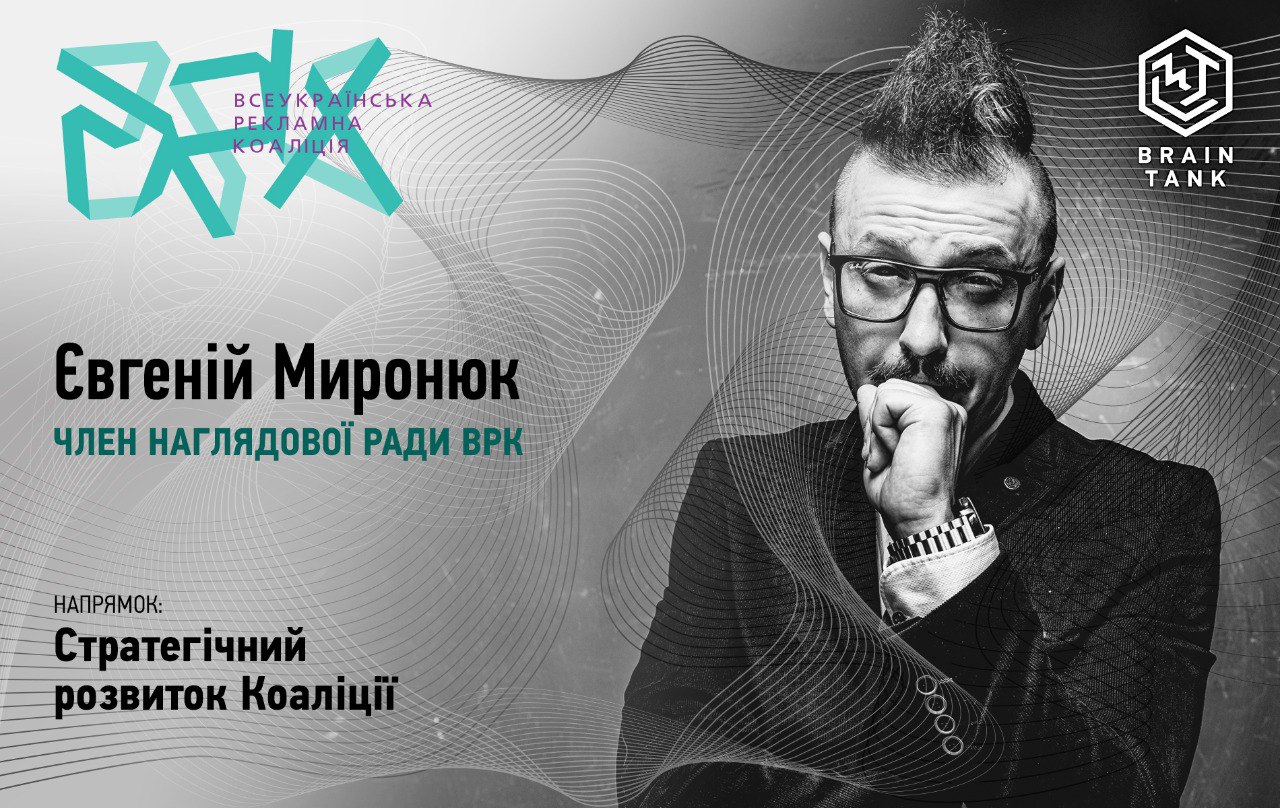 Strategic development of VRK under the protection of Brain Tank
On September 7, the General Meeting of the members of the All-Ukrainian Advertising Coalition was held, as a result of which a new Supervisory Board was elected, in which Yevhenii Myronyuk, the head of Brain Tank, headed the "Strategic Development of the Coalition" direction.
In fact, this is a big and important event for all members of the advertising community, because VRK is the heart of advertising representation in Ukraine, which popularizes the newest and most effective advertising technologies on the Ukrainian market.
Among the leaders of the coalition are the most influential leaders and the most active players of the advertising and communication market, who will defend the advertising business for the next 2 years.
Thank you for trusting the entire group! And we, being now in a new status, will not waste time, so we will start work and try to reach unprecedented heights in the development of a great mechanism, the name of which is strategy.