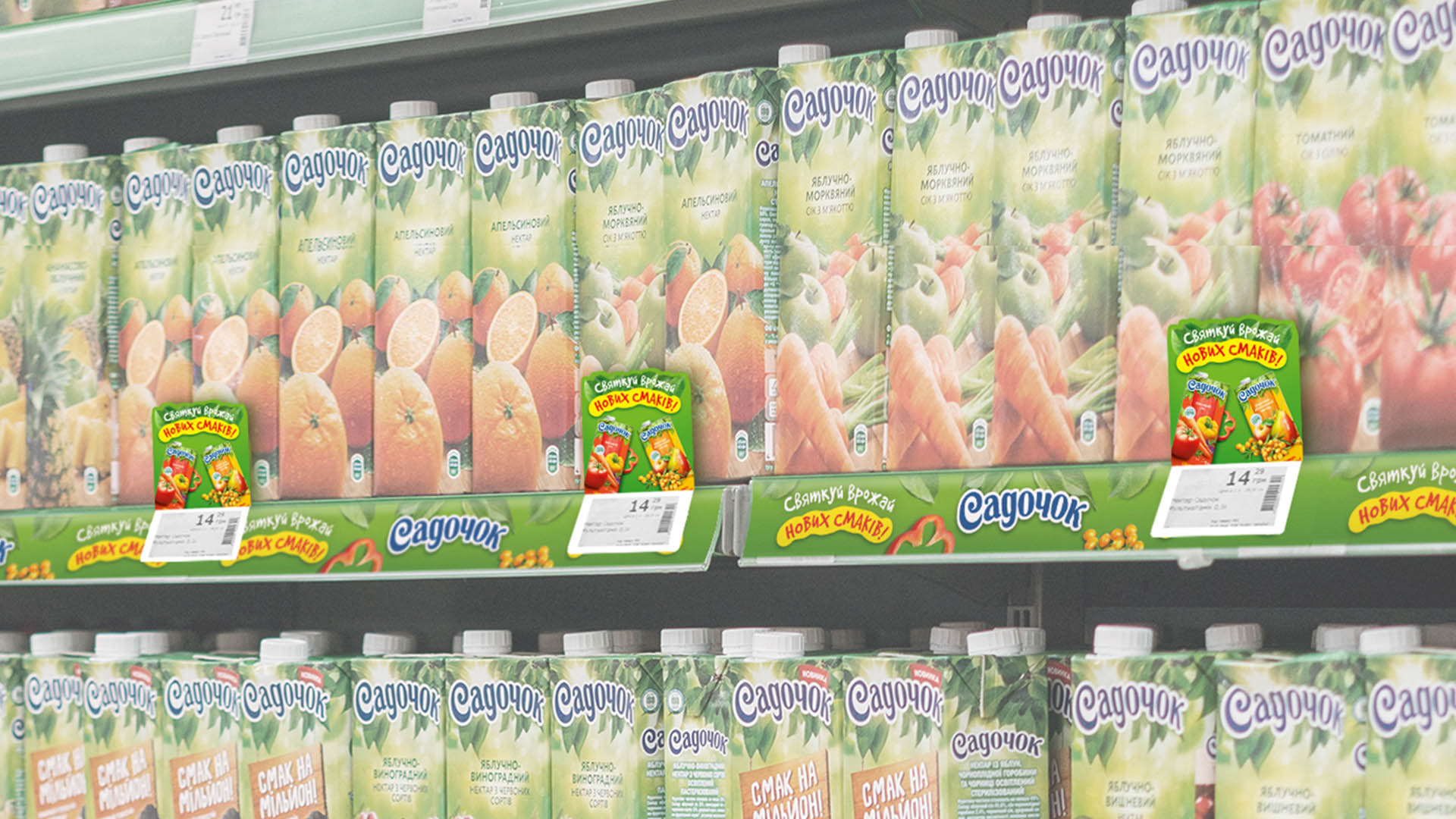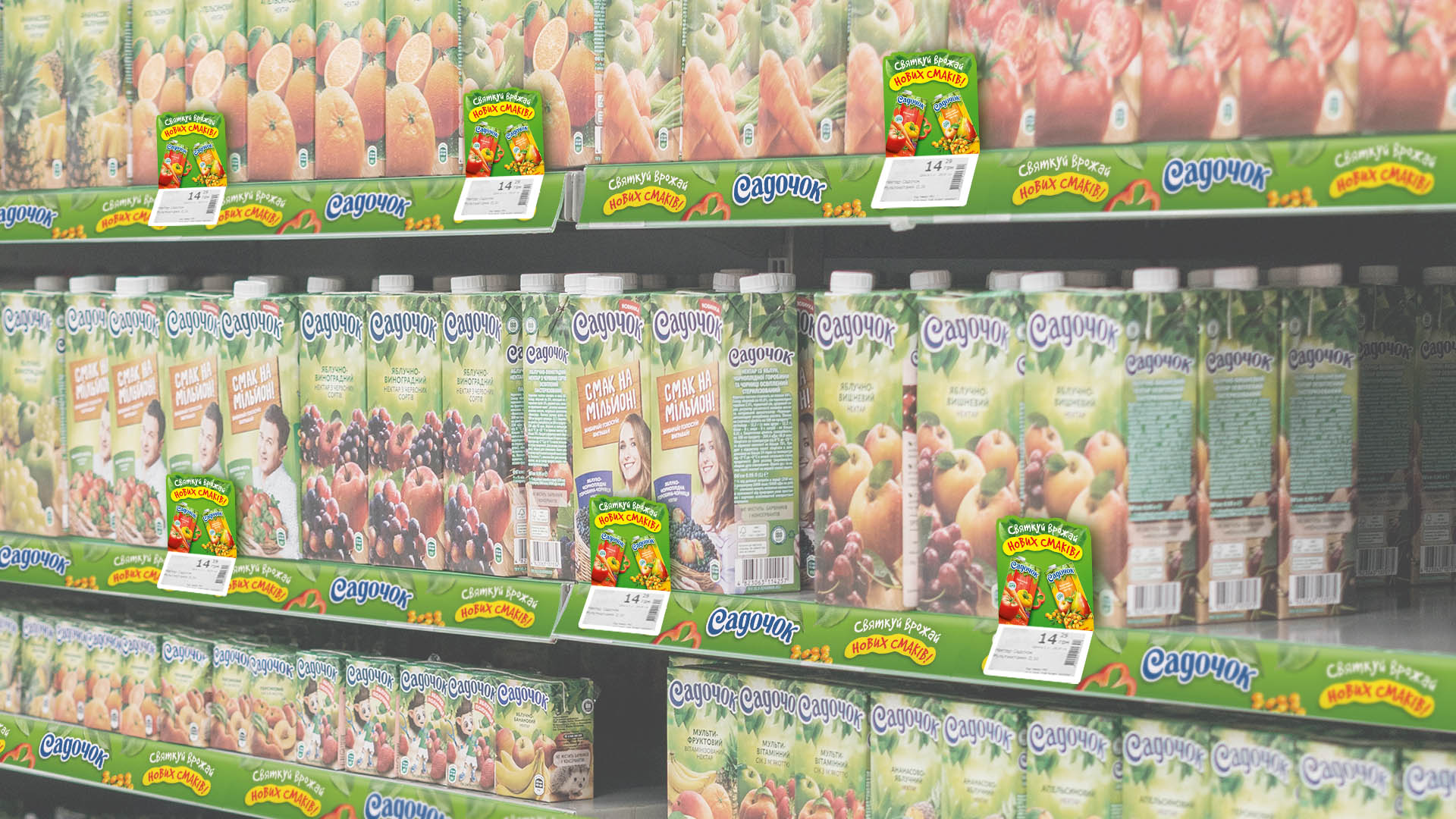 Trade marketing campaign for TM "Sadochok"
In autumn 2020, TM Sadochok (the brand of fruit and vegetable juices, nectars, fruit drinks from PepsiCo) with the Brain Tank agency launched a national trade marketing campaign dedicated to expanding the line of juices and launching 2 new seasonal flavors — vegetable juice with tomato flavor, carrots and sweet peppers and sea buckthorn nectar with the taste of apples, pears, and sea buckthorn.
An active trade marketing campaign with a comprehensive design and graphic marketing materials was prepared for this lunch. The aim of the campaign was to communicate with the target audience and inform them about the main properties, quality characteristics, values ​​of new brand products with a certain tactical sequence of "inclusions" of different communication channels.
This large-scale national project dedicated to the launch of two new flavors of TM Sadochok was implemented by Brain Tank agency for METRO Cash & Carry and Silpo.