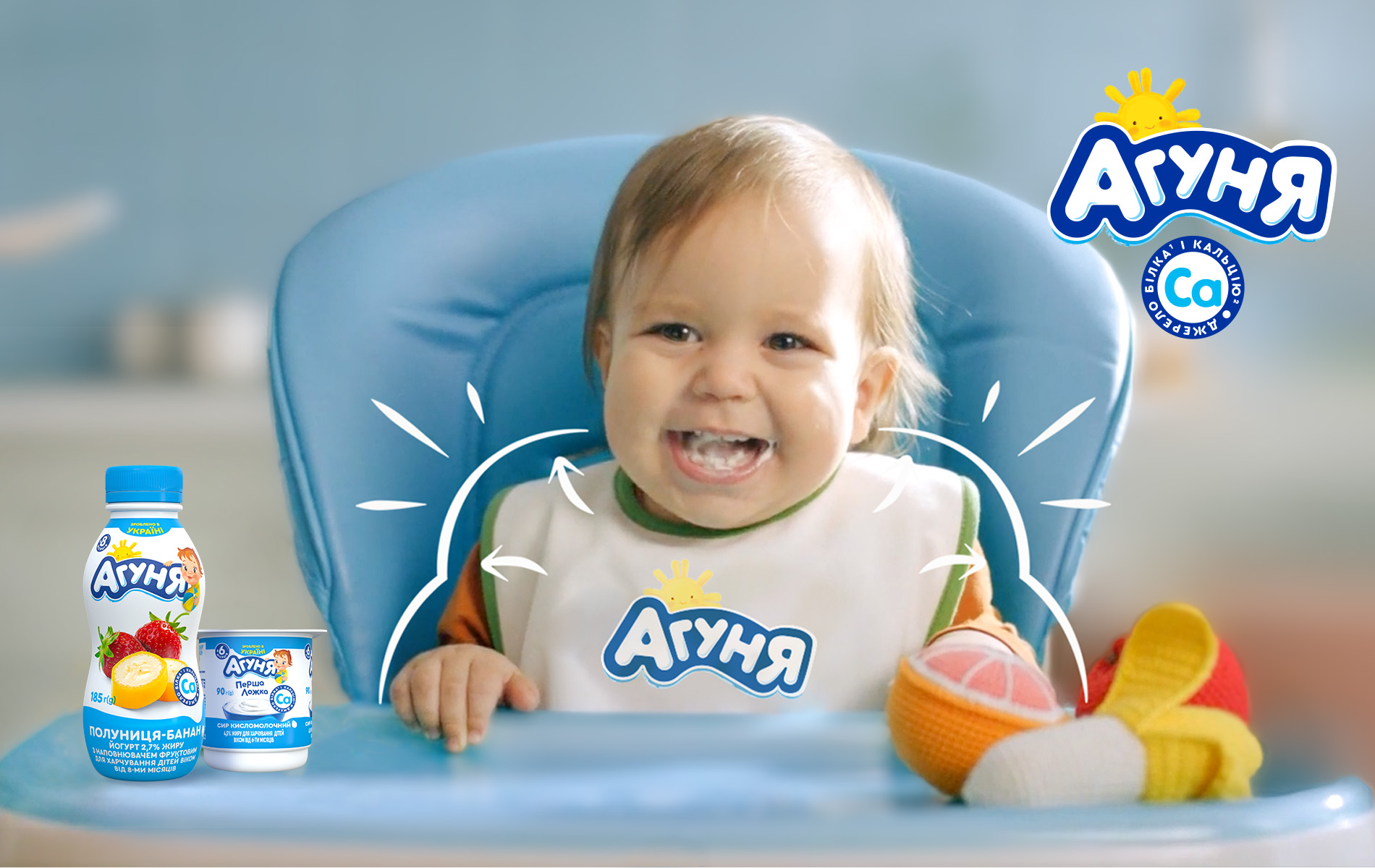 Small ones are not adults, do you agree?
As it is known, children are particularly active at a young age - they explore the world and grow fast. A lot of energy and strength are needed for daily achievements in our big world for this little organism.
Indeed, for the average growth and development of a child's bones, protein and calcium are necessary.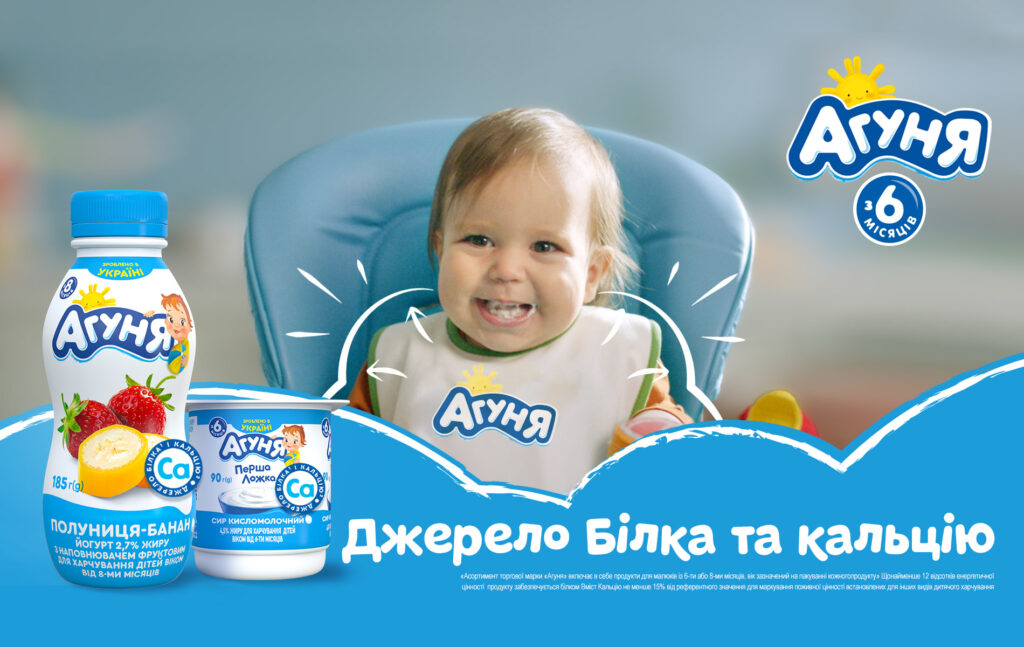 The task given to us by the brand team of "Agunia" was quite unconventional - to visually demonstrate that the source of strength for the growth of a little person is Agunia baby curd with protein and calcium. And not only to do it clearly but also to make it look good and tasty.
We came up with the idea to demonstrate the presence of calcium in Agunia baby curd using contour drawings. So, our brand baby, who deliciously munches on the baby curd in the video, grows and strengthens right in the frame.
Watch how it looks in the video:
There is only one conclusion here:
If an adult intends to improve their health, become more athletic, and strengthen their bones and muscles, they can change their diet and start exercising in the gym. As for children, adults can help them with proper nutrition and strengthening their bodies by adding products such as Agunia baby curd to their diet, which is a source of protein and calcium.
And that's what we visually demonstrated in the brand's promotional video.