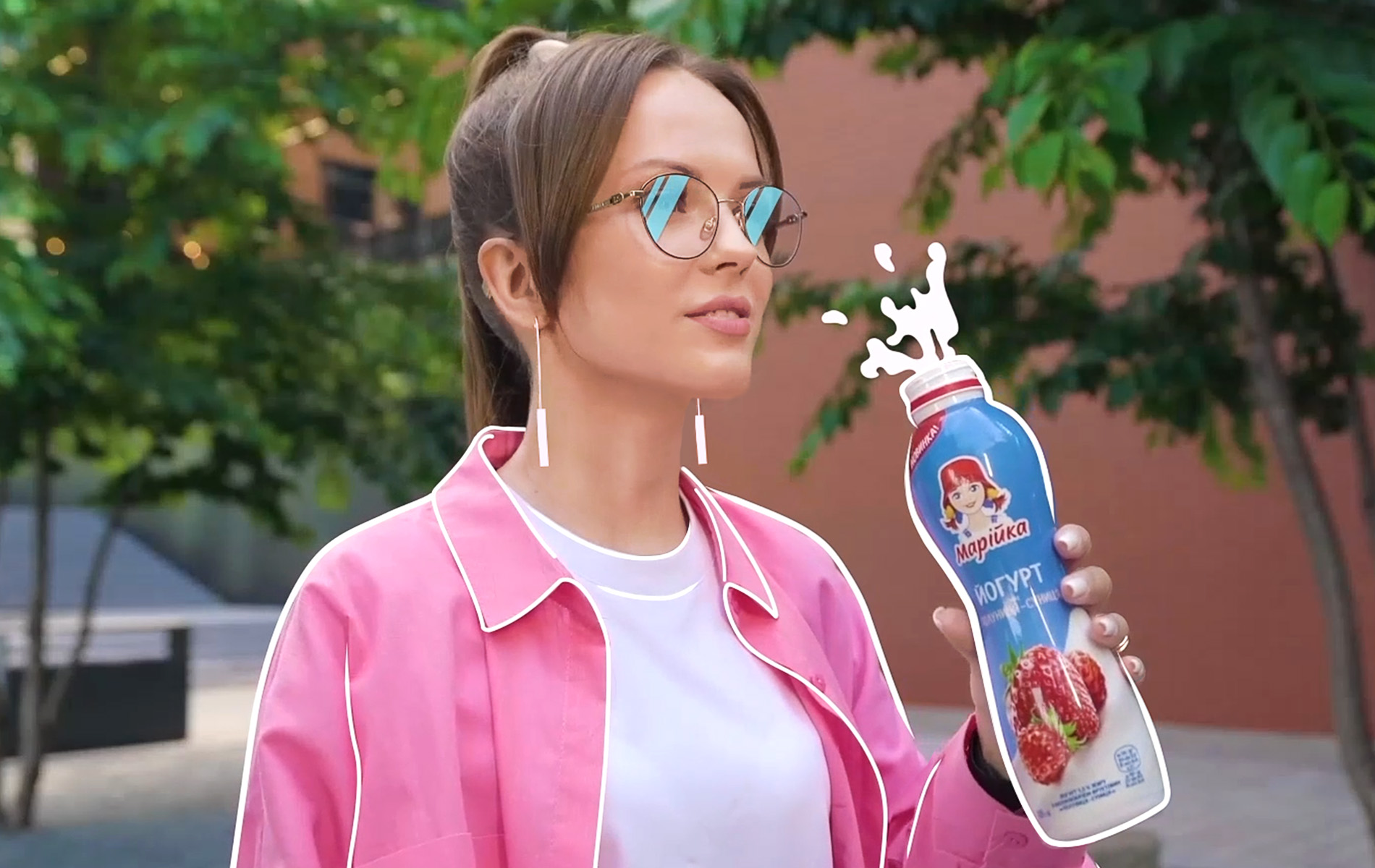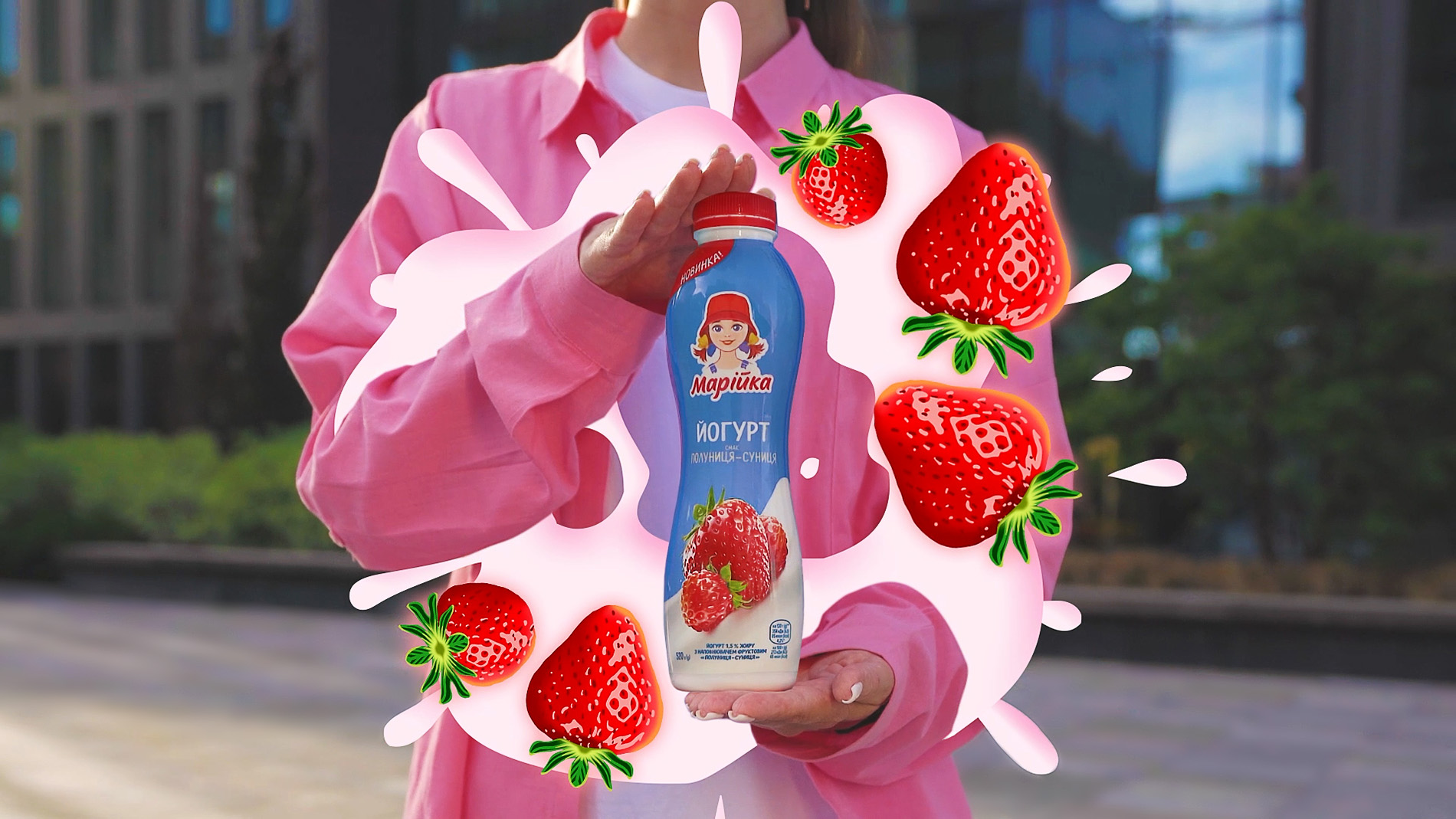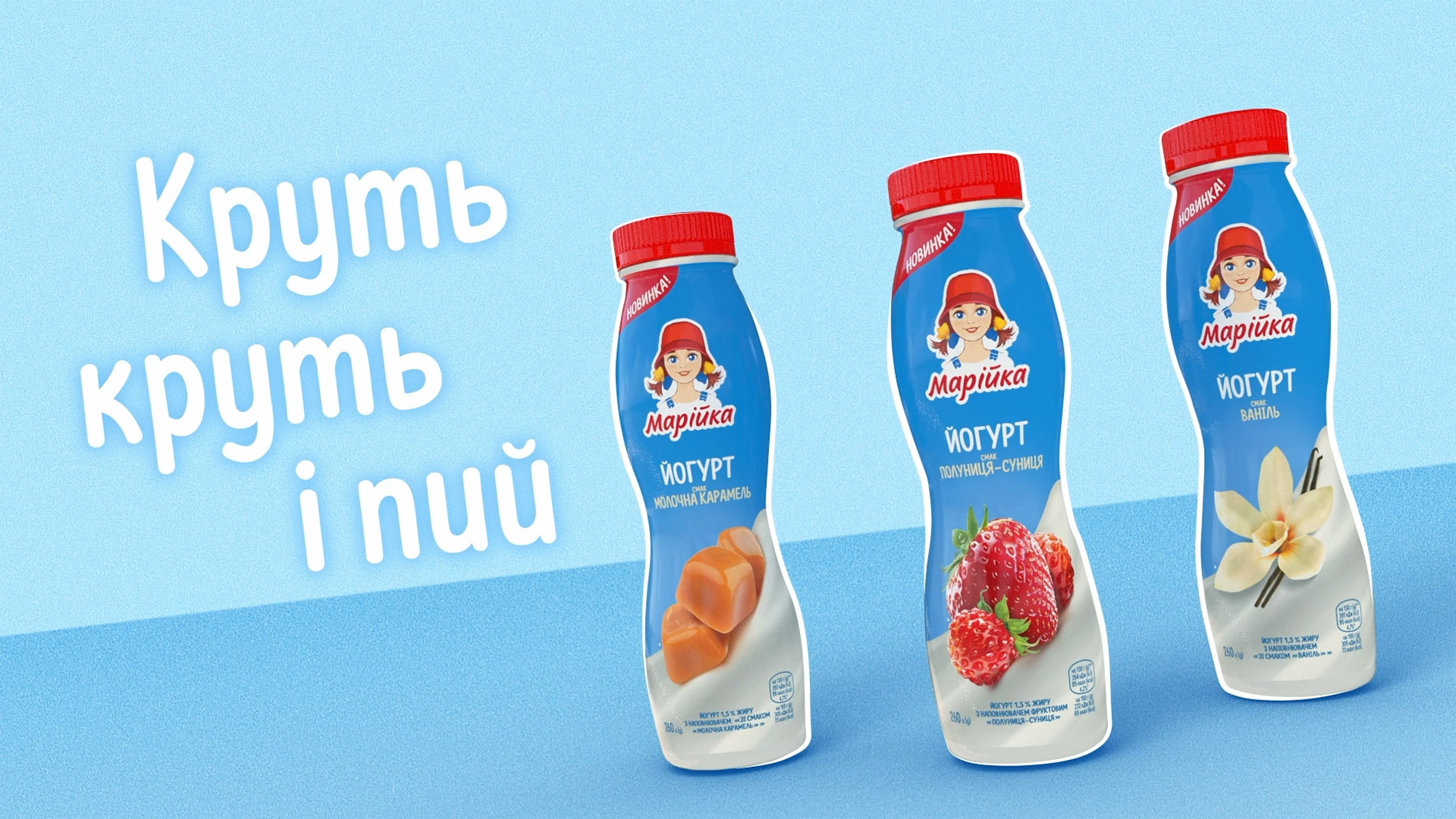 Spin spin and drink!
We developed advertising communication for the Ukrainian dairy brand "Mariyka," creating a dynamic video and coming up with a playful song for the brand's new product - drinking yogurts. There is a suspicion that after reading this article and watching the advertisement, the brand's communication will stay on the front pages of your memory for a very long time.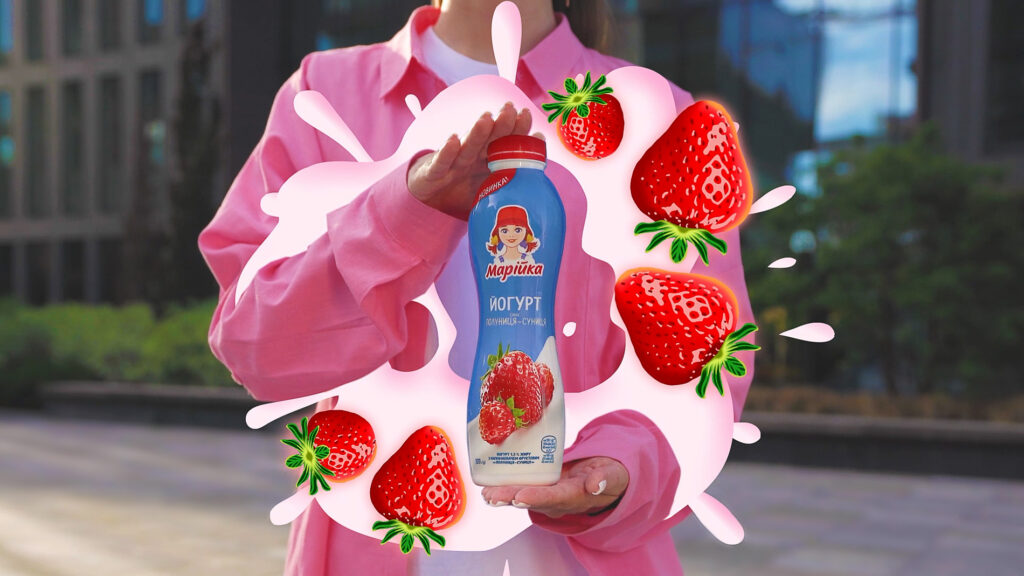 With the launch of an entirely new product on the market, the "Mariyka" brand aimed to introduce its drinking yogurts to the audience in a way that would make them popular not only among the already established target audience. The brand team wanted to "rejuvenate" its consumers, so they turned to our creatives for help.
"We were tasked with creating an advertisement for the new product, modernizing the perception of the brand, and we confidently accepted this challenge. By choosing trendy effects and leading shooting techniques, we told the story of yogurt consumption in an "Instagrammable" location with an attractive young girl. In this way, by instilling the idea that drinking yogurt is fashionable, we engaged the youth in shaping new trends, and the added effects emotionally confirmed the underlying idea of rejuvenation" - Andrii Franchuk, Creative Director at Brain Tank.
You don't even need to imagine how exciting and interesting the shooting process was! Just watch the video and immerse yourself in the atmosphere of its creation.
Simultaneously with the visual development, a song was composed to familiarize the audience with the new drinkable product. It was essential to stay "in sync" with the mood of the video and the chosen direction of playful modernization. It turned out great, see for yourself!
Any brand, even the most well-known one, needs to keep up with TikTok trends and constantly update itself. To achieve this, it is worth turning to creative teams that not only know and feel the trends but can use them effectively in product advertising.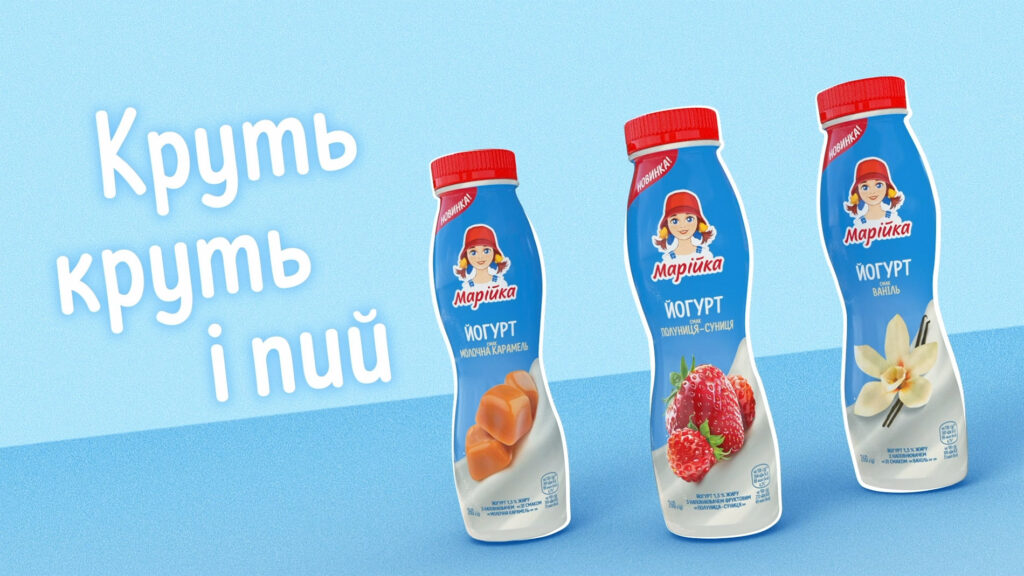 Spin spin and now try to forget it!
Project Team:
Director - Andrii Franchuk
Producer - Anatolii Rizon
Director of Photography - Valeriia Kolosova
Lead Role - Inna Grinchuk
Illustrator - Kateryna Gavrilko
Voiceover - Ilya Bozhko
Voiceover - Anastasiya Desyatnyk
Songwriter - Ilya Bozhko
Motion Designer - Kateryna Nikolaenko
Motion Designer - Kyrylo Matarikin
Motion Designer - Denys Kravchenko
3D Designer - Anton Poberezhnyi
Operator - Oleksandr Grytsenko
Gaffer - Danylo Godenko
Location - UNIT.City