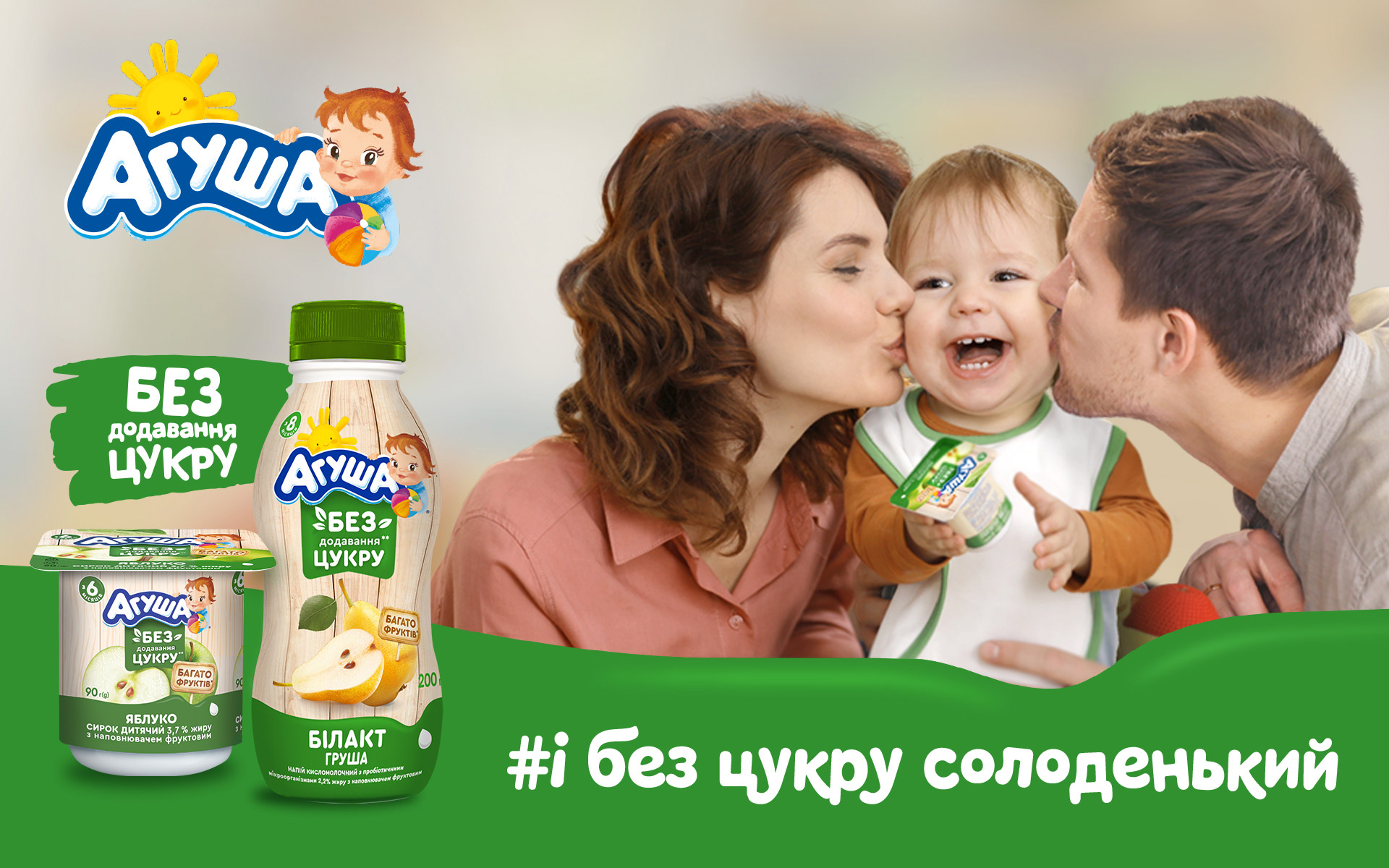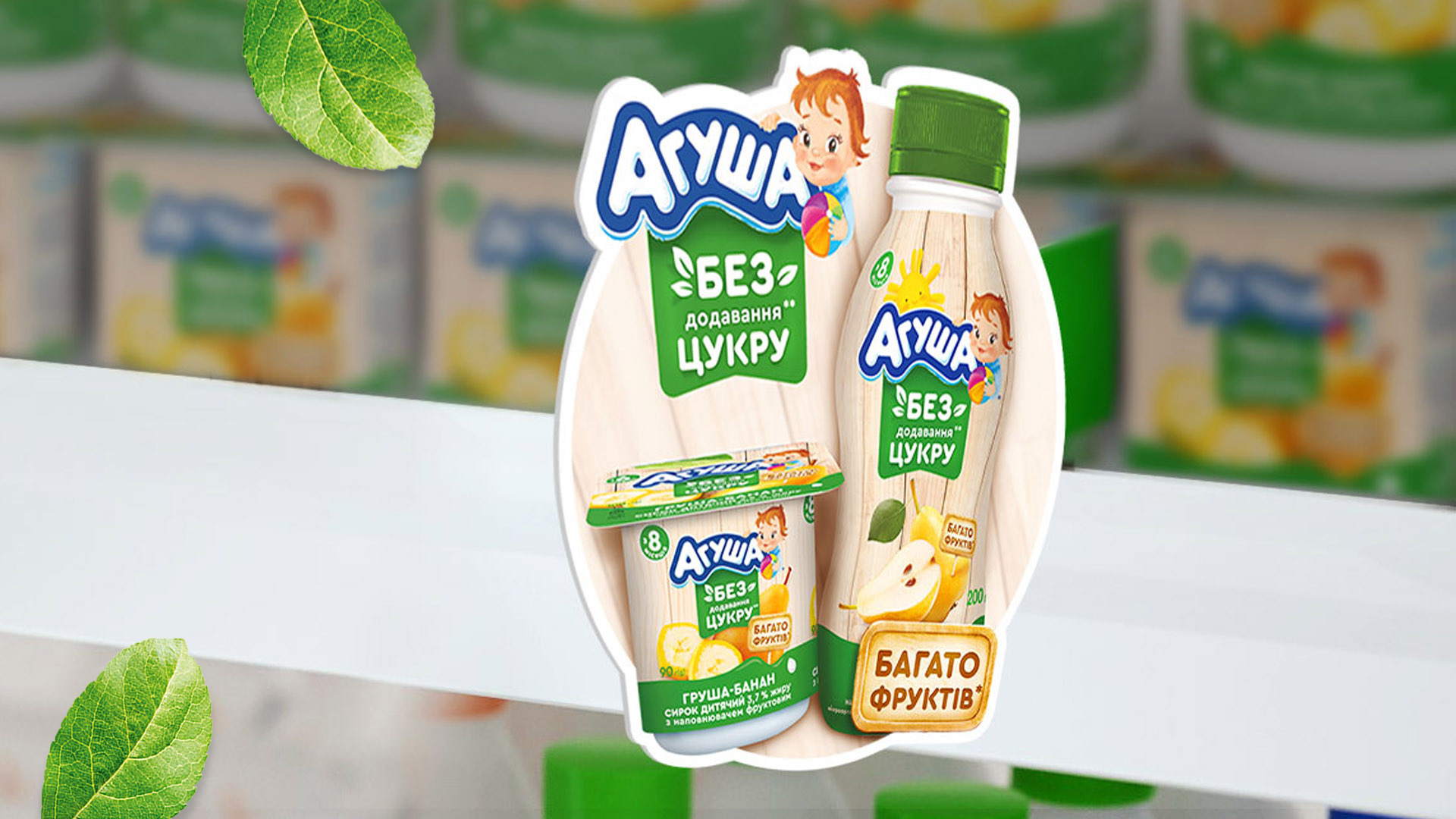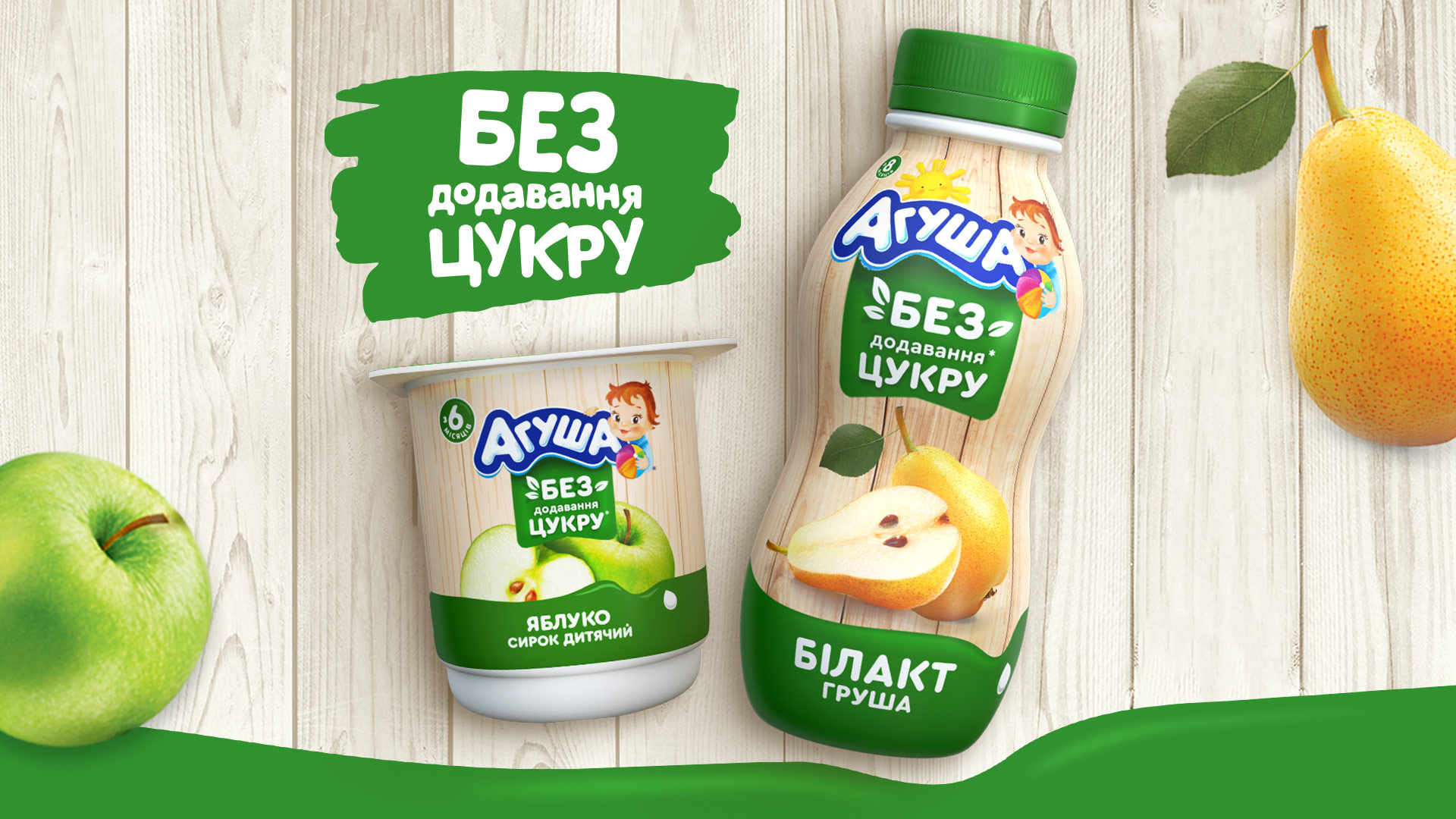 # so sweet without sugar
How to find parity between the baby's desire for sweet food and the mother's desire to feed her child with food that contains no sugar? Give a product that will be sweet only because of the fruit sweetness. The product line is brought to the market by a brand team of specialists from the Brain Tank marketing agency and the Agusha baby food brand from PepsiCo Ukraine.
Our creators based #so sweet without sugar communication on the observation that most parents name their baby "sweetie." We decided to draw a parallel between this baby "sweetness" and sugar-free cottage cheese "Agusha." This parallel has become a pervasive association of a touching video, where father and mother in love emotionally say that the new cottage cheese "Agusha" is sweet without sugar "like our Andryusha." This communication was supported by a series of printed materials for promotion both in the digital environment and at sale points.
Nowadays, new #so sweet without sugar products for the youngest consumers are already on the shelves of Ukrainian stores, and all parents can already offer their little ones to taste a tasty and useful novelty.