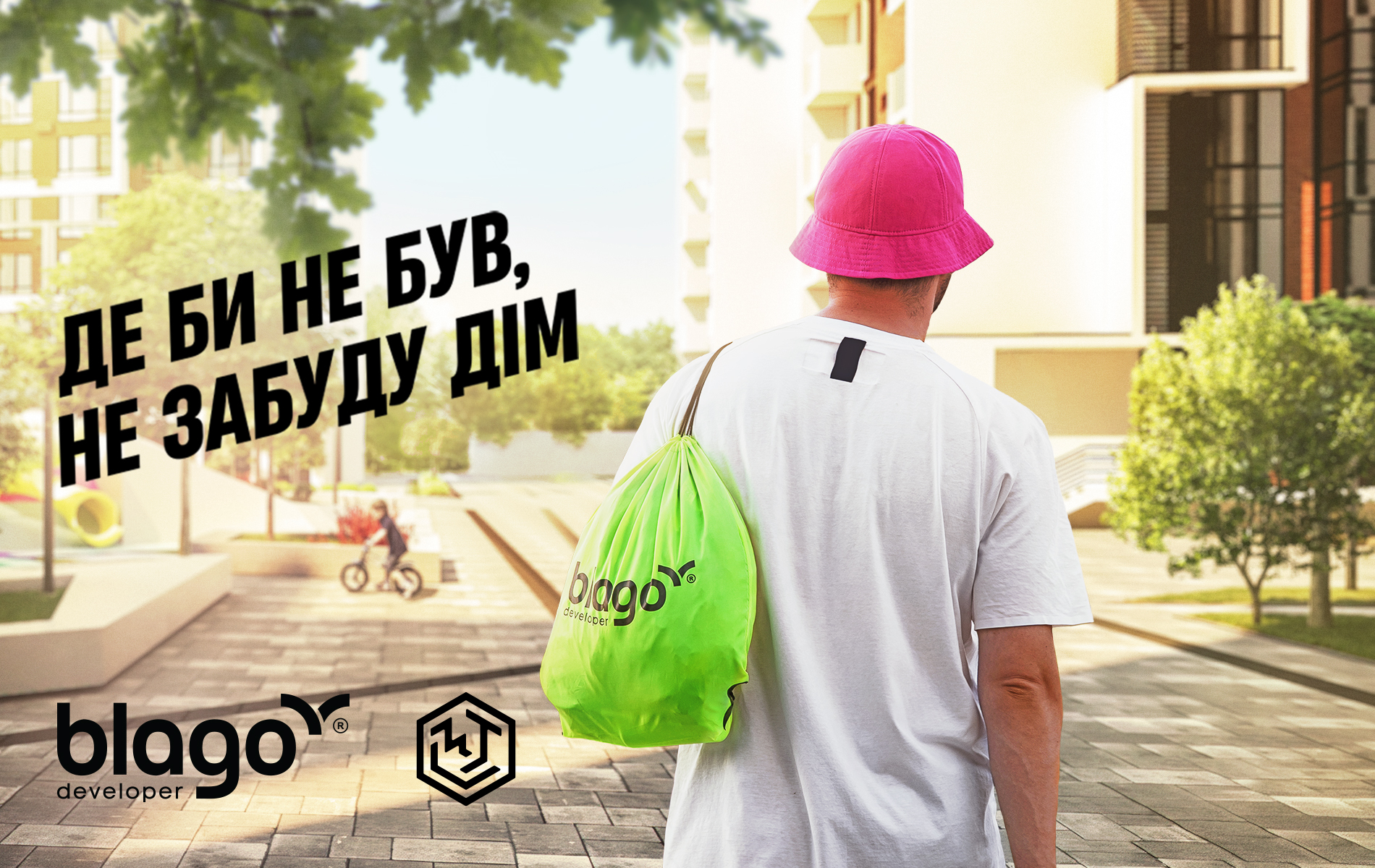 Panama or Collaba: What do music and real estate have in common?
We powerfully "warmed up" the target audience on the eve of the "star" advertising campaign.
So, we are talking about an advertising campaign for the largest developer in Ivano-Frankivsk — blago developer. The winners of Eurovision 2022, members of the Kalush Orchestra - Oleh Psiuk and KylymMan, became its partners and protagonists. The participation of the most discussed musical group of the year in the advertising campaign could not pass the audience's attention. And the additional interest in the collaboration, and moreover, an extraordinary resonance, was created through an extremely successfully used classic marketing technique from Brain Tank - teasing.
What happened?
On advertising posters, against the background of the blago developer residential area, an image of a man in a recognizable pink panama of the Kalush leader, Oleh Psiuk, appeared. But the man was photographed from the back, so it is impossible to guess whether this is really the leader of the Kalush band.
Resonance and "hate effect"
According to the idea of ​​marketers blago developer and Brain Tank, it was the viewer's uncertainty about the "authenticity" of the Kalush leader depicted in the advertisement that should have worked as intrigue. And it worked. As soon as the advertisement appeared on the streets of the city, heated discussions began to take place on social networks about whether the real Oleh Psiuk was depicted in the photo. Emotions reached a high degree - "hate" - the most ardent commentators even accused the developer of a fake.
"Wherever I am..."
Due to the resonance in social networks, huge interest in the advertising campaign arose even before the start of its main part. In fact, the entire advertising campaign consisted of the lines of the Kalush band's hit - "Wherever I am, I will not forget home."
The song was composed and recorded even before the beginning of the active phase of the war, but right now these words sound the most powerful for millions of Ukrainians. This applies both to those who went abroad and dream of returning to the Motherland, and to those who moved from the war zone to Western Ukraine and are trying to settle down in a new place.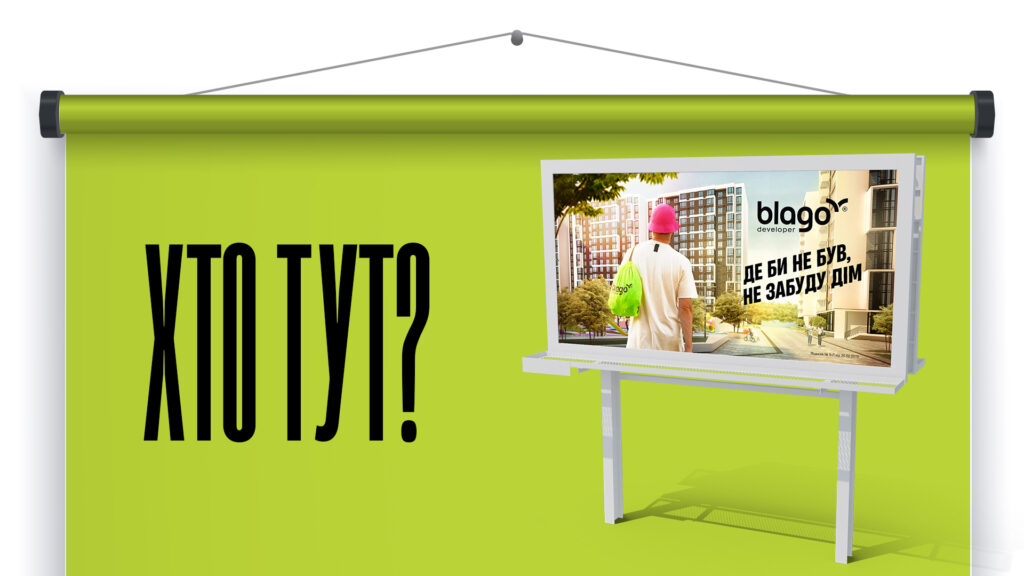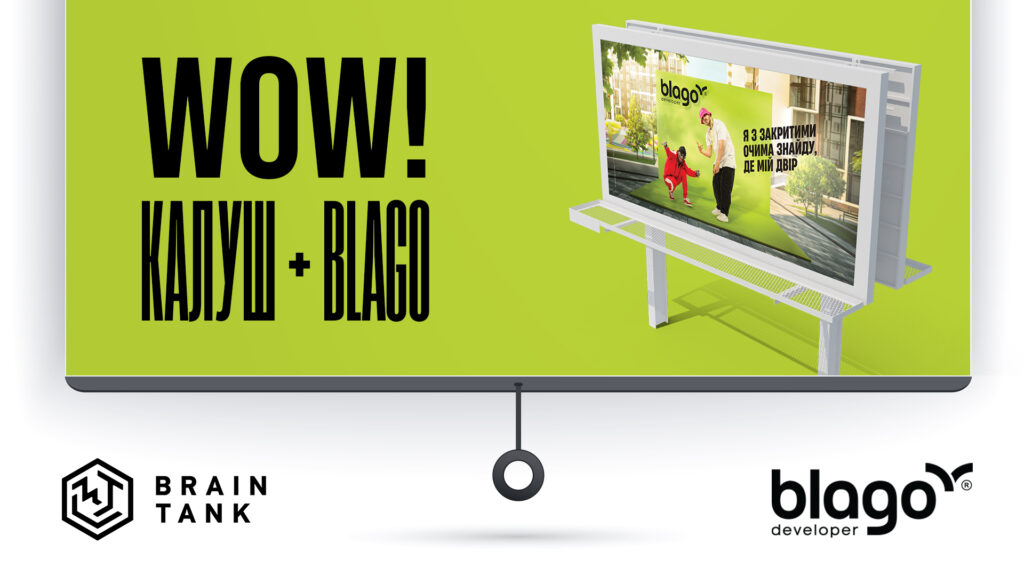 What's now:
As the next stage of the campaign, the video "movie about home" was released, in which Oleh Psiuk returns to Ukraine, home.
A powerful advertising campaign supported the video. Boards on which Oleh and KylymMan meet the viewer in the courtyard of the Manhattan residential area appeared all over Ivano-Frankivsk.
Haters will say "photoshop" and we'll say "dude, it's a collab."