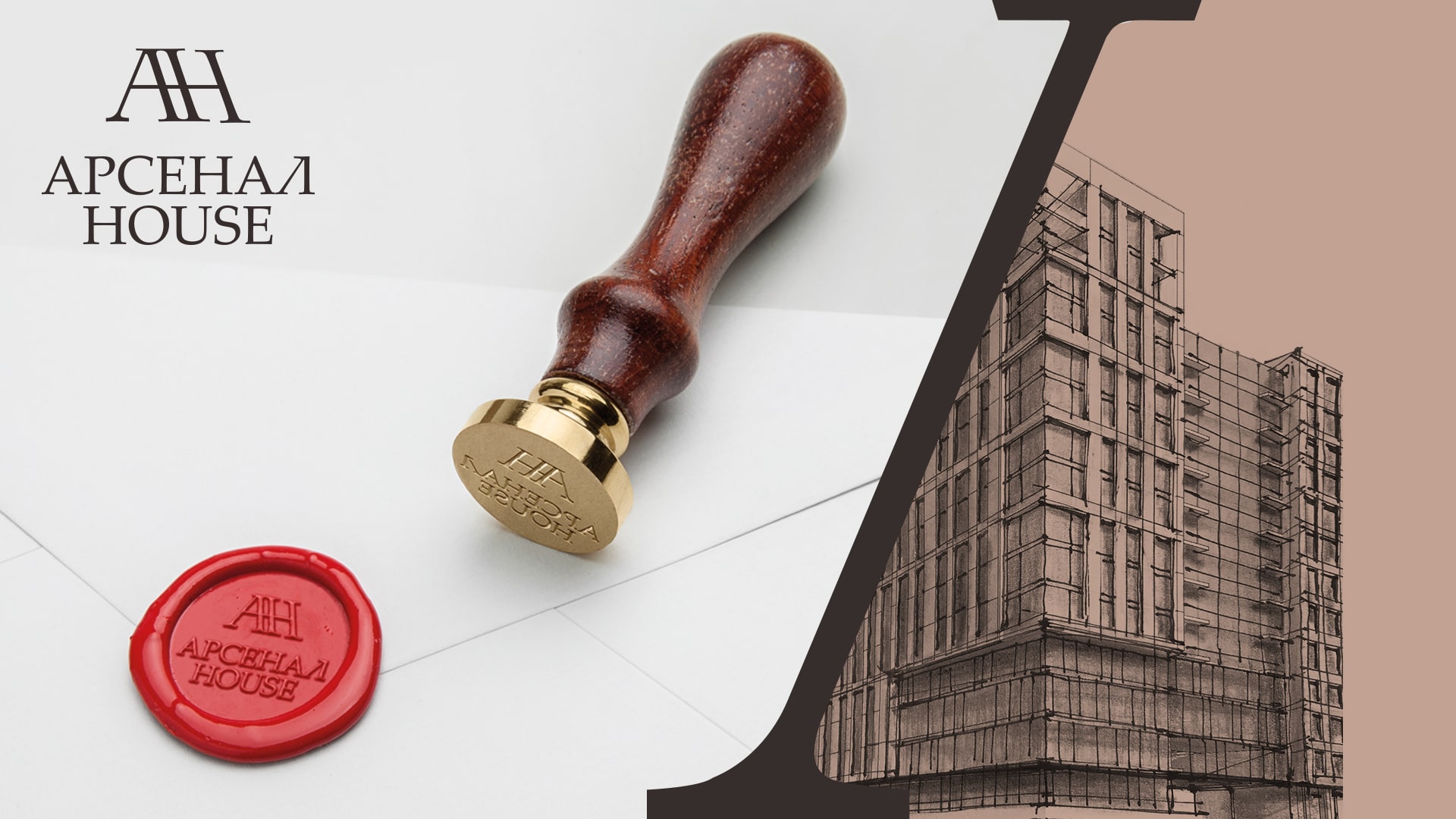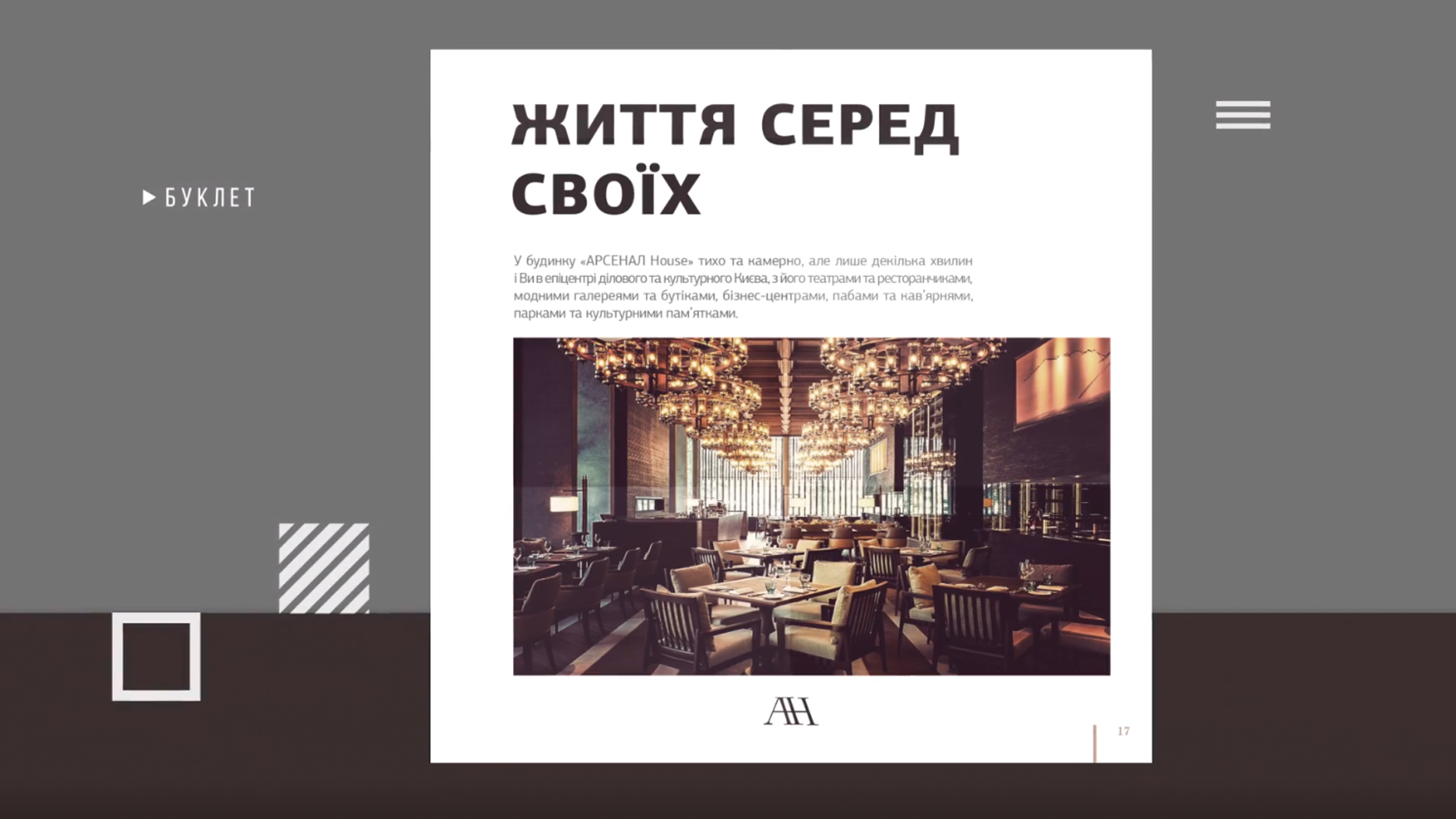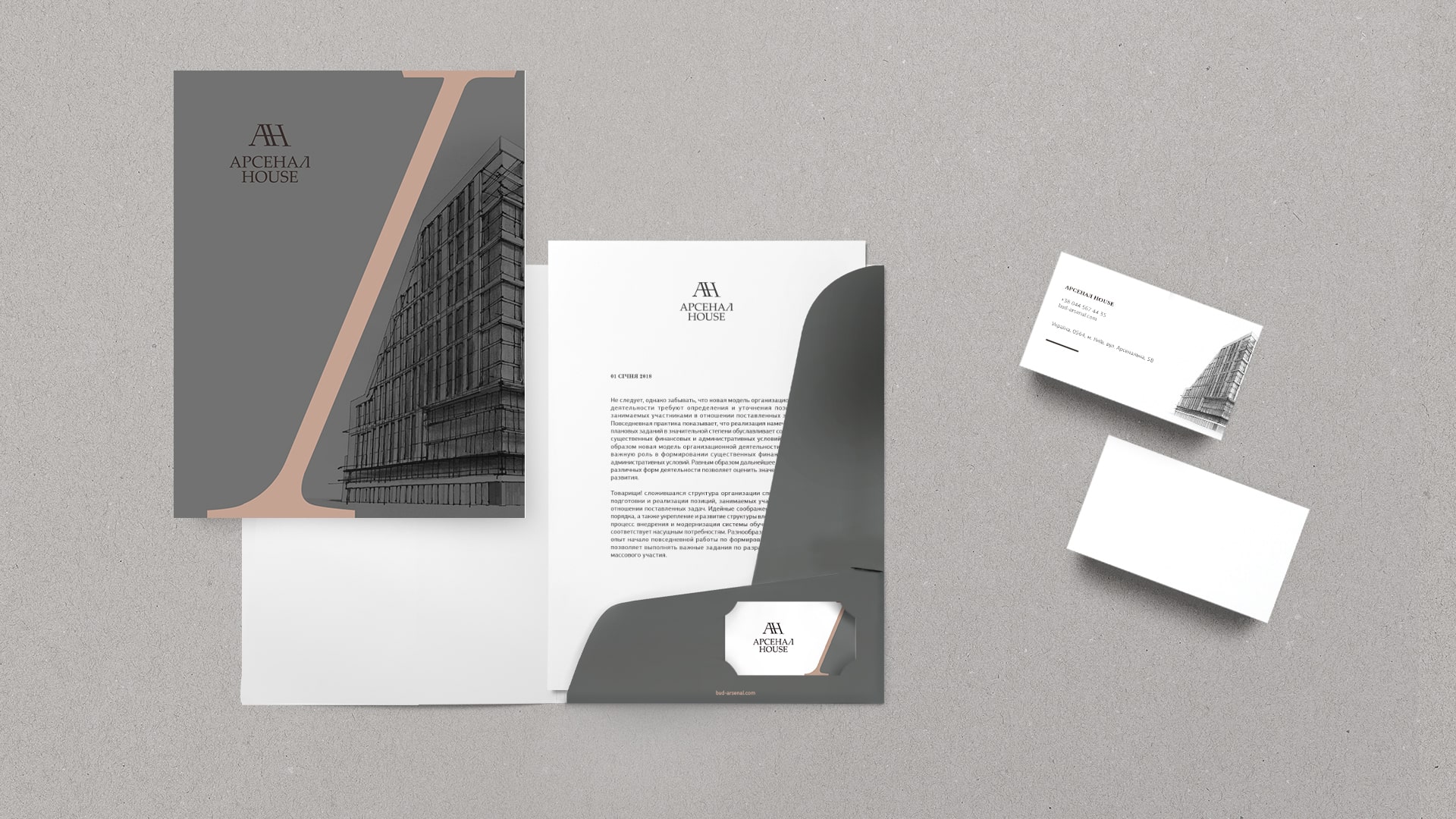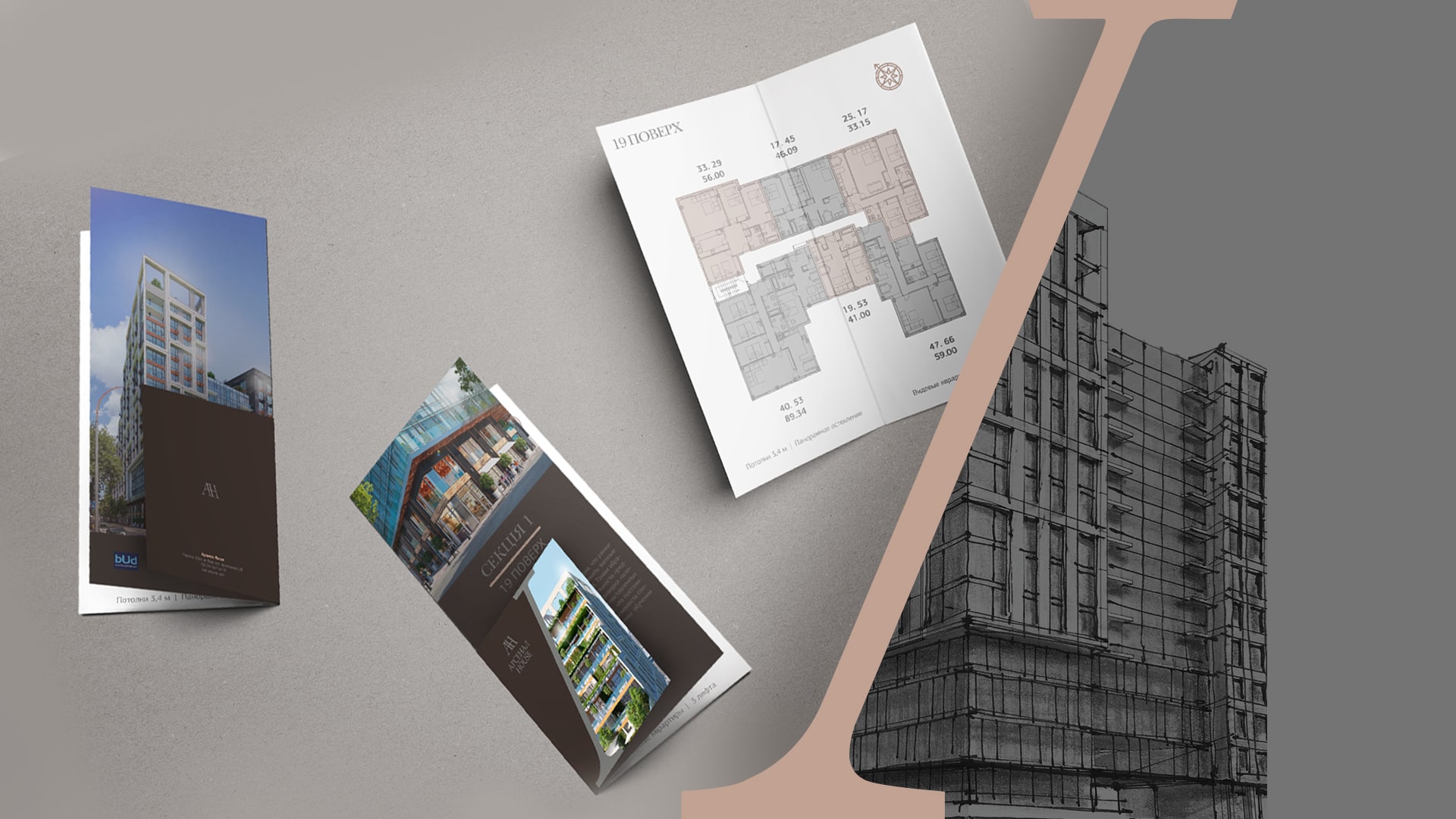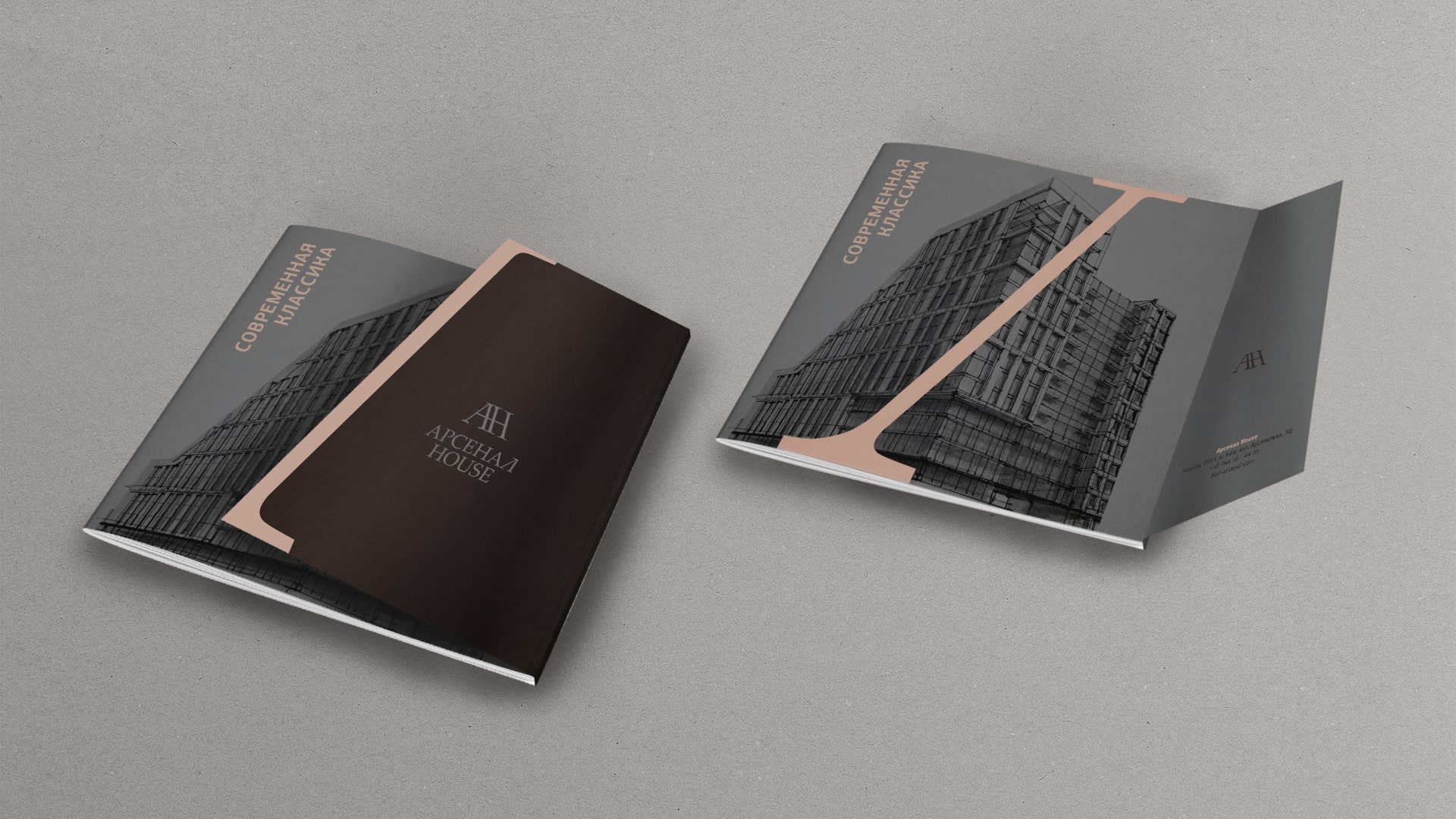 Modern classics
Arsenal House is located on Moskovskaya Street, once the main street of Pechersk. It has three hundred years of history. This area can be called the Arsenal for sure, because for more than a century it is associated with this name, in one way or another. Especially looking at the unusual for the modern complex neighborhood with the plant "Arsenal", it was obvious that it was necessary to introduce a marker in the name that defines the key advantage of the complex — its location. This is how the name Arsenal House was born.
Having started developing the logo, we received the first complex visualizations. Being familiar with bUd Development projects, we did not expect banal boxes, but the appearance of Arsenal House exceeded all our expectations. Dynamics of forms, aesthetics of facades and, most importantly, cascades of green terraces inspired and found its response in the graphic sign of the AH logo, and then in the brand corporate style.
In developing the materials for the sales office, we paid much attention to the brand character. AH is not a house for the "all-powerful" and the "great", it is a place for the people who have achieved mastery and success in their business to live. It is not thundering with gold, but restrained aristocratic. Arsenal House neatly emphasizes the image of its buyer — a native Kyiv citizen who understands the meaning of the center and its historical significance, and most importantly, the sentimental model of life near Arsenalna.