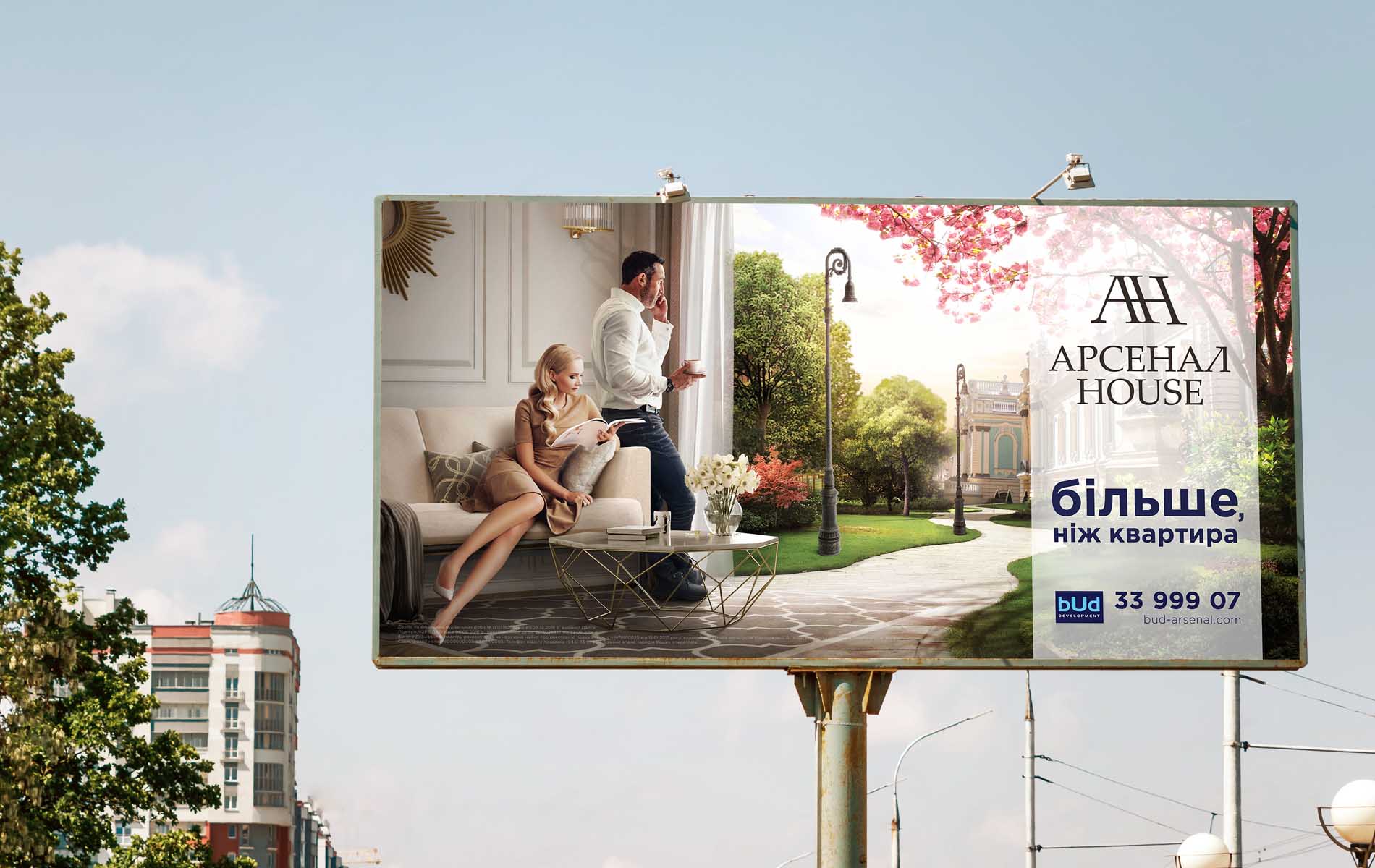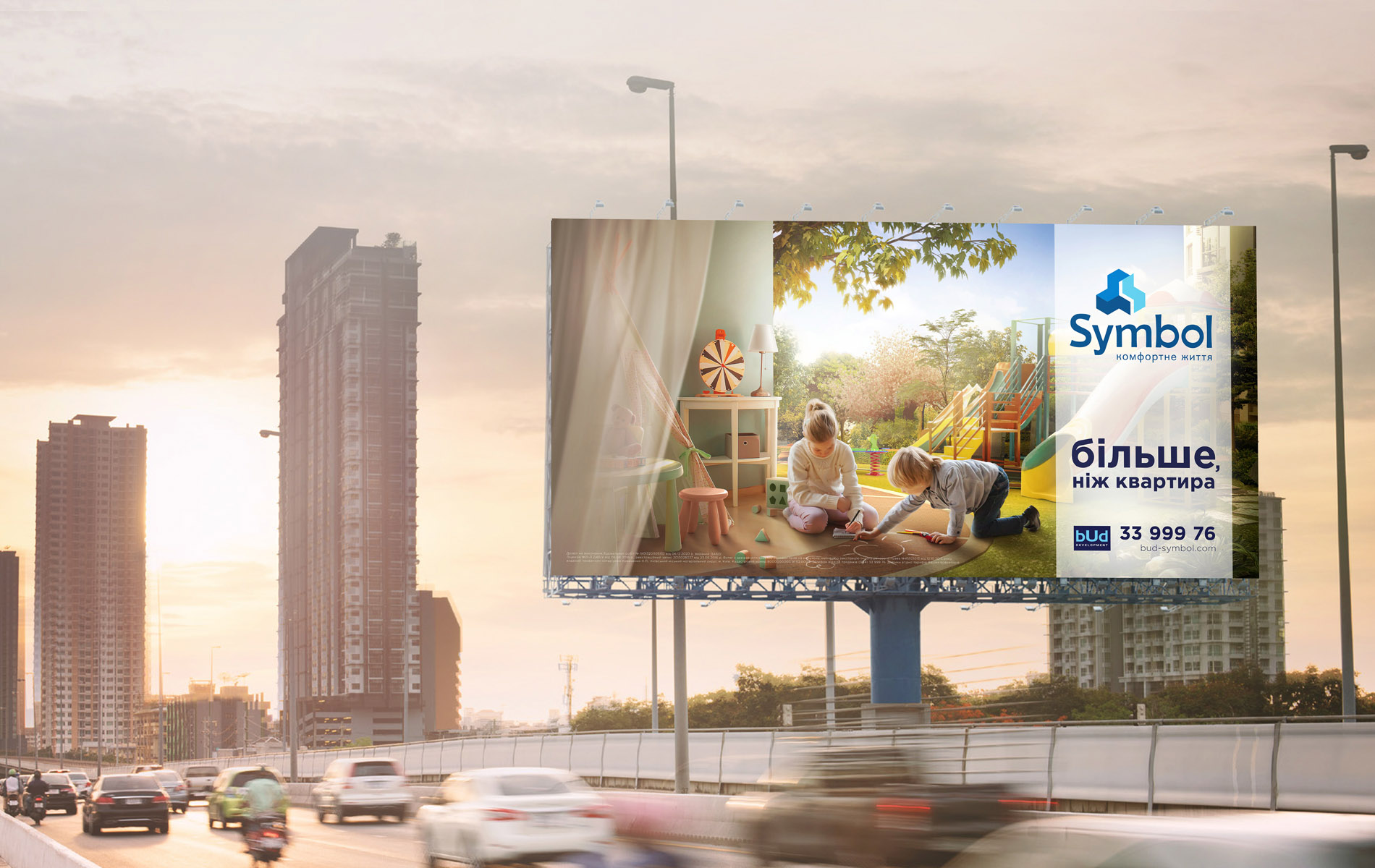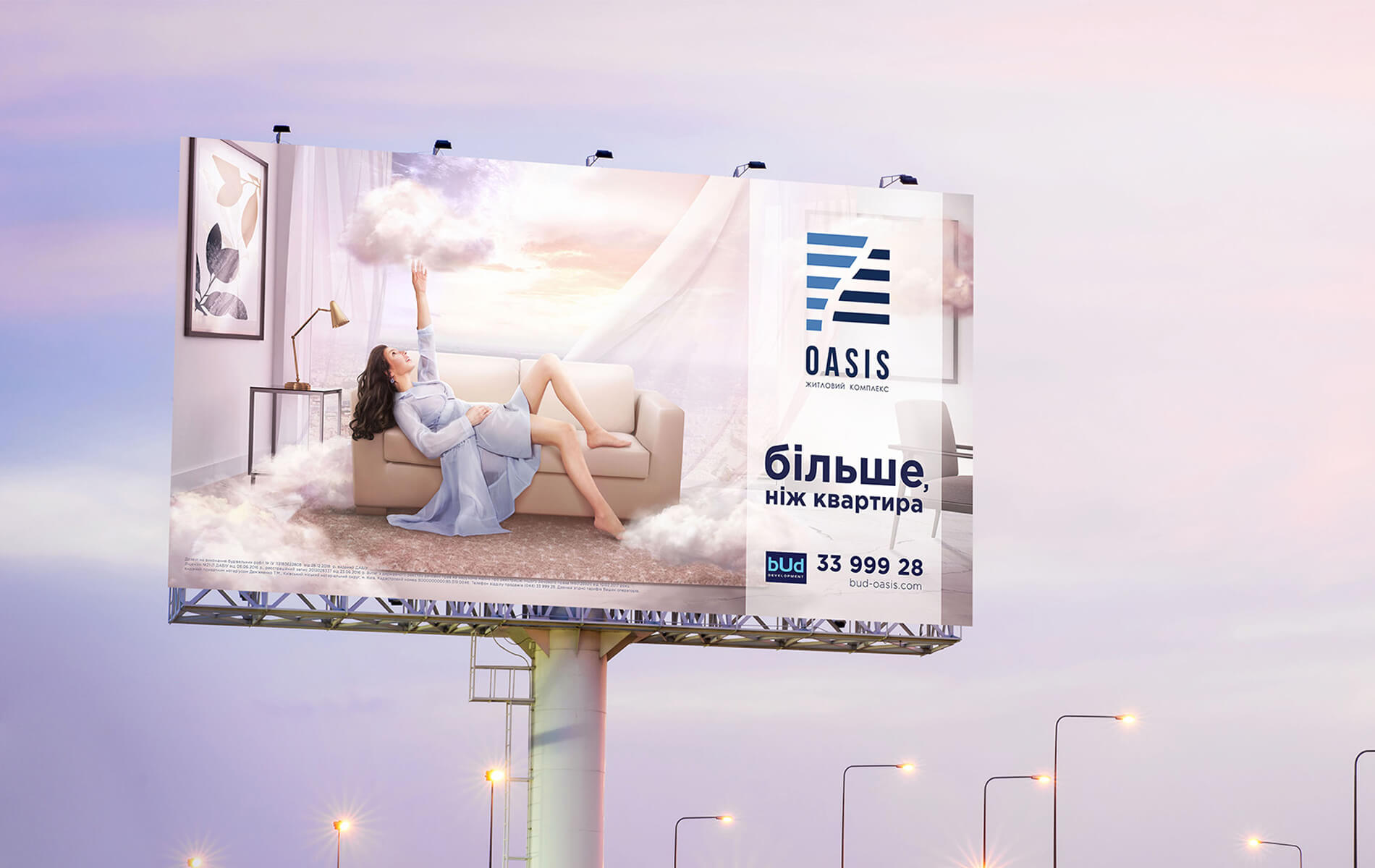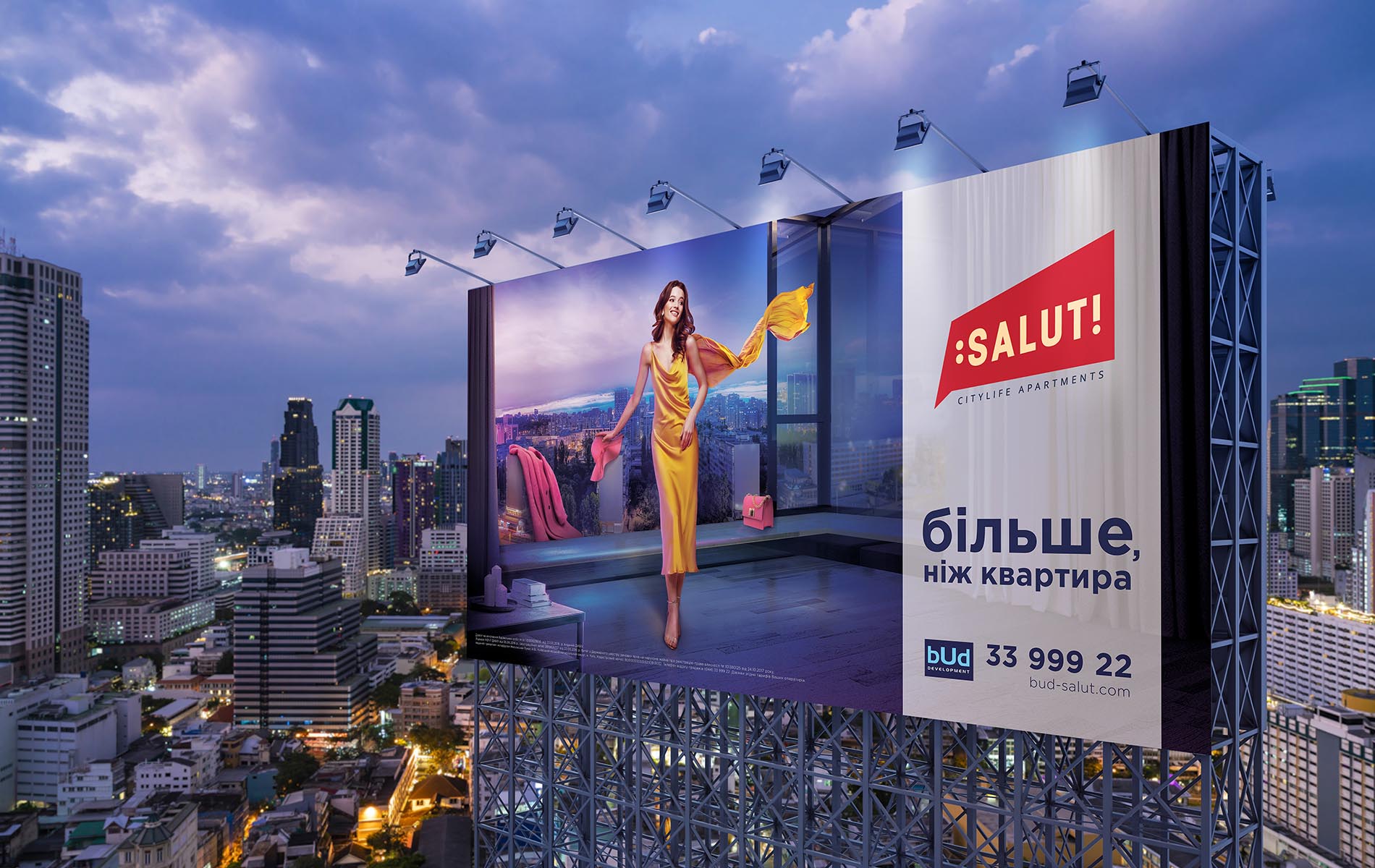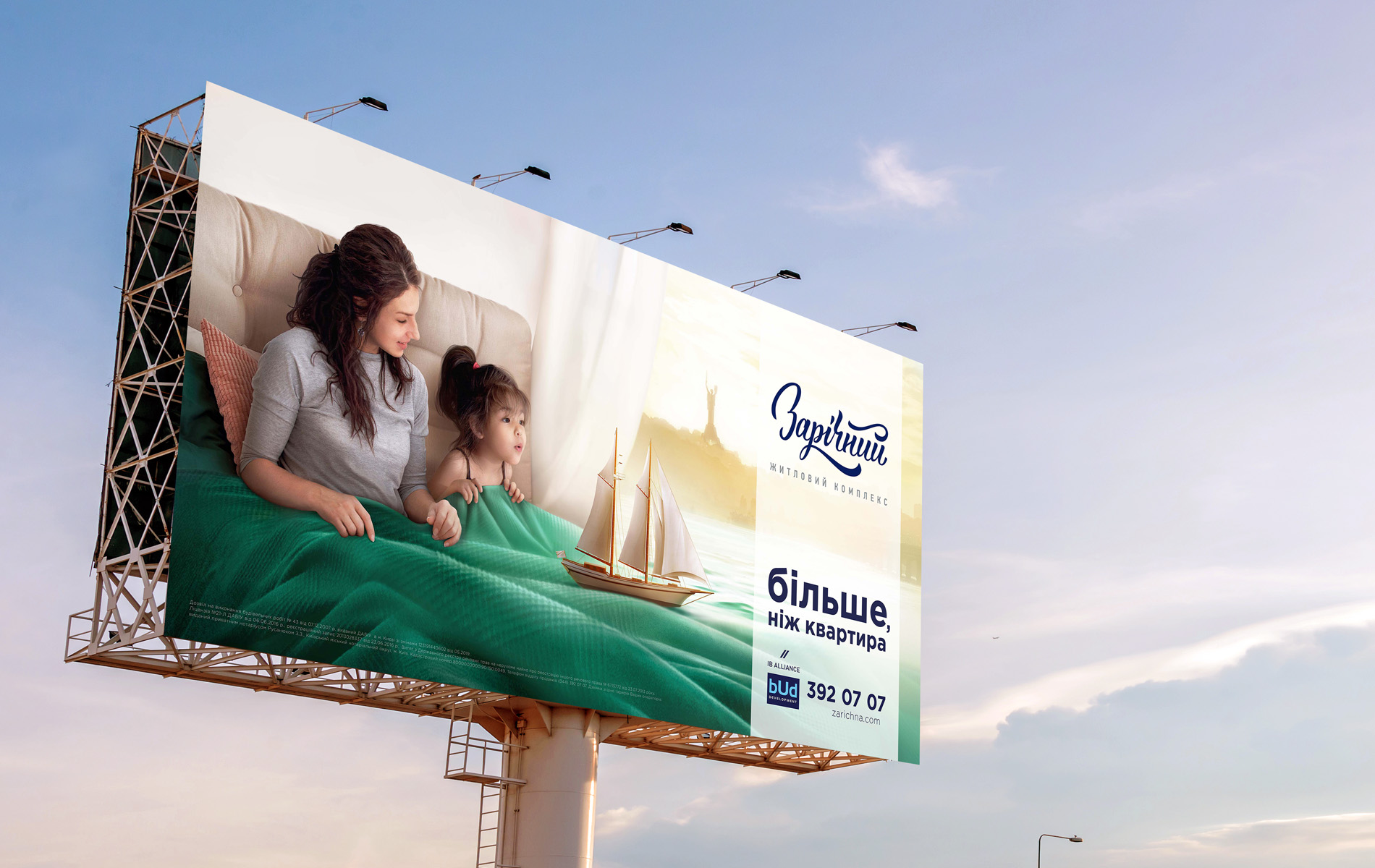 Touch the clouds from the living room sofa
We were sitting on the top floor of the future apartment building. While the workers installed the windows, we looked at the banks of the Dnieper. Everything around shone with the golden light of the sunset. We imagined how soon yachts would sway in the velvet waves on the river. The landscape was so impressed by its uncompromising beauty that there was a desire to capture it and show it to everyone. Then we went to another house. There, weightless white clouds seemed to surround us and we wanted to reach out to feel their softness. We and our artists decided to make stories out of these impressions, revive people's fantasies, sketch them, just sitting there, on the 20th floor.
That's how the girl Varya appeared, who dreams of driving ships, and in the meantime launches them on an emerald blanket in her bedroom. Young woman touches fluffy clouds while lying on the sofa at home. And the couple is relaxing in the living room, enjoying the fresh scent of the park and flowers.
In this campaign, the creative agency Brain Tank embodied the feelings that arise when you live in houses created by bUd development. Bypassing the standard methods of advertising new buildings, creators argue that this housing is a little more than an apartment. There is a place for fantasies, dreams, and emotions that can arise in this space. Advertising with surreal images stands out among other construction companies for its unusual appearance. This is not the first time bUd development has followed the path of marketing experiments - and will only benefit from it.