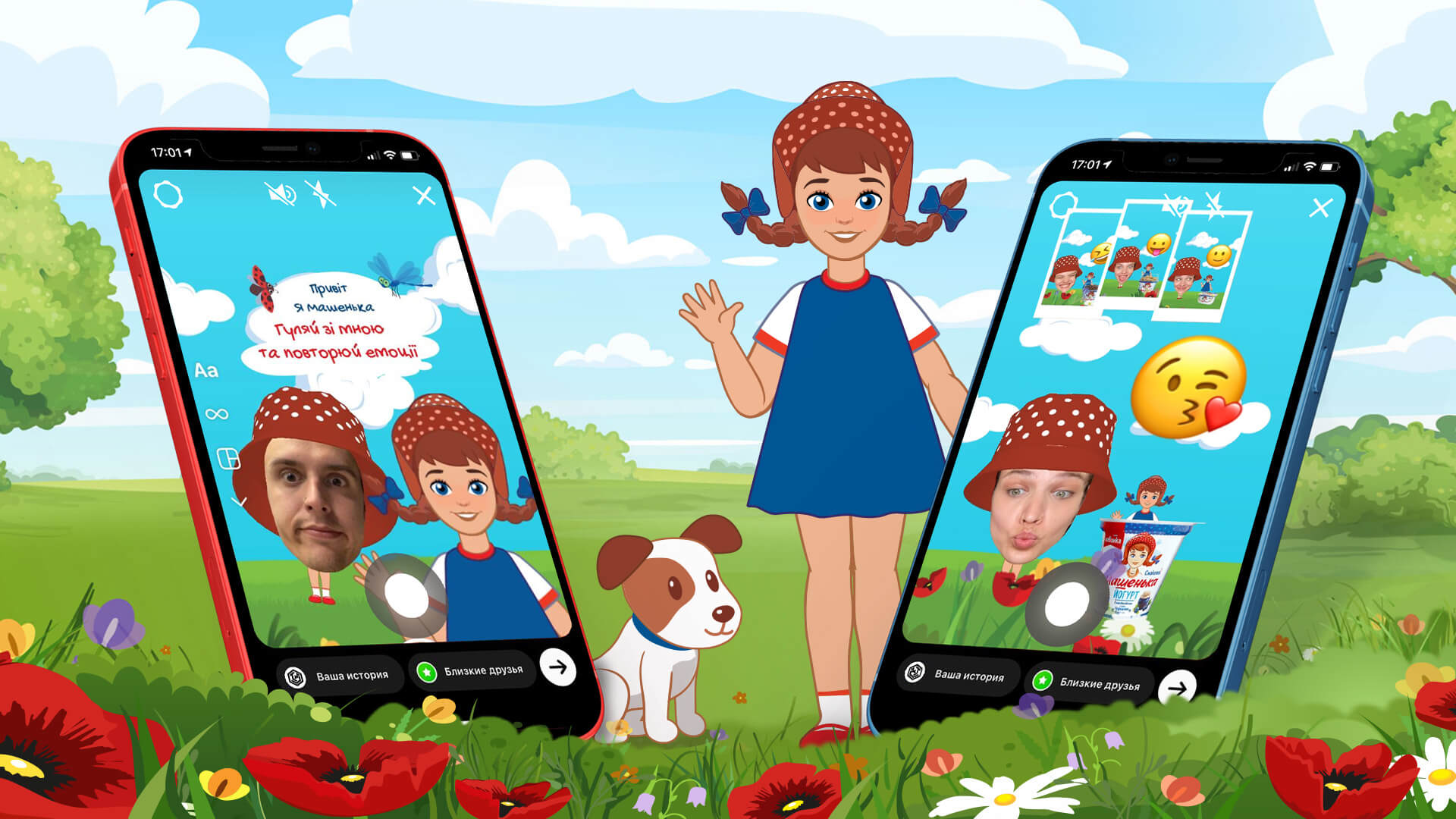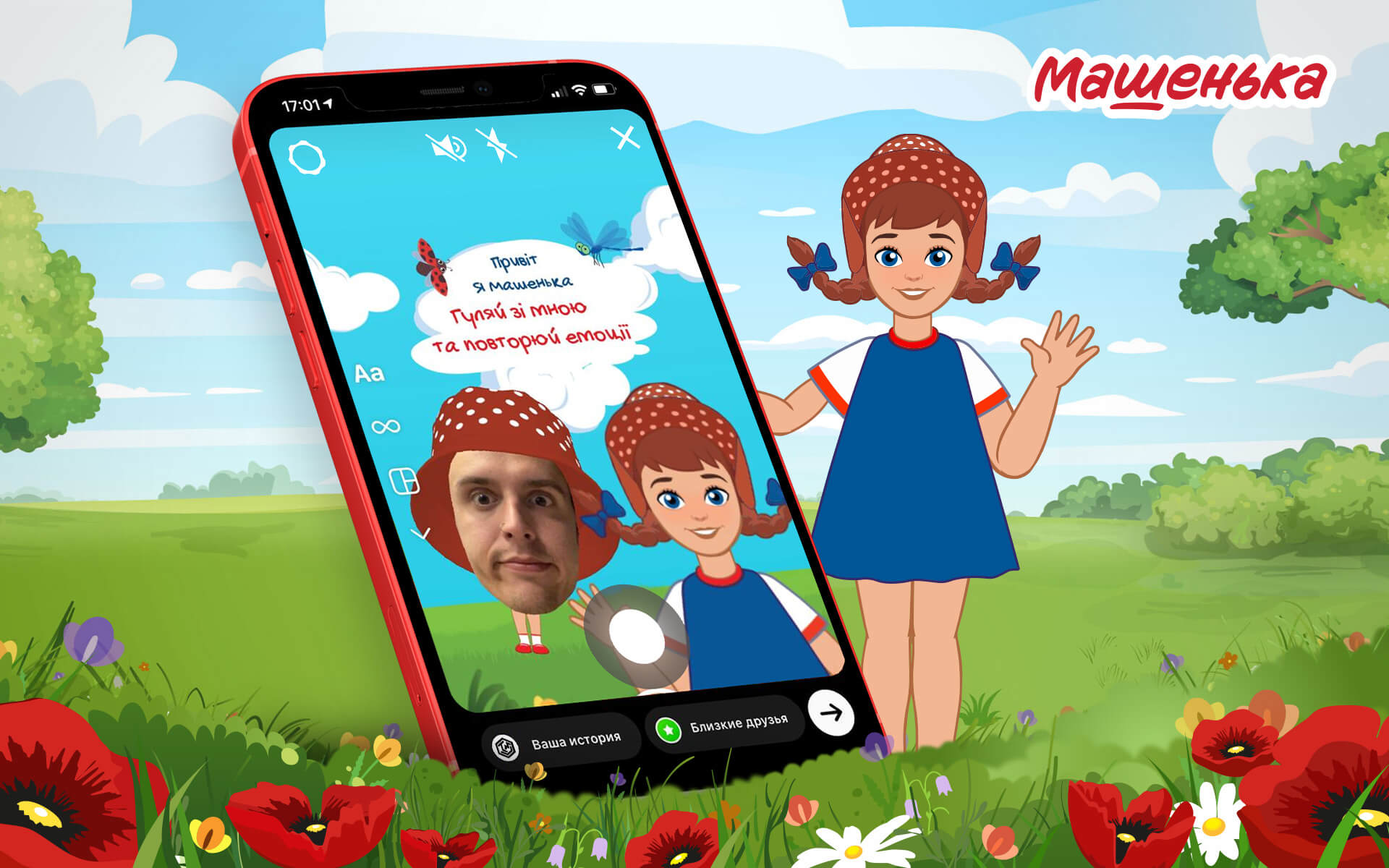 "Mashenka" returns the feeling of childhood
We grow up and gain experience and wisdom in life, but we lose childish ease and carelessness. Dairy brand "Mashenka" helps bring back the lost moments of childhood with the help of tastes familiar from childhood.
The creative team of the Brain Tank marketing agency faced an interesting and exciting task — to create the feeling that you have momentarily returned to a fun and carefree childhood using modern technologies.
"Is it possible to return to the past with future technologies?" In support of the Mashenka equity campaign, the Brain Tank team has developed and implemented a fun digital activation on the Instagram network and several related promotional events.
We designed an online game, and any adult person using the Added Reality technology could carry out an exciting journey into the forgotten world of childhood together with the brand heroine Mashenka. The control panel in the game is the user's face. To control the game, you need to grimace like children do when frolicking: facial movements are read and interpreted using Face Tracking technology. At the same time, the program periodically takes screenshots of the most vivid and emotional facial expressions, which can be shared with friends, inviting them to the game. The idea with vivid screenshots generated a very positive reaction from netizens, providing a lot of organic reach.