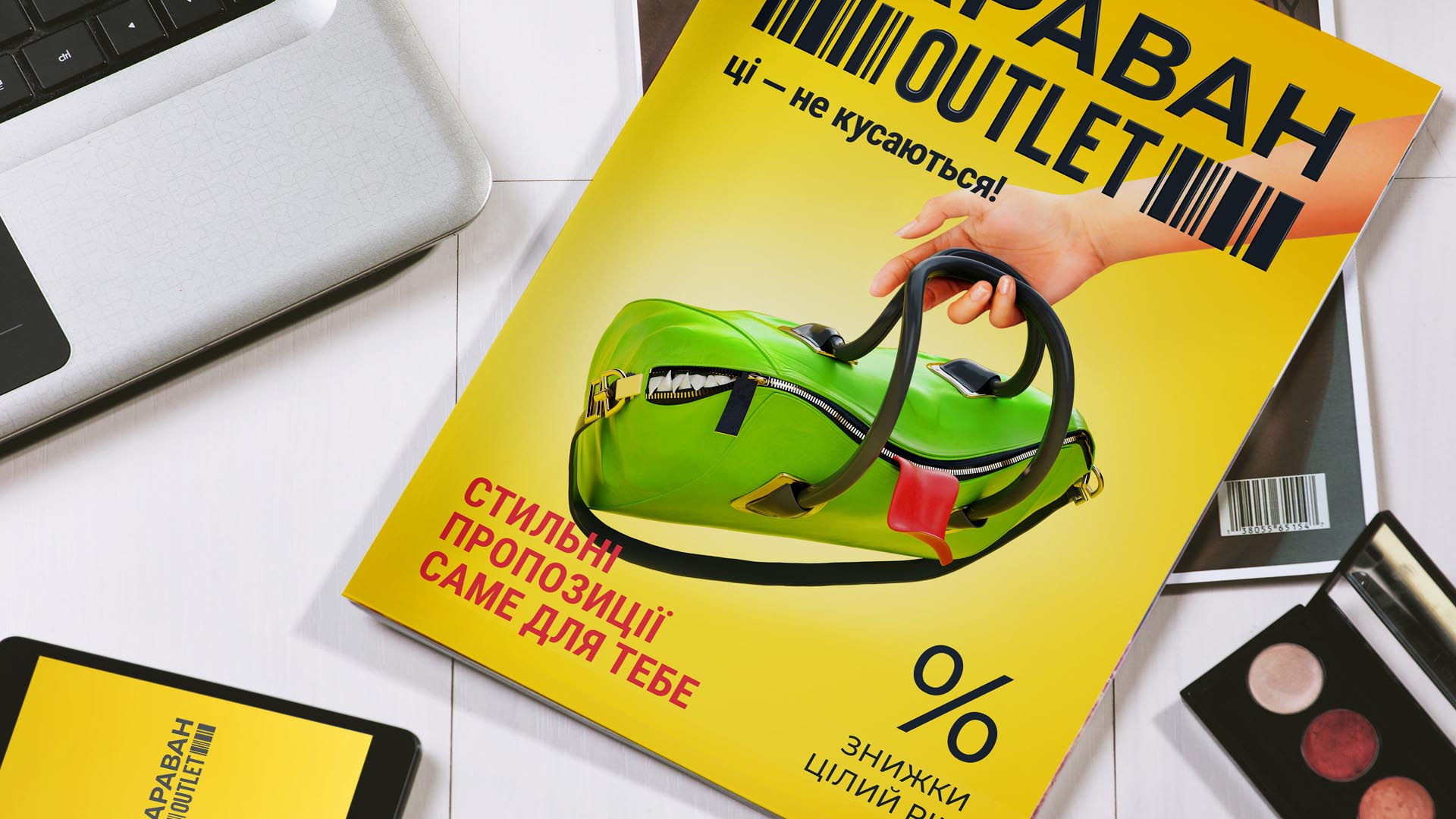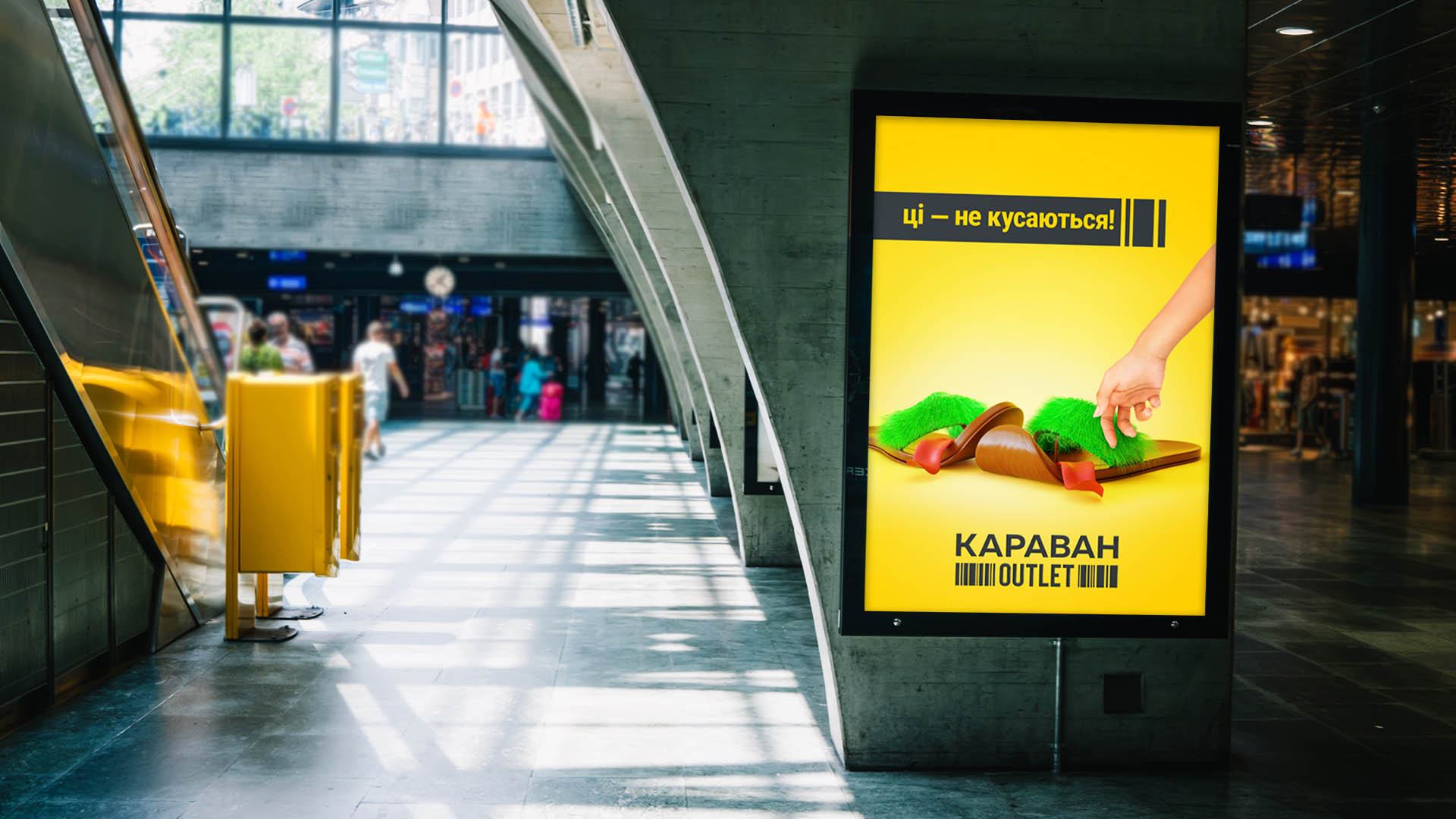 How to tame a shoe
The oldest Kyiv retailer Karavan mall with Brain Tank agency "released" aggressive shoes all over the city, drawing attention to a large-scale re-branding into the outlet.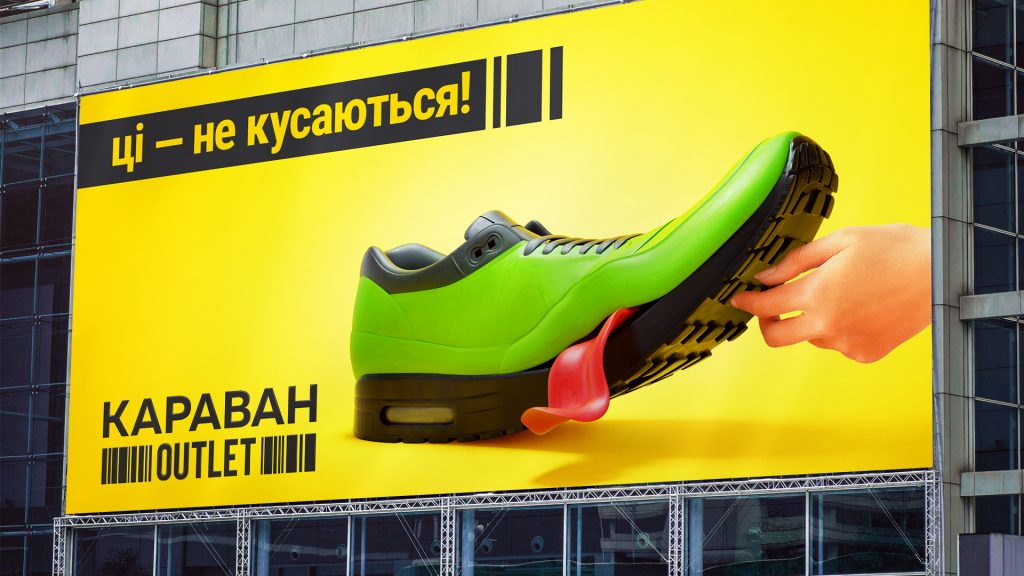 Usually, we hear about the challenges that brands face at their creation stage. Well, there are many logical reasons for this: we are young, our State is young, and everything around us is young.
The challenge faced by the pioneer of the capital retail market "Karavan" Mall is a much larger, frankly speaking, challenge with the baggage of responsibility with the history.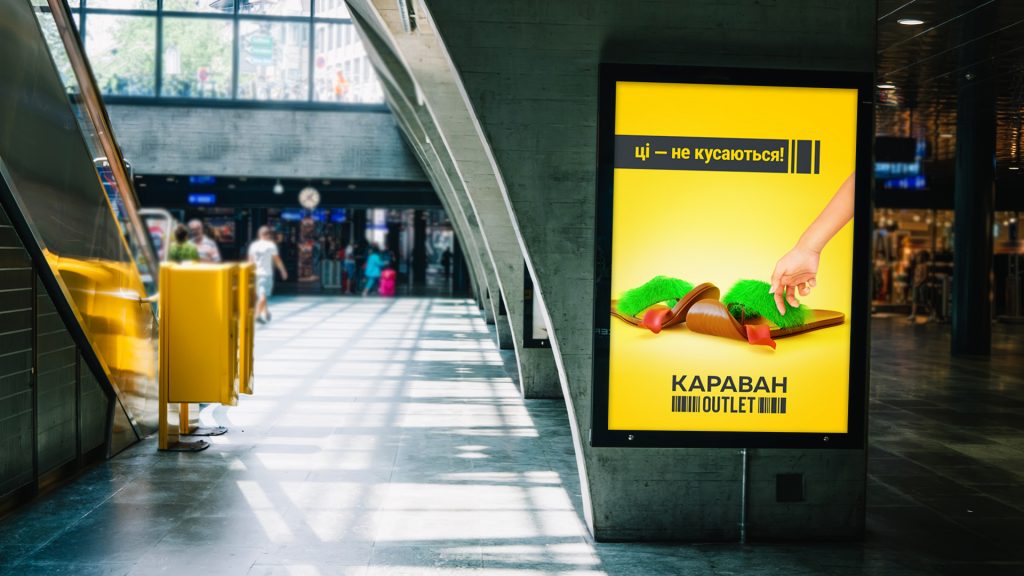 Today, in the fast-paced network trading market, it is so hard to find a profitable niche. However, "Karavan" managed to calculate an effective business model and free up a resource for a large-scale transformation into an outlet format. It should be noted, that the word "outlet" is not a new one, but a systematic and streamlined business process rules behind it are really ones.
In order to draw attention to the new benefits for customers that "Outlet Karavan" puts in a familiar word, the marketing agency Brain Tank develops in the informational environment the key brand advantages embodied in the "prices don't bite anymore" communication platform.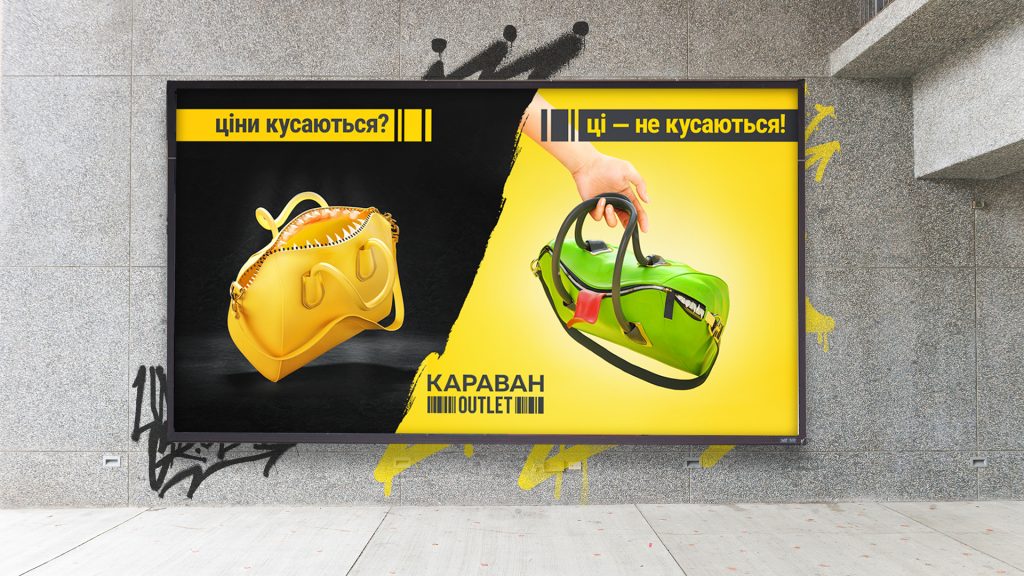 Autumn flight tames "biting" prices, personified by "evil" shoes, accessories, and clothes, showing them much more "affectionate", announcing the upcoming opening of the Mall. While the teaser flyer relied on the horror of a frightening grin on the teeth of a sneaker, the autumn disclosure filled the info-ecosystem of shoppers with positively bright colors and good-natured facial expressions.
And while "Outlet Karavan" is carrying out construction work inside the mall at an accelerated pace, Brain Tank is preparing to place two more platform flights to bring all the benefits of the re-conceptual Mall.