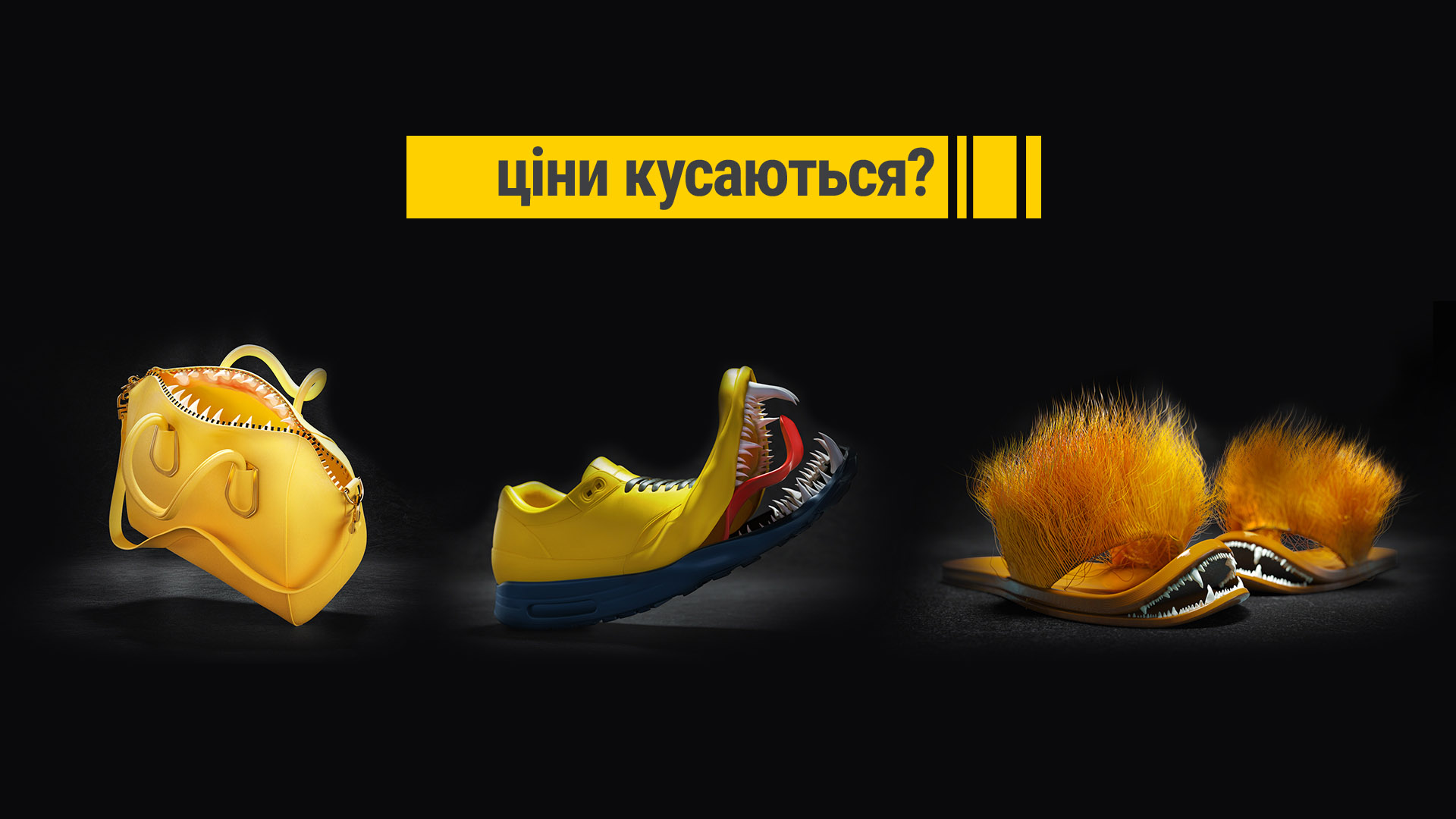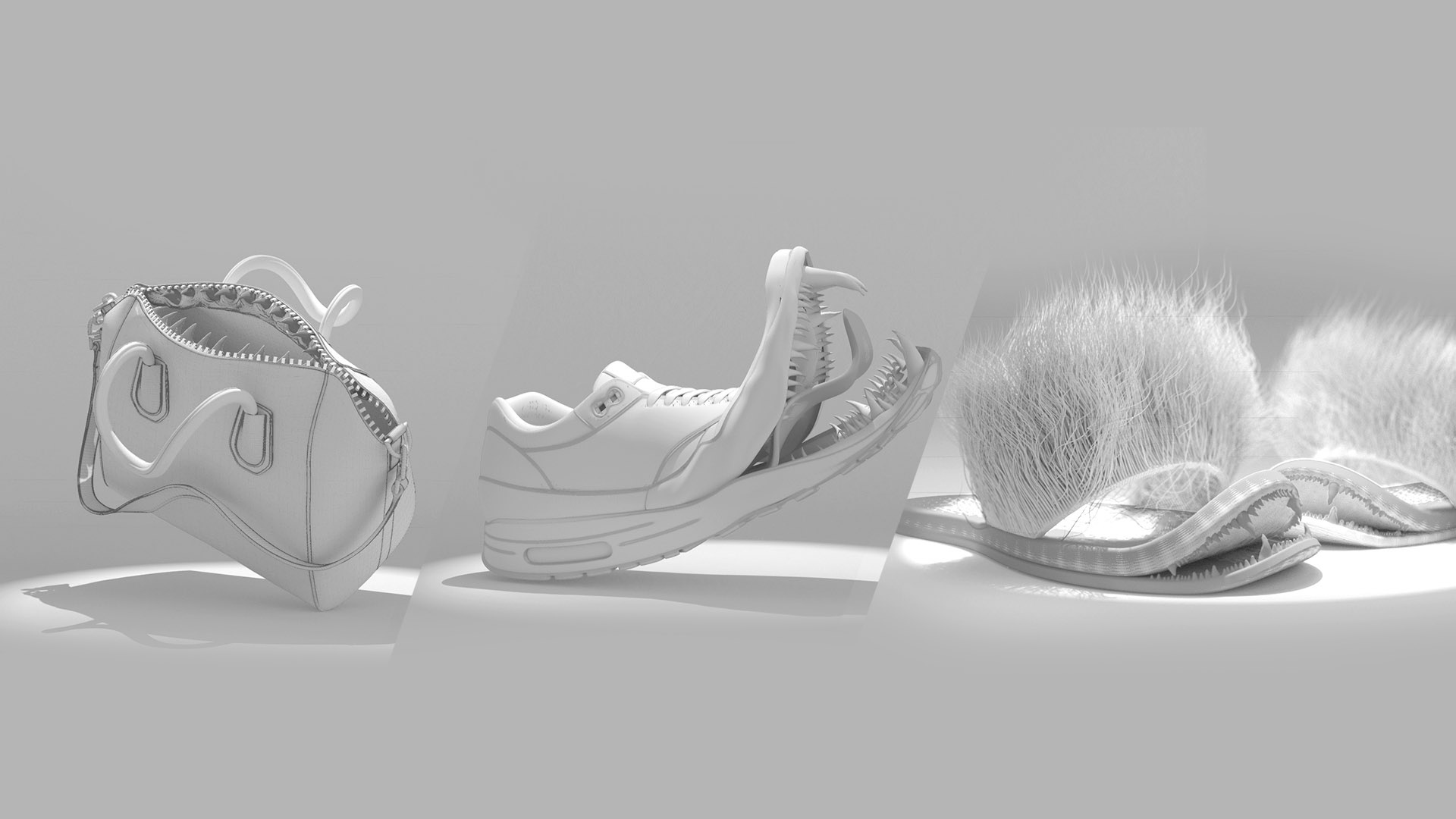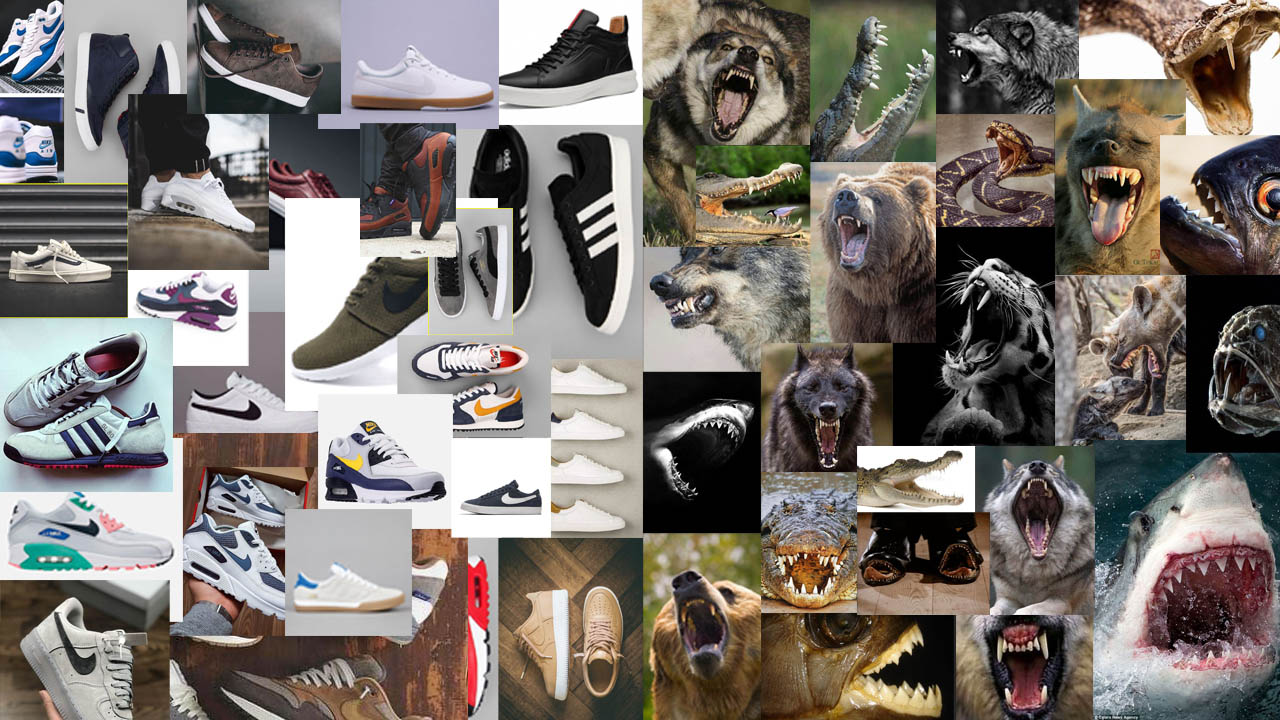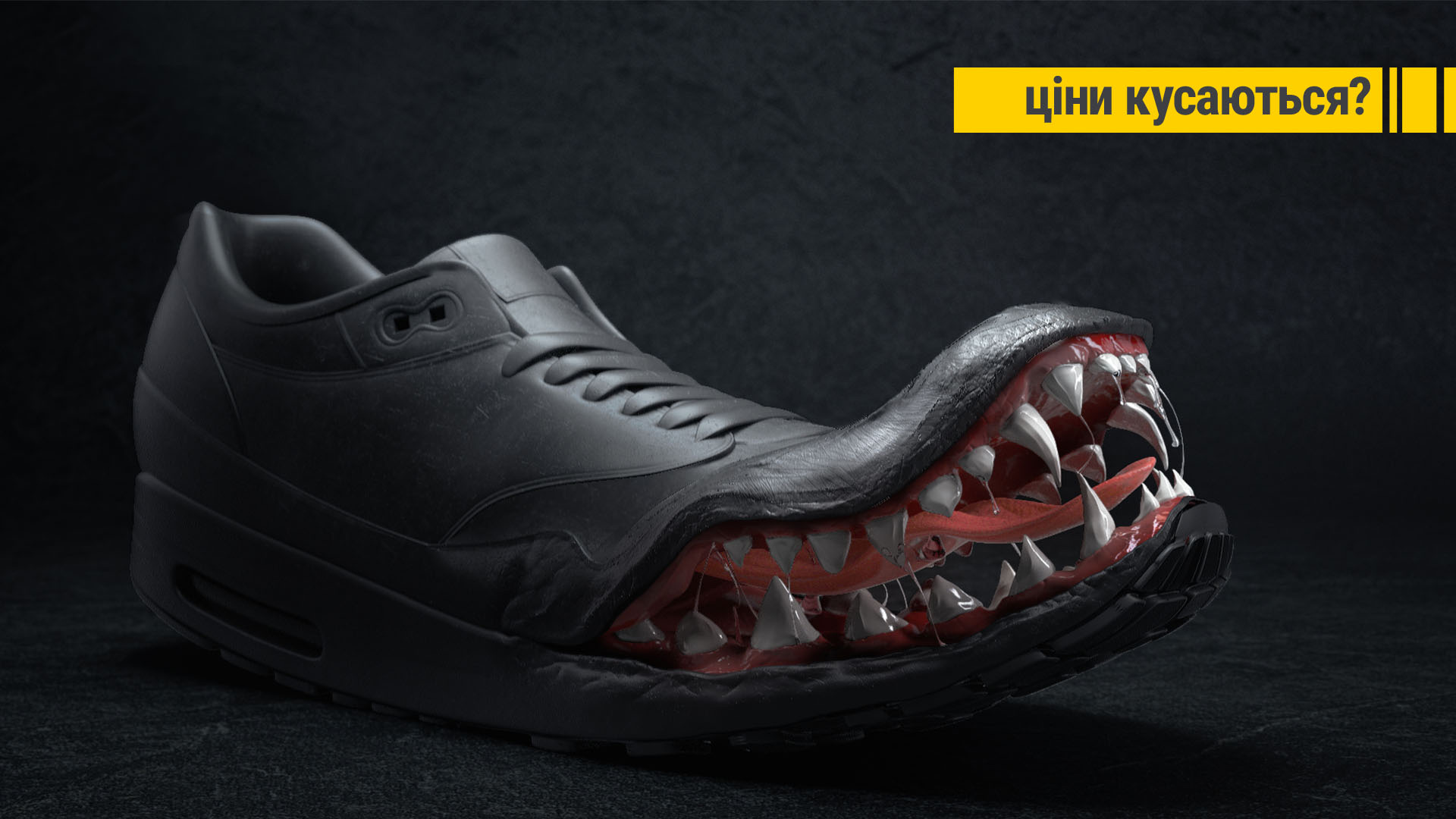 Price tag can bite you…
Who and what for is inundating back-to-school Kyiv and internet-surroundings with aggressive clothes and accessories, which want to bite you?
It is the agency of marketing communications Brain Tank, that on the instructions of ██ ██ █ █ █ (information is hidden because of intrigue) announcing the reposition of one of country's retail-market old-timers.
The agency payed attention to mid-segment buyers and has understood that waiting for a high price often deters them from the buying. Sometimes attitude to «bity» price tag is so significant, that feeling of shopping danger becomes real.
That's why the agency has created heroes that demonstrate found issue of customers' segment, connected with idea that «price tags are biting».
Only agency and client's brand-team know the final of this story. Meanwhile funny animations with living products are floating by digital and promise to bite all around with purpose and without it.