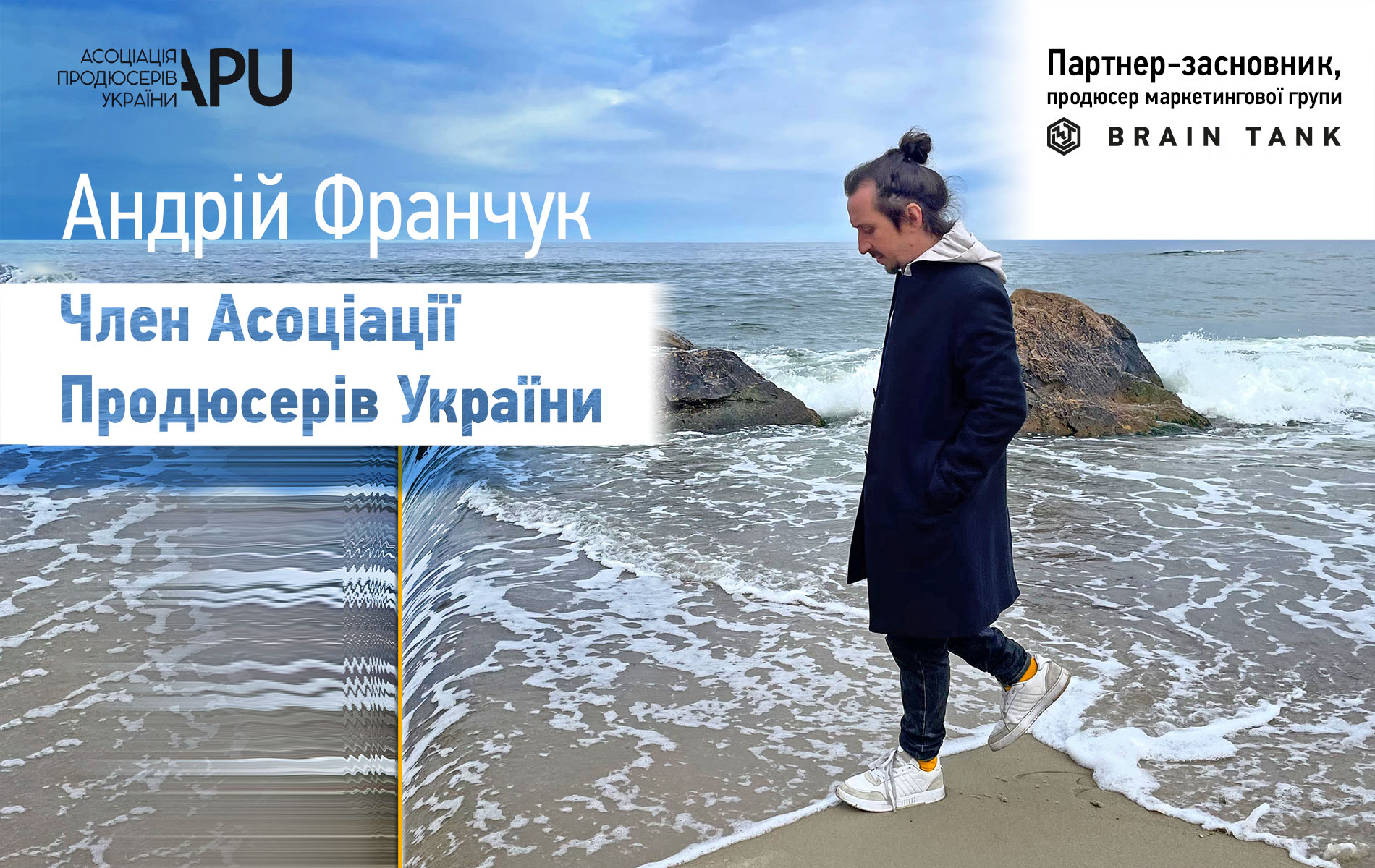 Andrii Franchuk became a member of the Association of Producers of Ukraine
Guess what? We've got some seriously awesome news to share, and it's so exciting!
But before we spill the beans, let's take a quick moment to reflect on life in these crazy times.
You know, you're going about your days, constantly working, improving yourself, giving your all to your job, and then BANG! Suddenly, others start noticing and applauding your hard work and dedication. It's like the goal was always to be recognized and understood, but in the process, you're confidently striding down your chosen path, not noticing any obstacles, and sometimes even getting some cool updates. Because the constant forward motion slightly takes you out of reality. Yep, that happens.
And so it happened to our very own Andrii Franchuk — a creative generator, director, and producer at Brain Tank, and just an all-around awesome person. He woke up one day to the news that he's now a member of the Association of Producers of Ukraine. How cool is that?
Honestly, Andrii was over the moon with joy and pride. This news is confirmation that all his steps toward even greater victories are right on track. It's not just a pat on the back; it's an objective acknowledgment of his achievements as a director and producer, of which Andrii has quite a few — more than just a 'few,' actually.
A huge thank you for the trust!
We hope that our involvement in the Association of Producers of Ukraine will speed up the discovery of promising Ukrainian projects and, along with it, support in bringing them to life. All this, of course, to promote even more cool and top-notch 'made in Ukraine' products not only in our country but beyond its borders!