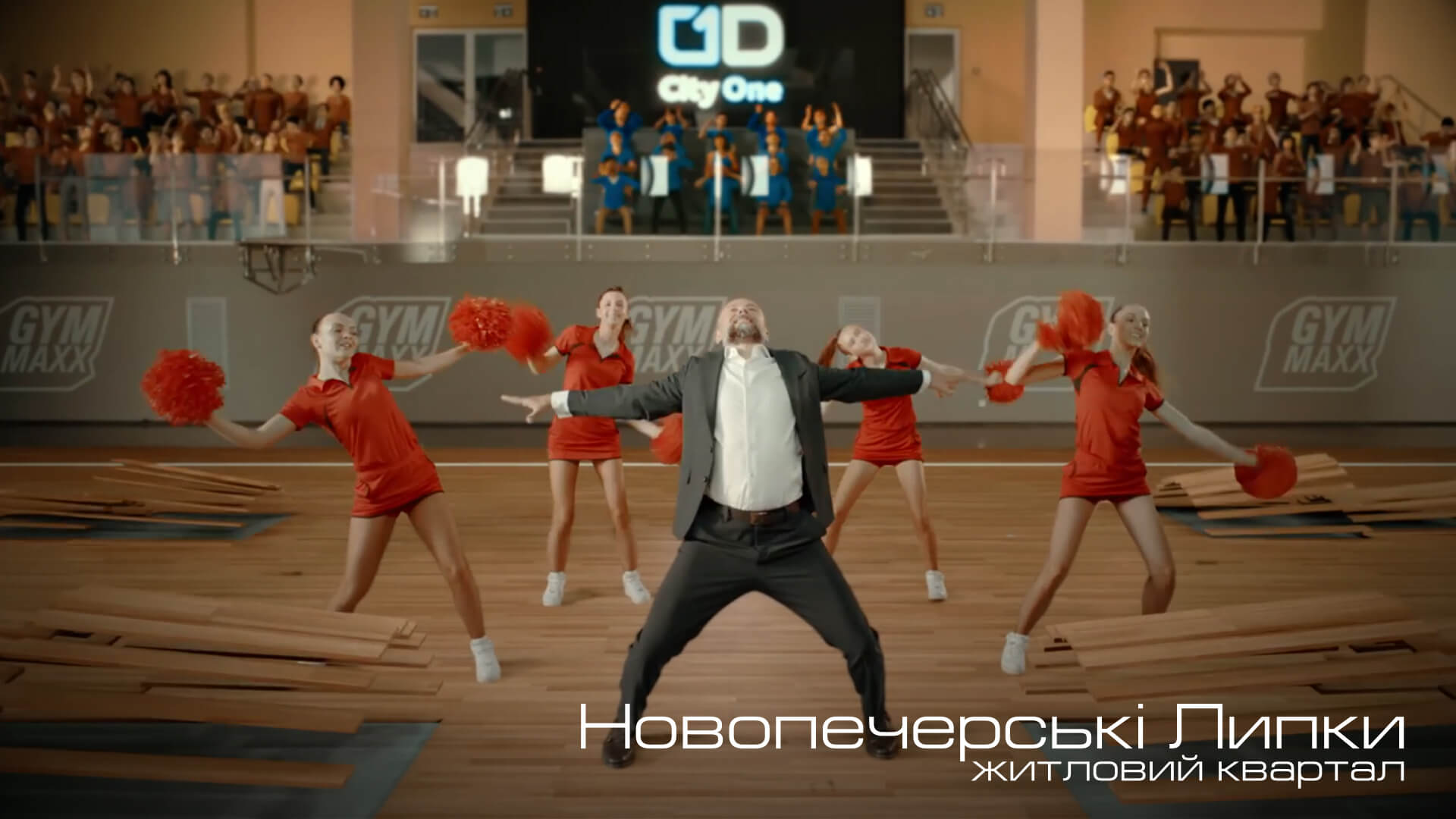 The vibe of Novopecherski Lypky
How to make an advertisement for something that doesn't require any?
This summer, we shoot a commercial for the awesome "Novopecherski Lypky." But what to talk about in advertising, when everyone already knows that this place is "just WOW"? We thought it out, meditated, and decided to convey what can only be felt — the Novolipki's VIBE.
So we shot a video about the vibe, the neighborhood's atmosphere, and what it is like — local life. We created advertising for people — those people who live in Novopecherski Lypky.
We accelerated ultimately and invented surprisingly stunning tricks with overturning, upturning, cloth changing, and wall-walking! Otherwise, this vibe can't be seen. And we filmed what could be filmed alive; the rest is the work of our 3D artists. Then we mixed the filmed and modeled pieces, cut the unnecessary, and gathered everything into a pile.
And we showed what we wanted to show: what it's like to live in Novopecherski Lypky.
Camera, stop. Click "play".
BrainTank:
Strategic Managing Partner: Yevhenii Myroniuk
Creative Managing Partner: Andriy Franchuk
Account Manager: Yuliia Iasmo
Art Director: Sasha Trachuk
Illustrator: Anna Novikova
Post Production: BrainPost:
Head of Post Production: Elmin Seyidli
CG Artist: Yevgen Gorovuy
CG Artist: Usein Bekirov
Designer: Maryna Mykolaienko, Krystyna Zeliukina
Production: Best Friends
Film Director: Stanislav Gurenko @gurenkofilm
DoP: Kyrylo Shliamin
Steadicam: Andrey Tartyshnikov antaview.com
Producers: Dzen Evstigneykin, Victor Hrechanyi
Main role: Andriy Ieriomin
Music:
Author: Andriy Iatsenko
Sound Producer: Maxim Kurushyn