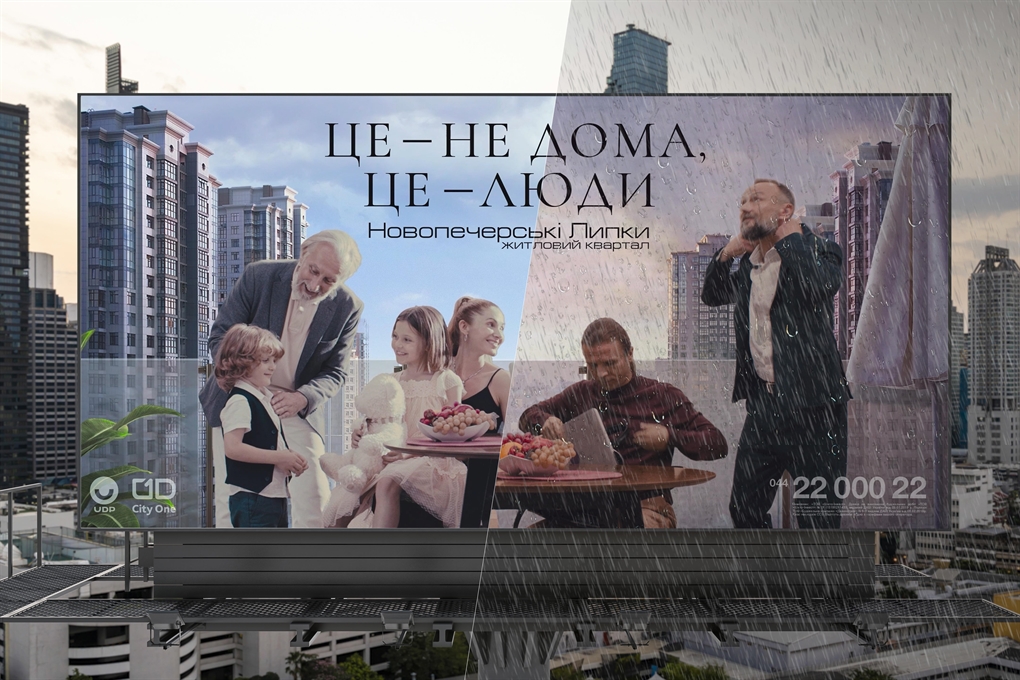 Multi-trigger Digital-OOH campaign for the residential district "Novopecherski Lypky"
For the integrated advertising campaign of the Novopecherski Lypky brand, the Brain Tank agency launched a multi-trigger DOOH-activation, in which the actions of the heroes are related to external conditions: time of day and weather. This is how the agency decided to highlight the brand's key benefit — the Resident Community.
Multi-trigger DOOH (digital out-of-home) is when external media are dynamic and have a plot that is developed depending on external conditions.
This fall, the streets of Kyiv are full of digital boards that show people going about their business. But what they do correlates with what is happening around them. For example, if it is morning, we will see how the child is going to school. If it is evening, they will prepare for dinner. But besides the time of day, weather conditions also affect their affairs: if it rains in Kyiv, one of the communication heroes opens an umbrella, and someone is covered with a jacket.
Since the key message of the Novopecherski Lypky campaign is "Not houses, but people!" by the end of this year, Kyiv residents will have many more unusual touchpoints, with the help of which creatives will draw attention to this value.