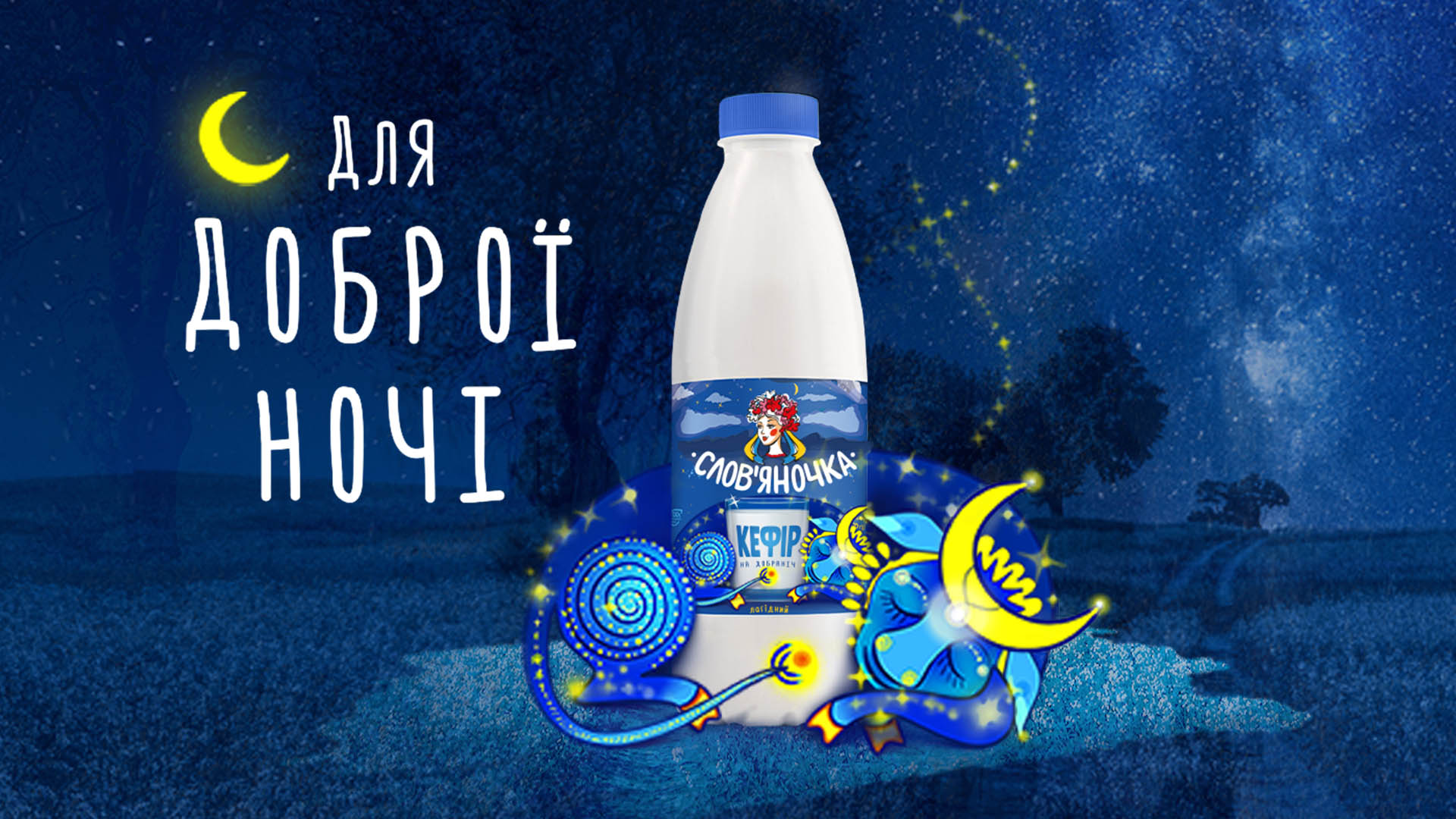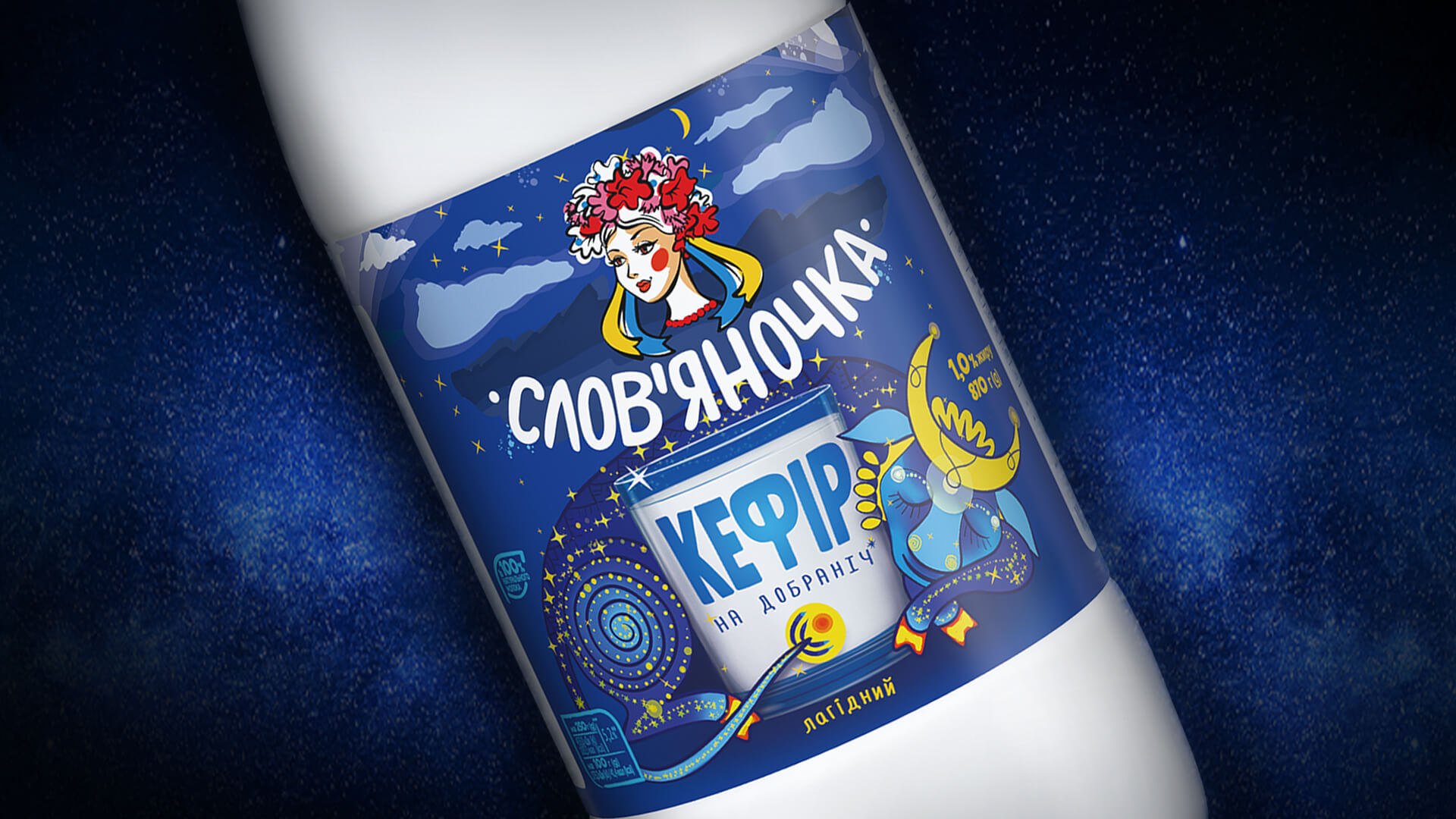 Mythical design of night kefir from "Slоvyanochka"
Brain Tank creatives have reloaded Night Kefir by Slovyanochka, a brand from the PepsiCo Ukraine dairy portfolio.
The main character of kefir for a good night "Slovyanochka" is the Tripillian bull, considered a talisman from ancient times: people were convinced that it saved them during night dreams.
To create the key image and label, the illustrator carefully sketched many design patterns and references to the symbols of our ancestors from cultural publications.
You can find kefir easily on the market's shelves all around the country and you can see the bull in all its glory.