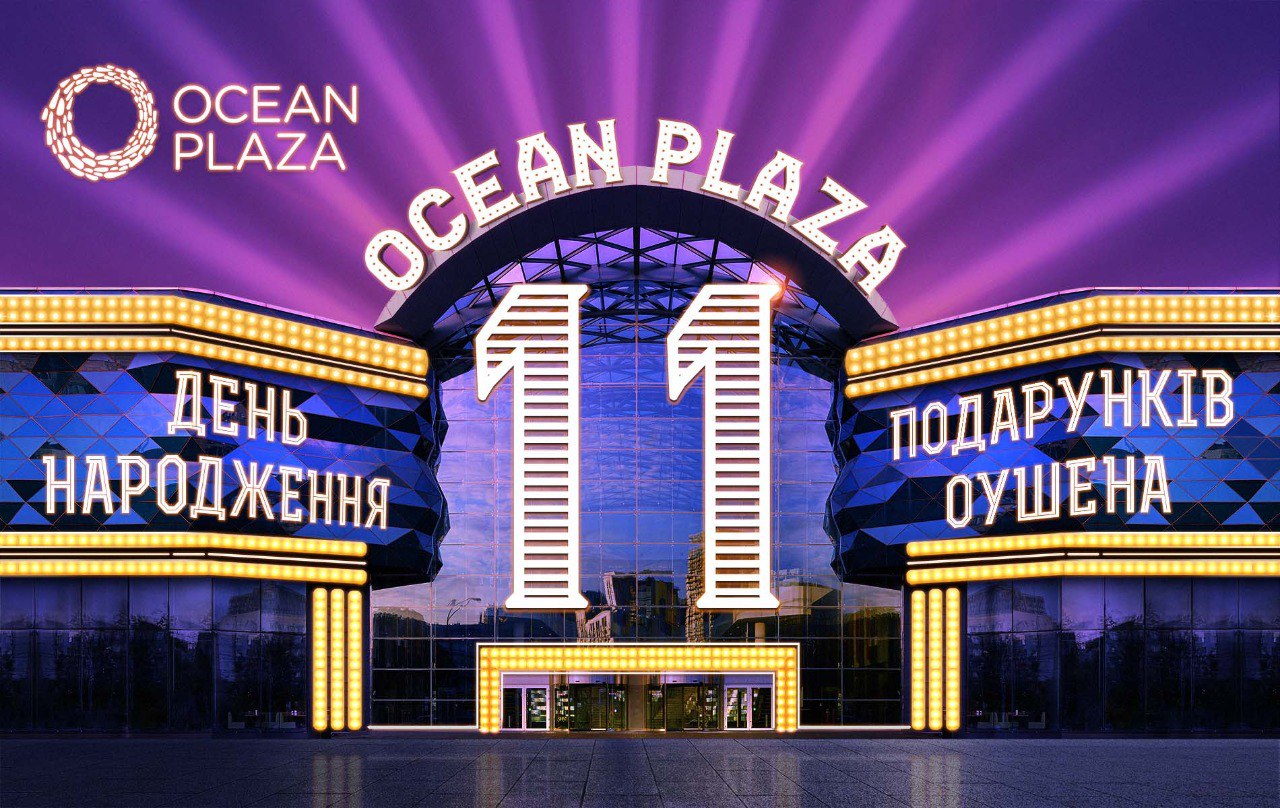 Las Vegas vibe in Kyiv City
A birthday celebration is a special day not only for a person and but also the life of a business that doesn't stand still but constantly evolves, overcoming various challenges.
Ocean Plaza — 11 years!
On this new stage of the journey, on behalf of the entire Brain Tank team, we are delighted to extend heartfelt greetings to our longstanding clients and friends. We also want to express our gratitude for the pleasant, interesting, and fruitful cooperation that always lays the conceptual groundwork for any advertising ideas.
Scale, brightness, adventures, and drive — these are the main components of the ongoing festive promotion. Ocean Plaza gathered its friends to celebrate the birthday in a spectacular way, and they are significantly more of them than Ocean's friends from the star movie :) Among them are well-known artists, visitors, and partners of the shopping mall. In addition to concerts, the celebration includes various giveaways and gifts — a kind of happy lottery where no one will be left without great impressions.
But you may wonder, what does Brain Tank have to do with it?
This year, we became part of the extensive preparation for the birthday celebration of Ocean Plaza, as we helped the client create advertising for this exceptional event in the life of the shopping mall.
Our advertising campaign transformed the image of the usual Ocean Plaza into the vibrant Las-Ocean.
Here's how the campaign looks on outdoor media in the capital: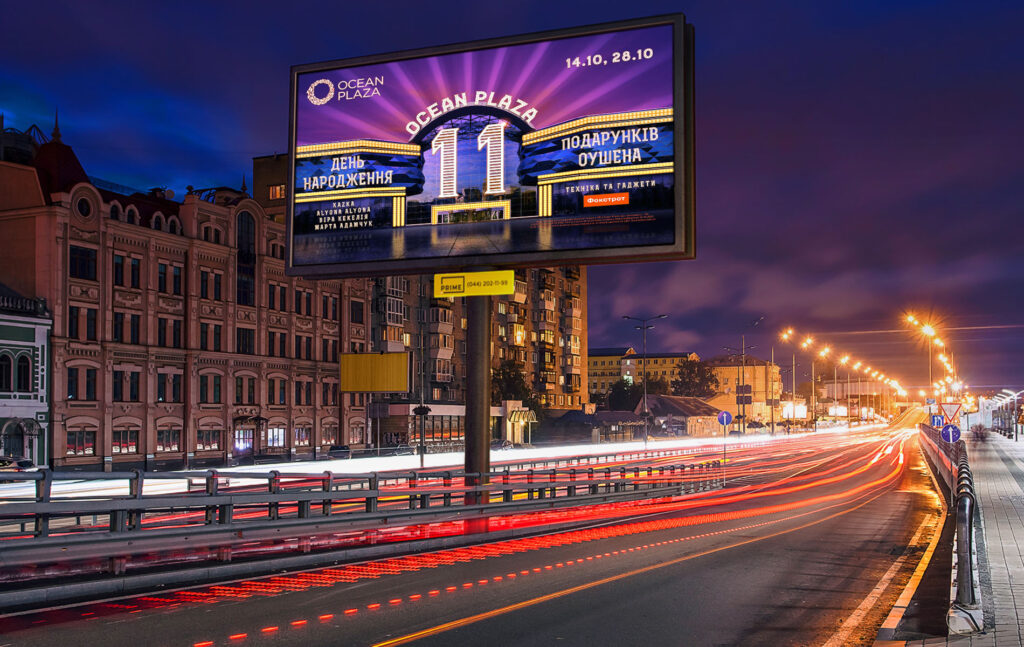 And following our little tradition, at the end, we present our advertising in digital form:
Once again, congratulations to our client Ocean Plaza and its entire team. We are pleased to collaborate with a retail brand that is always committed to creating conceptual and profound advertising campaigns every time.