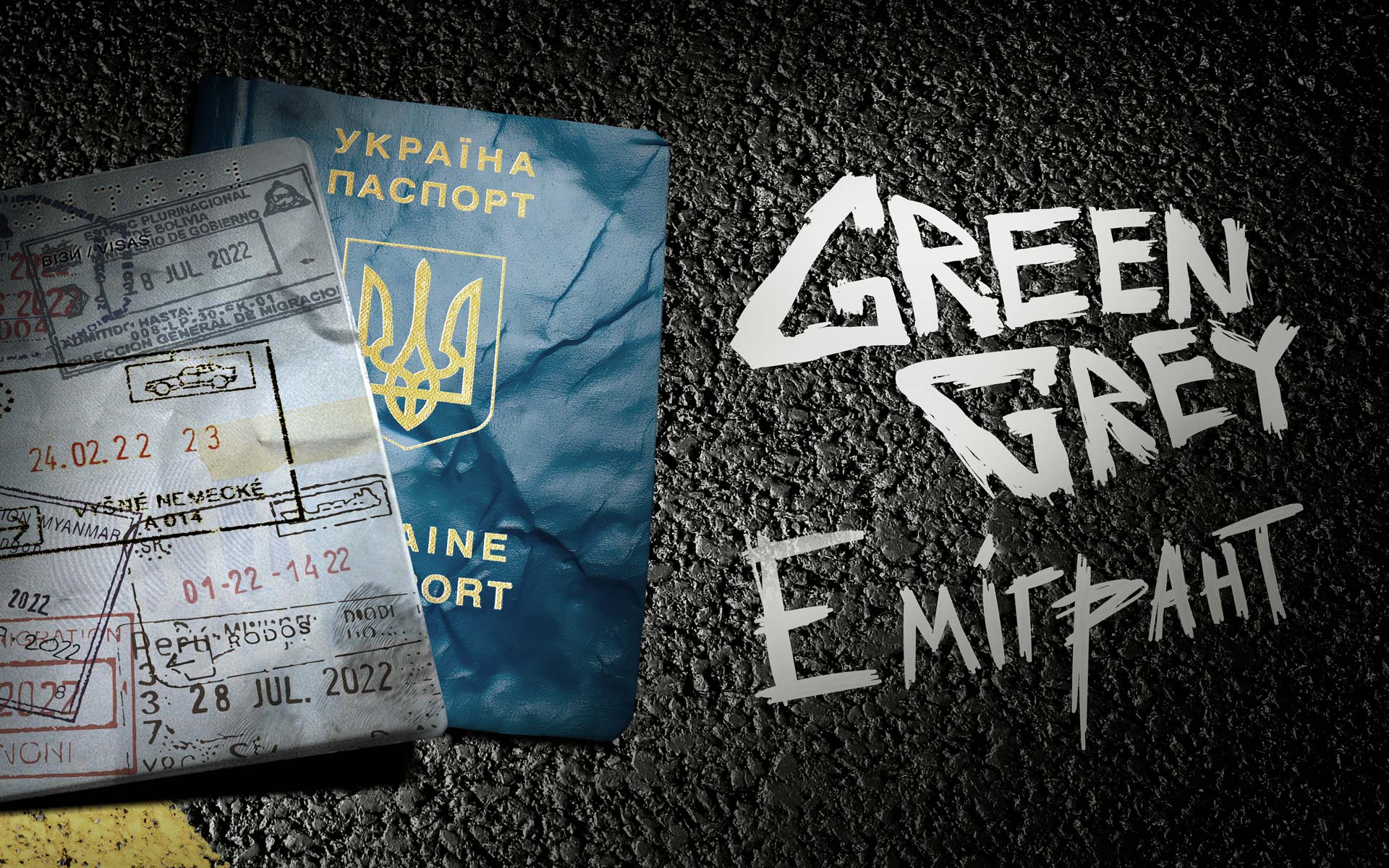 Now "Emigrant" in Ukrainian
Our great friends from the legendary Ukrainian rock band 'Green Grey' have presented the well-known hit 'Emigrant' in Ukrainian.
This year marks the song's anniversary, a full 20 years. So today's release is a true gift for all the band's fans. You can congratulate the performers on this achievement!
The entire Brain Tank team has already congratulated the musicians in words and action by gifting our friends the official cover of the release.
We greatly admire and are enthusiastic about the creativity of 'Green Grey', and this is not the first time we've crafted an authentic style for the band. The hands of our designers have created the current logo for the rock band.
Listen to Ukrainian music and keep in touch with Brain Tank!