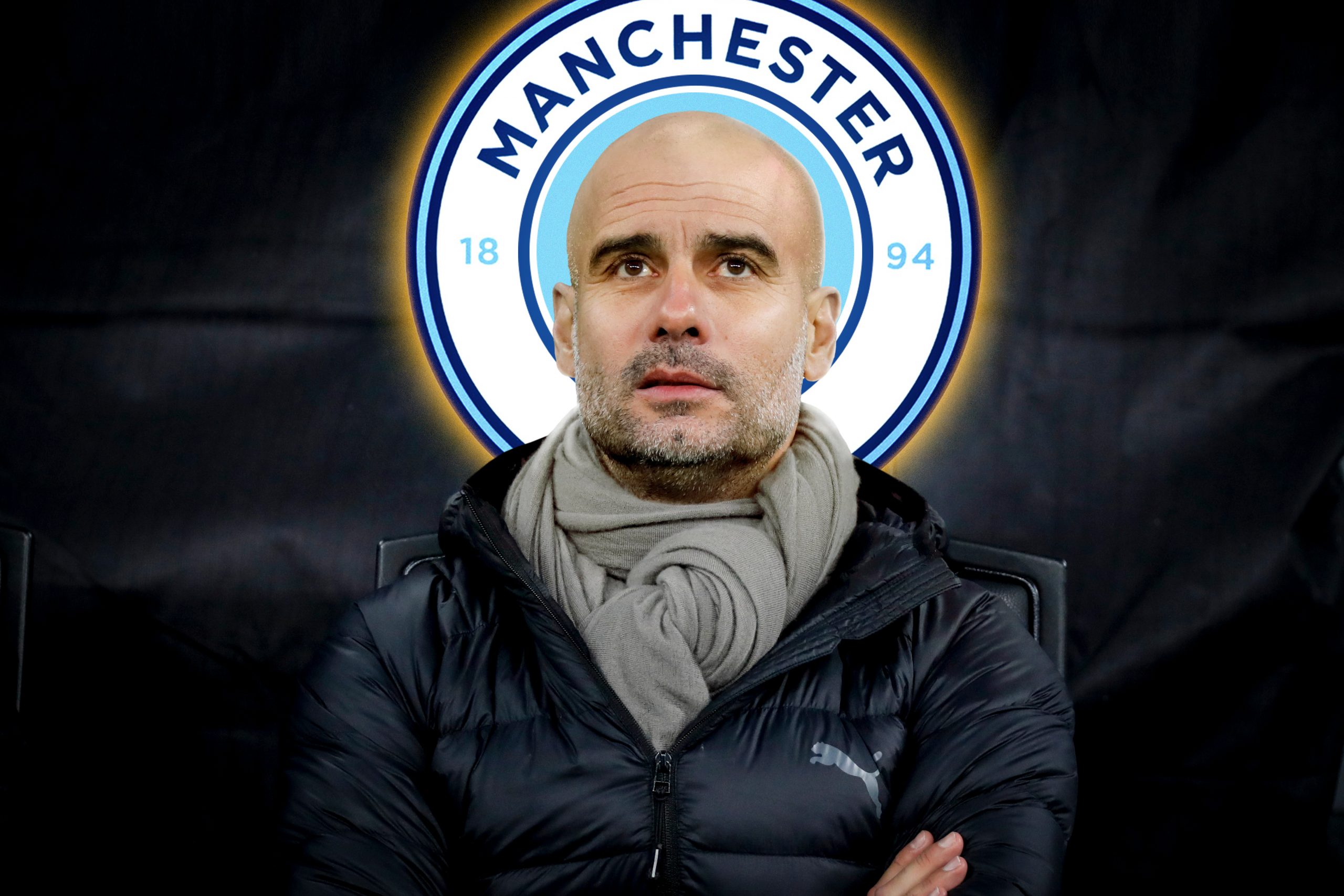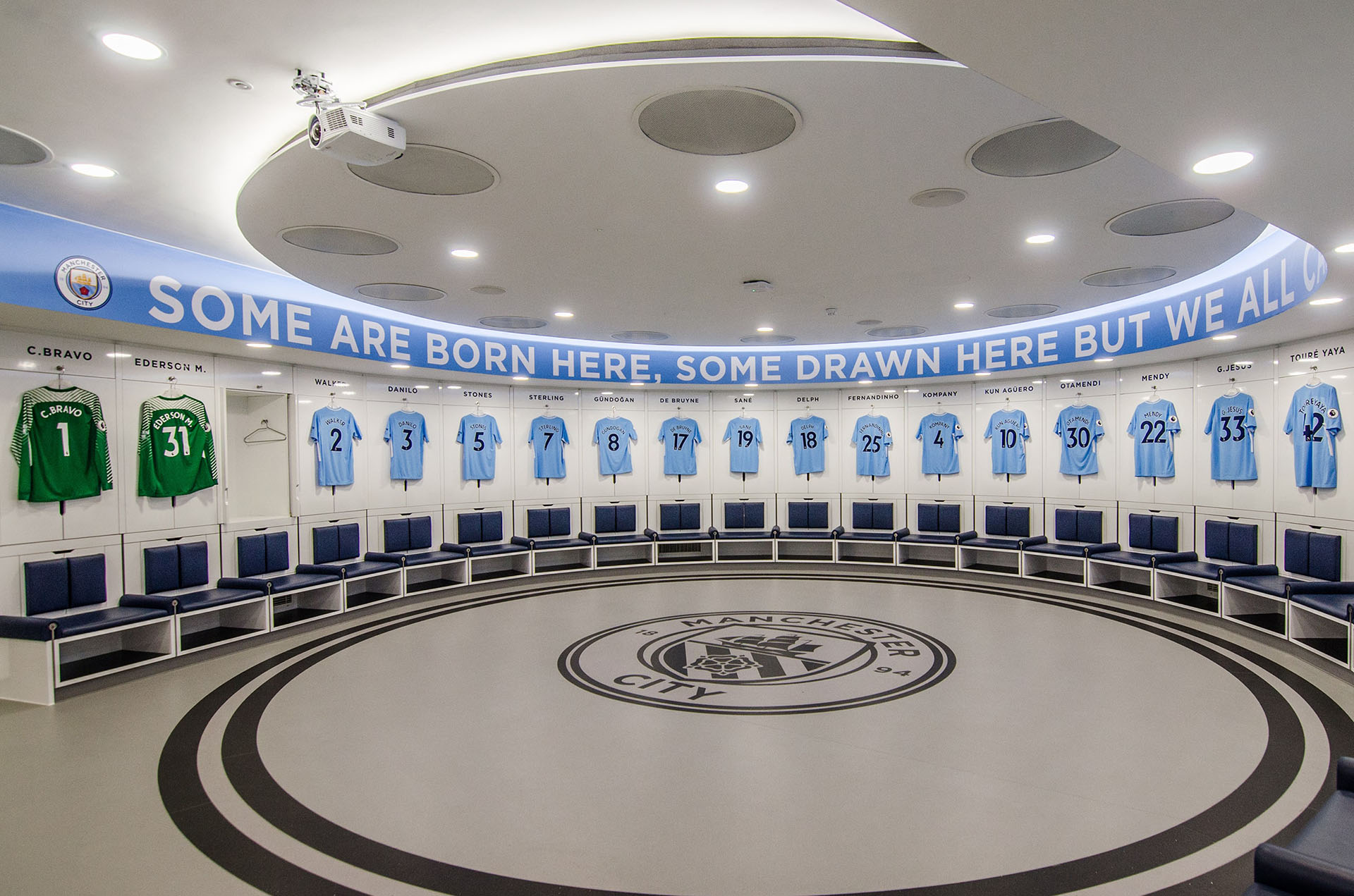 ManCity marketing: a personal brand
Andriy Franchuk, Creative Director of Brain Tank agency, and Artem Riabov, Commercial Director of Alex Zinchenko Image rights ltd continue their friendly conversation about sports marketing. This time the talk is about the creation of a personal brand in "Manchester City". Logically, the better the club performs, the more brands want to work with it. But playing on the field is only a part of the image of the team and the players. No less important is what happens outside the stadium.
Andriy: Artem, what problems do you see in the Ukrainian approach to the development of the club's brands and players?
Artem: A lot... For example, pre-match activities absence, little media coverage, no audience expansion, and lack of "young blood" involvement through social networks. It is very important to involve young people and do not neglect any platform, even TikTok.
Basically, you write about the pre-match lineups, the match results, and make predictions for the next games. And that's all. The main problem is that it is not entertaining, just dry information, so the club does not become more familiar to you.
English players through social networks try to be role models, idols. Their positive images lead people to the stadium.
And it's not always in the game. Even if Dynamo is not doing well now, use your history, your image of the past. This is a very fertile field. In any case, the brand needs to be built and repaired.
Andriy: Here is a man who came to Manchester City and becomes this hero. How such a paradigm affects his game?
Artem: You can't say that it affects the game, but it definitely adds pressure. There is more responsibility because young minds are watching you. On the other hand, you begin to strive for the ideal that you present to your audience.
Andriy: Who and how conducts players' social networks?
Artem: For example, Oleksandr Zinchenko runs Instagram himself. Others ask for help in creating content but like to post themselves. However, Ilkay Gundogan pages are maintained by the agency. It all depends on how a football player wants to work on his image and develop his brand.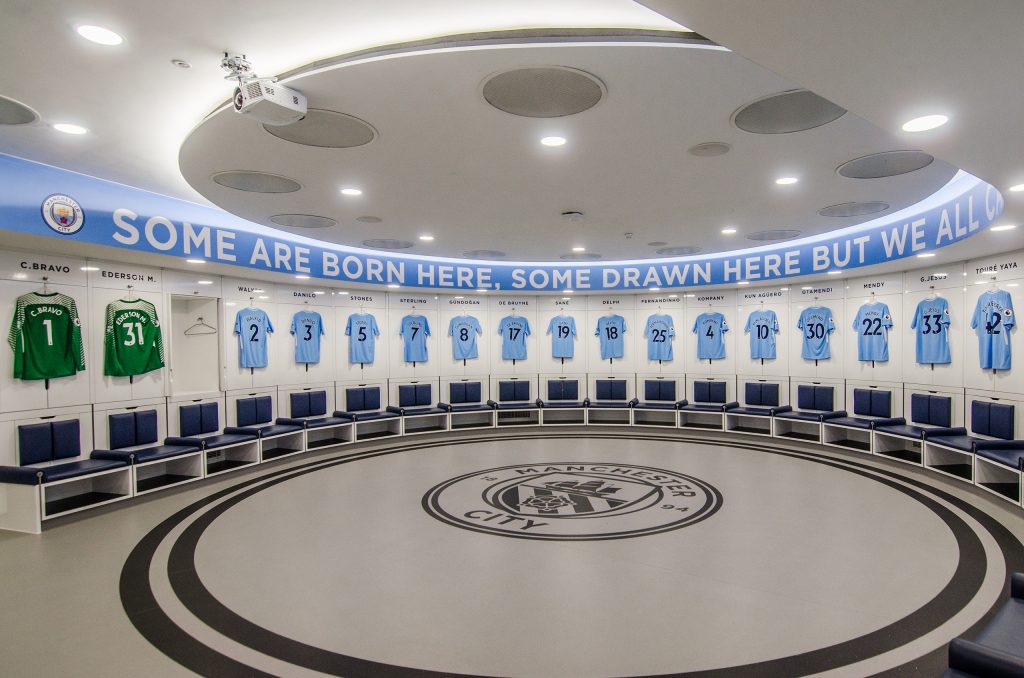 Andriy: How is the type of player, his image in the media built? Is there a strategy for the development of the footballer's brand, the assessment of its target audience in terms of fans and sponsors? Let's take some Ivan who comes to "Citi" and asks you as a manager "What should I do?
Artem: The main task of the manager is not to distract Ivan from playing football and to take on all the work on the image, sponsors, coordination with lawyers, accountants, etc.
As for the image, there are two options:
The footballer forms himself as a player, the audience is dedicated to him due to his work on the field. Then you can just go to the player's Instagram and see his target audience: gender, age… And then, when the sponsor offer comes, you need to assess whether it will be interesting to your subscribers and how this integration will affect the image, etc.
The image is created artificially. For example, Memphis Depay, of course, is a good football player, but his game does not reach the top level, but his audience size is really great, he has 10 million subscribers on Instagram. One of the "secrets" is that the whole agency works on his image, up to the fact that a photographer lives with him.
An important task of a football player is to find a person who will help him to reveal himself correctly. The player understands that he needs an image campaign, but he does not know how to create a team around himself and build a strategy. He should not bother with it. This is a job for his agent, manager. And how it goes, depends on the player and how good the agent is as a strategist.
Andriy: In this regard, the case of Paul Pogba, who has 41.7 million followers on Instagram, is interesting. It feels like Manchester United will be dismissed without him. Of course, I'm exaggerating.
Artem: This is a great example of when a very competent team works with a player and does the best to hide any shortcomings in the field and promote his media activity as much as possible. No one is discussing his game, everyone is talking about his hairstyle.
Andriy: Is there censorship, and does the club affect the players' personal pages?
Artem: Of course, the club contract clearly regulates "what is good and what is bad". Once you are a Manchester City player, you cannot create a negative image of the club. If you are exposed to drug use, financial fraud, sex scandals, violations of the law, the club will issue a fine. It is even possible to deprive all payments for image rights.
The English press simply does not know pity and any conflict story will spread throughout the country very quickly. Therefore, the club does everything possible to ensure that players do not allow themselves too much. In some cases, it may be just a warning and reminder, in others tougher measures. The club needs only a positive image, only positive stories about themselves and the team.
Andriy: What about fuck-ups? In 1949th year, the City signed a contract with a new goalkeeper Trautmann, a former Nazi soldier. As a result, 20,000 fans attended the protest meeting. But he got the club and even the Manchester rabbi support. In the end, he built a brilliant career, and the audience fell in love with him. In 2011, the club's executive director, Harry Cook, resigned due to personal correspondence in which he made fun of hir mother's illness to the team player. That is, the fascist was left, but the top manager had to leave due to the wrong phrase...
Artem: Well, time changes and it depends on the situation. Of course, the 20,000 mass meeting is a serious matter, but social networks are even more serious. The modern media space is insanely developed, in seconds a huge public response could be raised.
We can say that the club was like a closed community before, and everyone protected its members. Nowadays, life is in the palm of a hand, and even if the Executive Director makes a mistake, without the appropriate reaction of the club, the latter risks losing many fans. Tolerance in England is at a very high level, to the point that even the club can be condemned for covering up such scoundrels.
Andriy: There are a lot of conflicting topics now. How can a player ignore the feelings of one of the ecology fighters, feminism, LGBT, etc. Or, for example, the opposite, the feelings of conservatives. What if a player suddenly makes a coming out or supports the transvestites movement?
Artem: Everyone will applaud such a player and say that he is a fine fellow. The British, in principle, advocate freedom of speech, freedom of love, freedom of religion… The main thing, do not to disturb others.
Andriy: Does the brand understand that its product should be associated with the image of a professional footballer? Do only representatives of premium products apply? Do they see footballers as ordinary but just successful people?
Artem: To answer brief and clear, I will give an example, not from a football. Roger Federer, one of the best tennis players in history and a wealthy athlete, is the face of the largest bank Credit Suisse and is also the face of Italian Barilla Pasta. Is Nivea a luxury brand? But that doesn't stop multimillionaire Ronaldo from being their brand face.
In my opinion, a company does not choose a brand ambassador just because he is a millionaire and can afford their product. The player is signed simply to associate the person of the top athlete with this brand.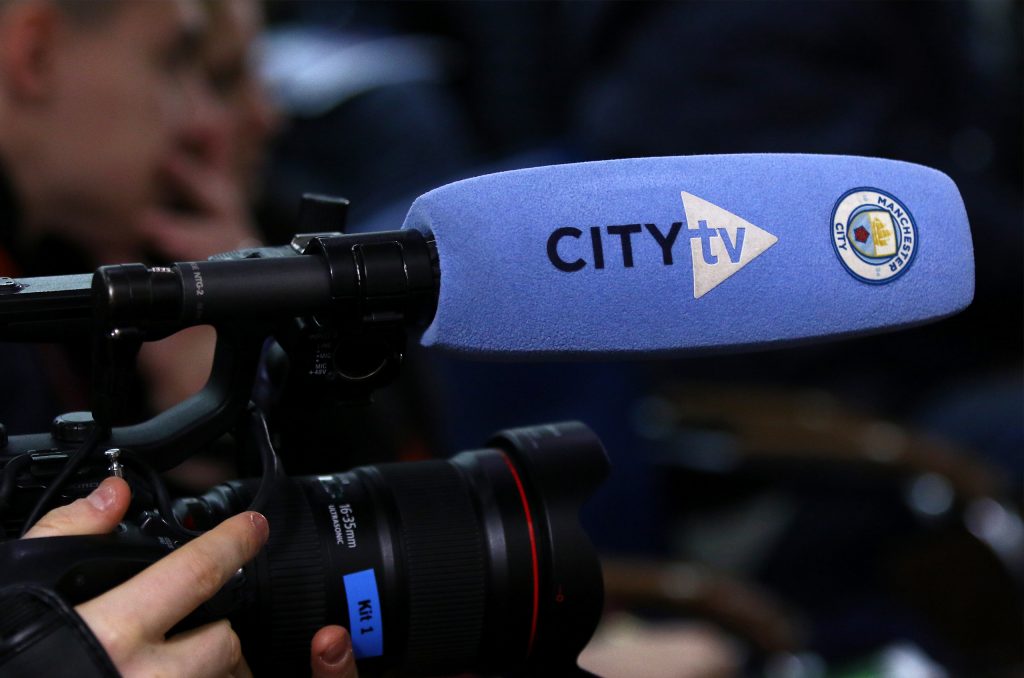 Andriy: The thing is when I see Ronaldo and Nivea, I have a feeling that he was just forced. I don't believe he uses such products. I have no association that the first football billionaire buys a shampoo for a dollar.
Artem: And for me, watching advertising is obvious "Oh, Ronaldo, he acted in Nivea". And when most fans will walk past the supermarket shelves with deodorants, they will pay attention to this brand.
On the other hand, companies also choose heroes who will be better associated with their brand. Zinchenko is unlikely to sign a contract with Lamborghini because he has the image of "a simple guy." Neymar or the same Ronaldo fits this company better.
Andriy: 140 years ago, the City team was founded by the priest's daughter, who gathered "players" from various socially maladapted sections of the population. How do the club and players now support people in need?
Artem: The history of the club is a very important thing that needs to be used properly. City fans do not perceive it as a bag of money. For fans, this is a club from the city, we are citizens, Manchester is our city. And it is also a very interesting fact that despite the amount of money, "City" has always been involved in social projects.
Before the New Year, City players go to the hospital, for example, to children with cancer. In addition, the club has its own charitable foundation, which during the coronavirus helped the health care system in England and people affected by this disease. Many other projects are underway.
Charity is a very noble topic and everyone participates as best as they can. For example, Vincent Company has created its own organization that helps the homeless in Manchester. Often players from other countries implement some projects in their homeland, helping it.
Andriy: What advice would you give to footballers who want to develop themselves as a brand?
Artem: In short, we can highlight the Top 5:
Concentrate only on football.
Have and create a positive image.
Gather around a professional team: managers, lawyers, agents…
Do good deeds. Something is quiet, and something can be advertised in the media.
Always remain human.