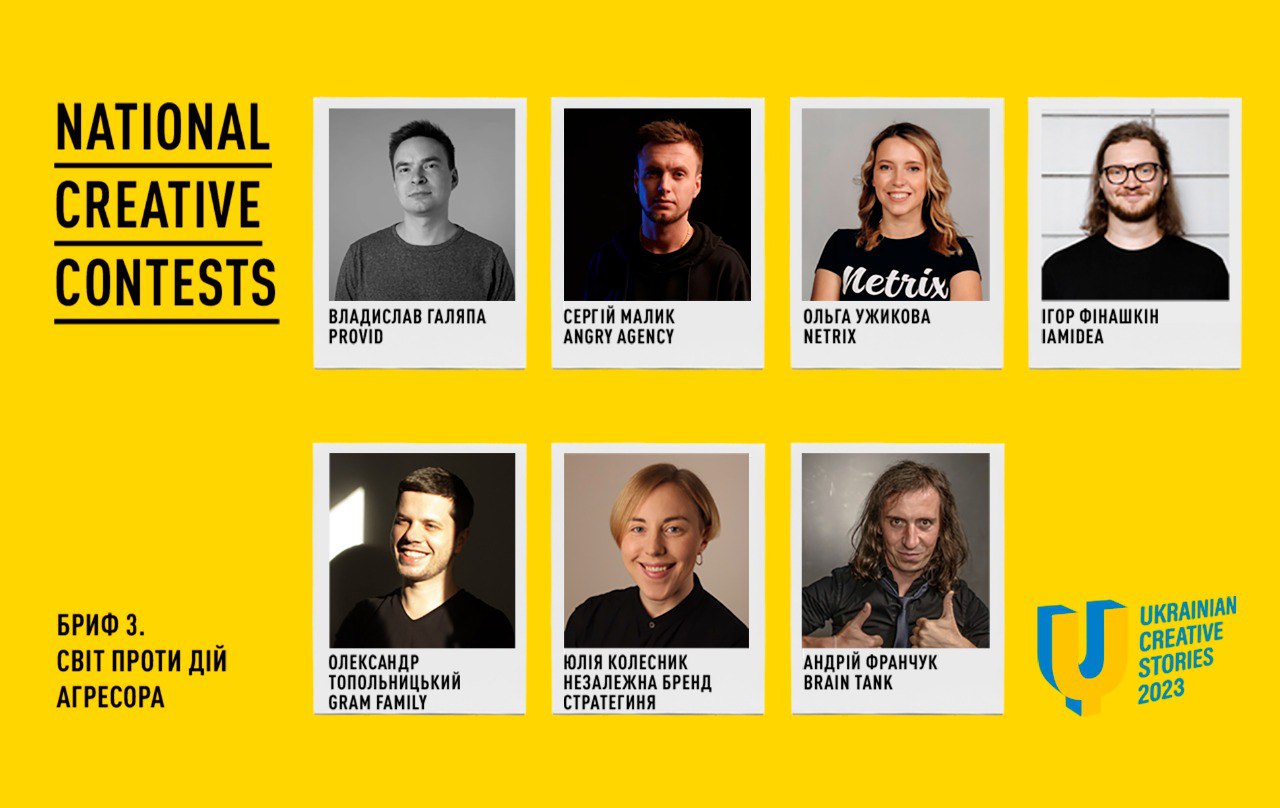 Creativity opens the eyes
During the war, each front fights its own battle, but the creative front is no less important.
As part of the National Creative Contests, on February 13, the competition "The world against the aggressor`s actions" will be held, implemented by the All-Ukrainian Advertising Coalition. Our Creative Director, Andrii Franchuk, will be one of the juries.
This is an incredible opportunity for Ukrainian creatives to once again remind the world that evil exists, it kills good, and it destroys and encroaches more every day. Creativity can open your eyes!
We are grateful for the opportunity to be part of this competition and to bring attention to this important topic. We wish inspiration to all participants, may every thought, every word, and visualization be reproduced in the real world.
More details about the competition by the link.