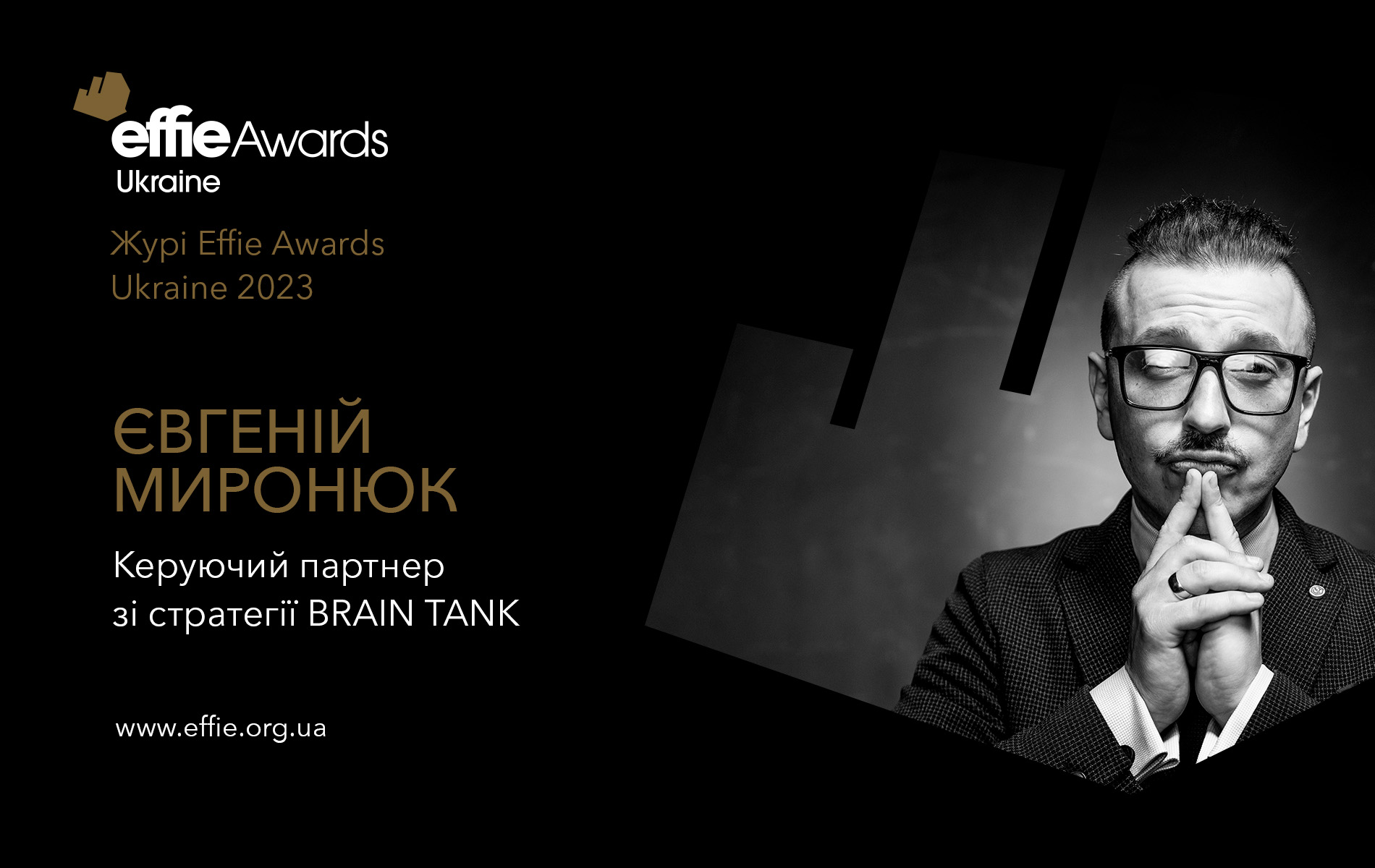 Brain Tank knows its craft
Effie Awards Ukraine, meet the leading marketing expert!
Marketing trends are changing at the speed of light. Therefore, for relevant companies to achieve the coveted success, it's not enough to just possess relevant information – the field demands a comprehensive perspective, determination, and practical knowledge. But most importantly, it's about proving the effectiveness of your actions.
This very measure is evaluated by the most authoritative competition among marketing companies, not only in Ukraine but also worldwide – Effie Awards.
This year, the 17th Effie Awards Ukraine competition will take place in Ukraine.
On this occasion, our marketing guru – Yevheniy Myroniuk, managing partner for strategy, was invited to join the jury.
By the way, the judging process for Effie will take place in an online format and will consist of two rounds, so we are looking forward to the start of the talents` hot season, and now in a new role! :)