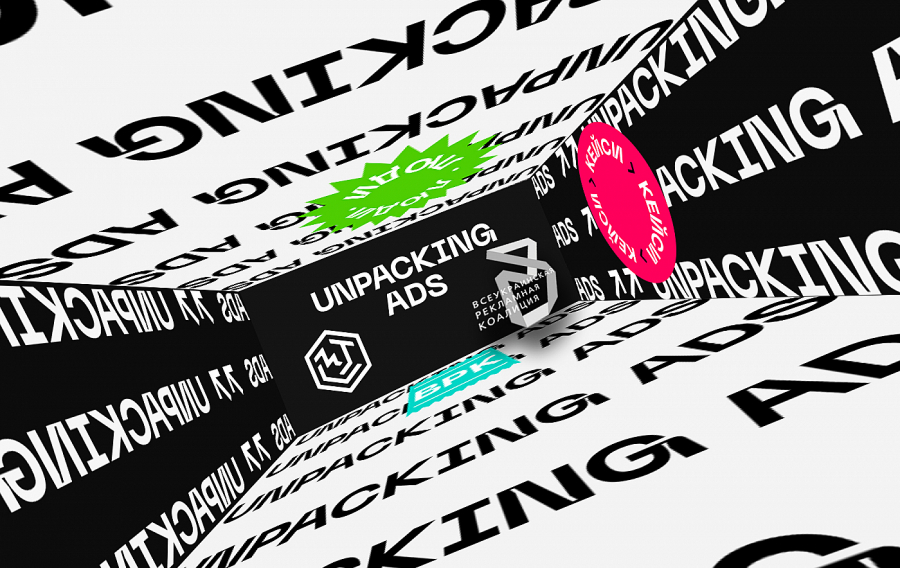 Packaging for "Unpacking"
Our team created broadcast graphics for the Unpacking Ads, interwiew program with advertising industry leaders on the YouTube channel of the All-Ukrainian Advertising Coalition. Escher's graphic was taken as a metaphor to express such incomprehensible times for the marketing market as now.
"Are you absolutely certain that you go up when you walk up a staircase?" — Maurice Cornelis Escher.
The graphics reveal this metaphor in the eyes of the beholder: did the market close like a box, or vice versa — open like a room with gifts? What is the current perception of the market is for the viewer to decide, and the speaker is already expressing his point of view.
There were also trendy stickers, all in order to make the world not monochrome, like Escher's, but full of color and inspiration, like ours.
The Broadcast is accompanied by a sumptuous 180 BPM soundtrack created by the agency's composer, which traces the motifs of "Bandera's Our Father", which gives the drive at the very beginning of the show.