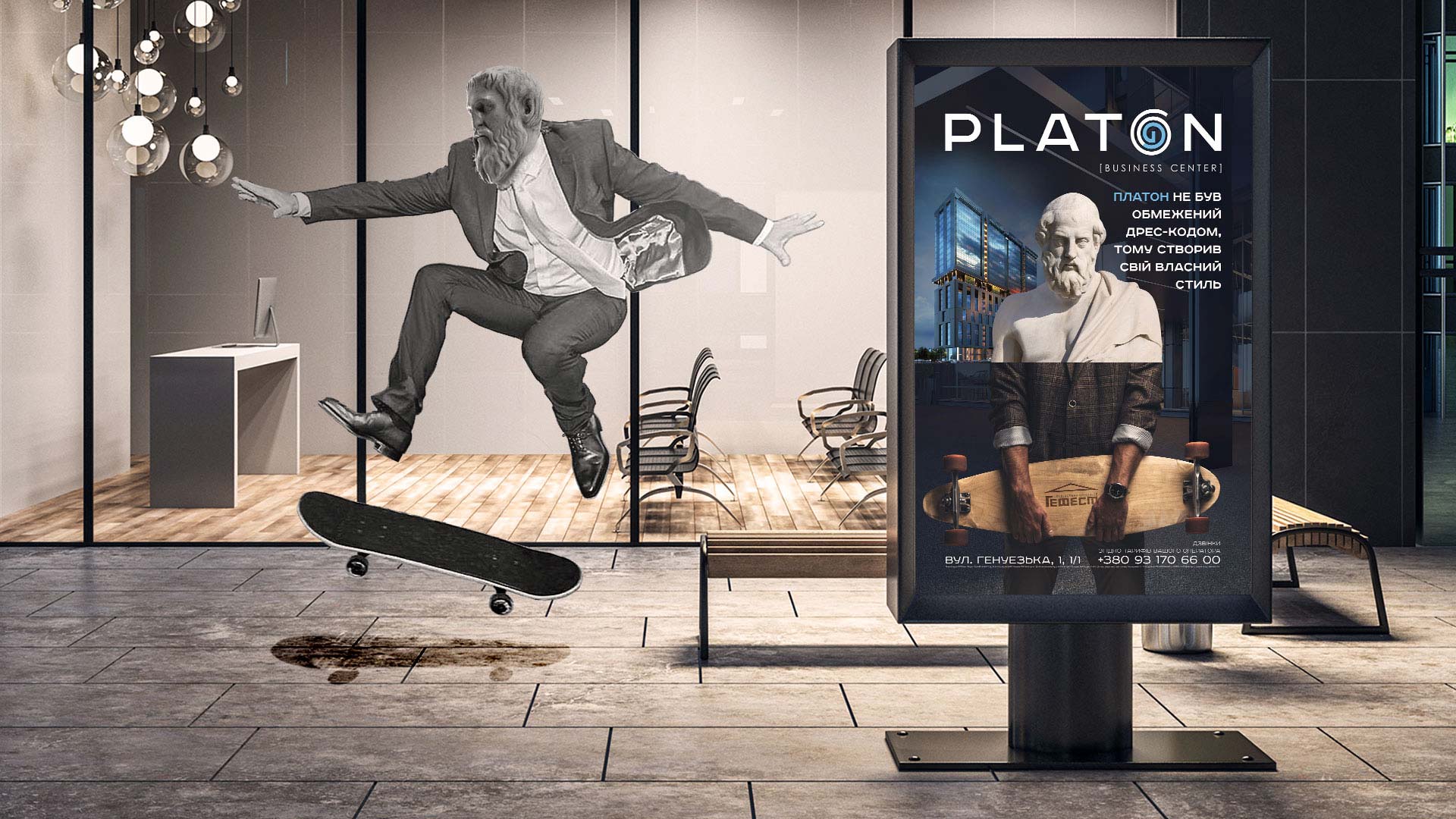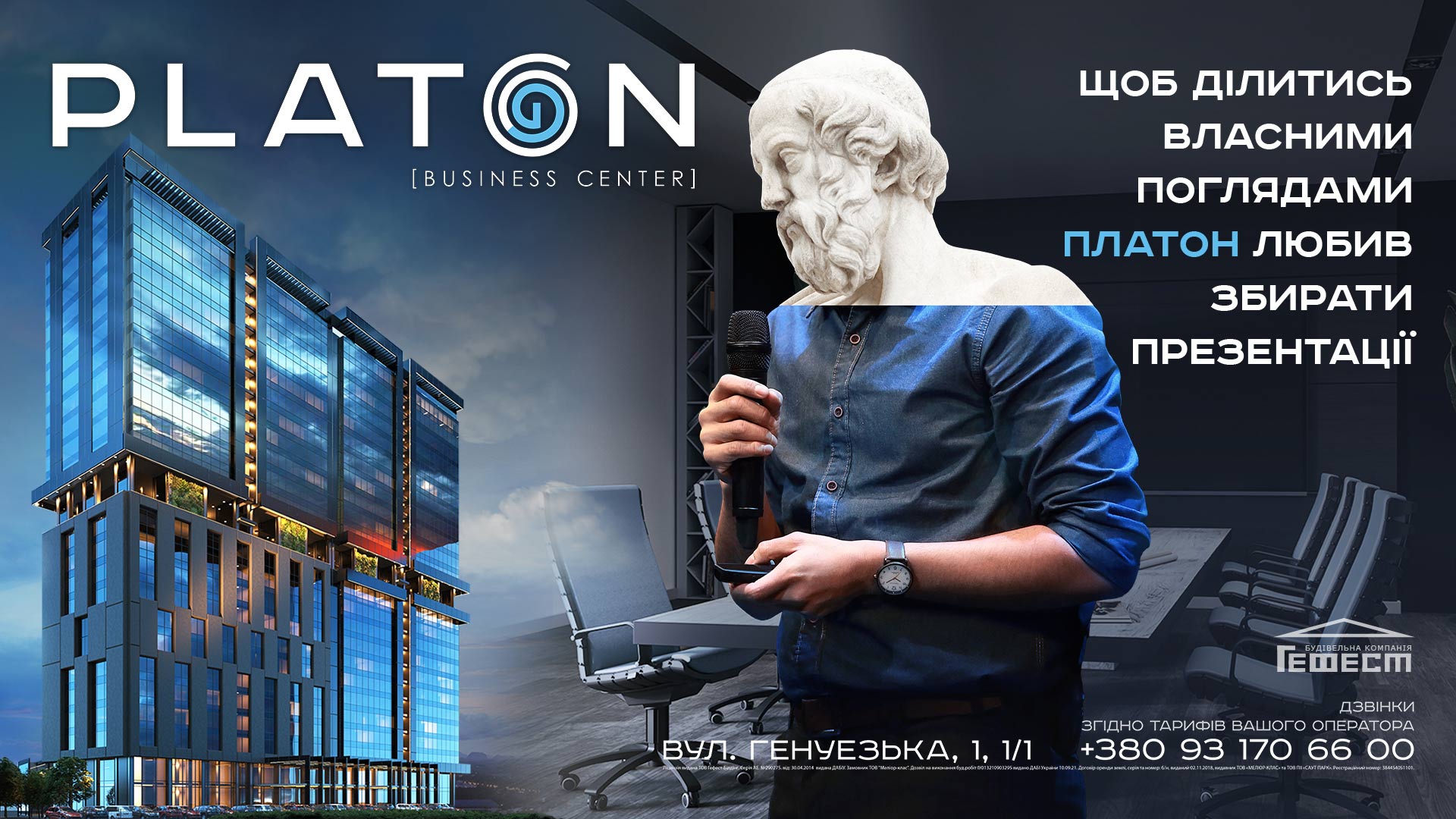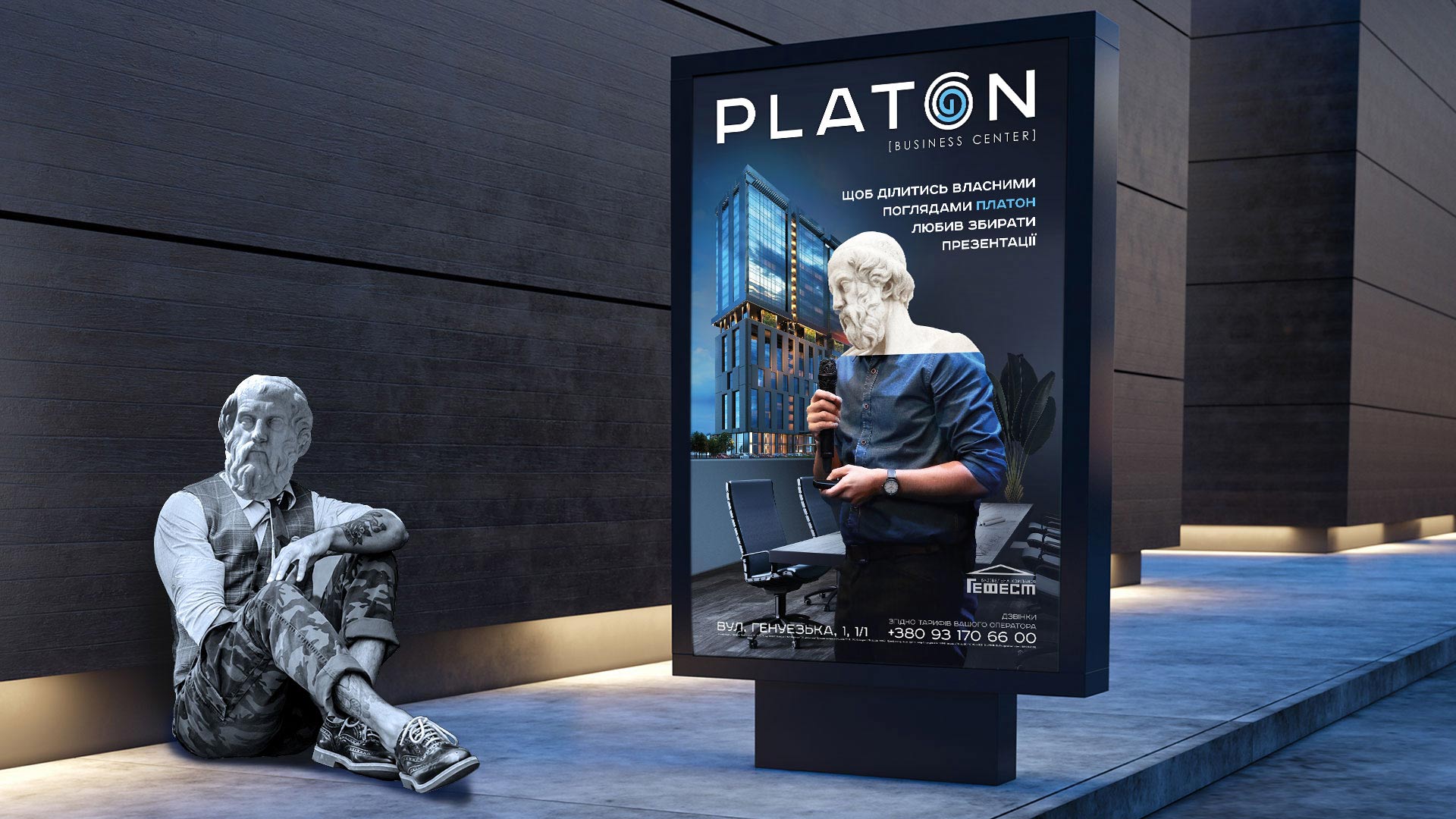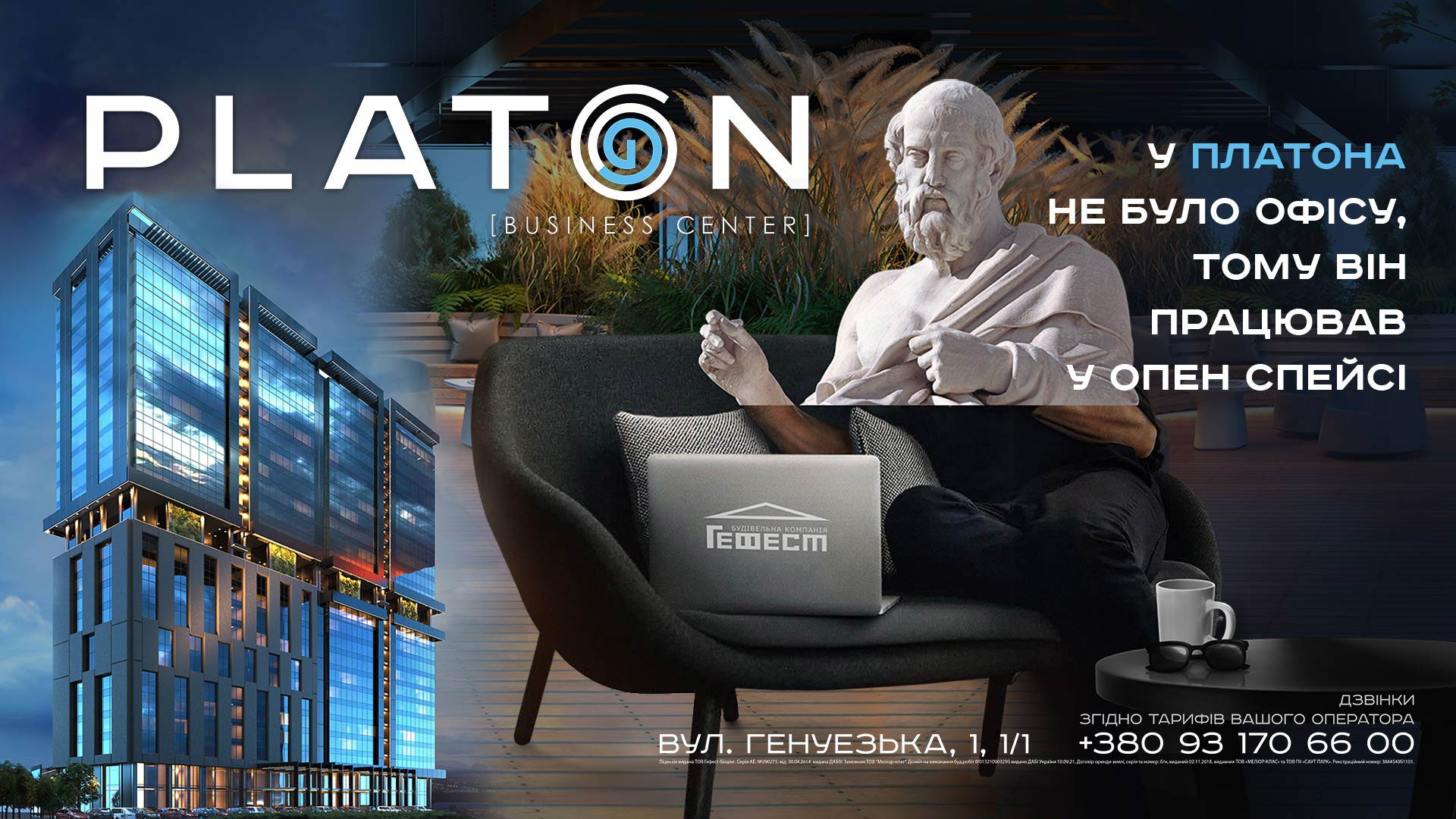 A new center of business attraction for Odessa
When a new large development project has a powerful and slender business philosophy, working with it becomes especially interesting and intense. This fall, our team has developed a branding and launch campaign for a new business center from the experienced developer Gefest, a business facility that is supposed to become the largest in Odessa. First of all, the new object required a name that embodied its philosophy. We have been choosing between inventing an "international-like" name or following the concept of other developer objects naming using Greek names and titles. Well, or — since we are talking about Odessa — to create a brand name with a purely Odessa humor! Of course, the development did not do without humorous options like "Taki Hub," but in the end, the theme of Greek names won, and the main argument was philosophy. The new business center in Arcadia was named Platon in honor of the founder of classical European philosophy.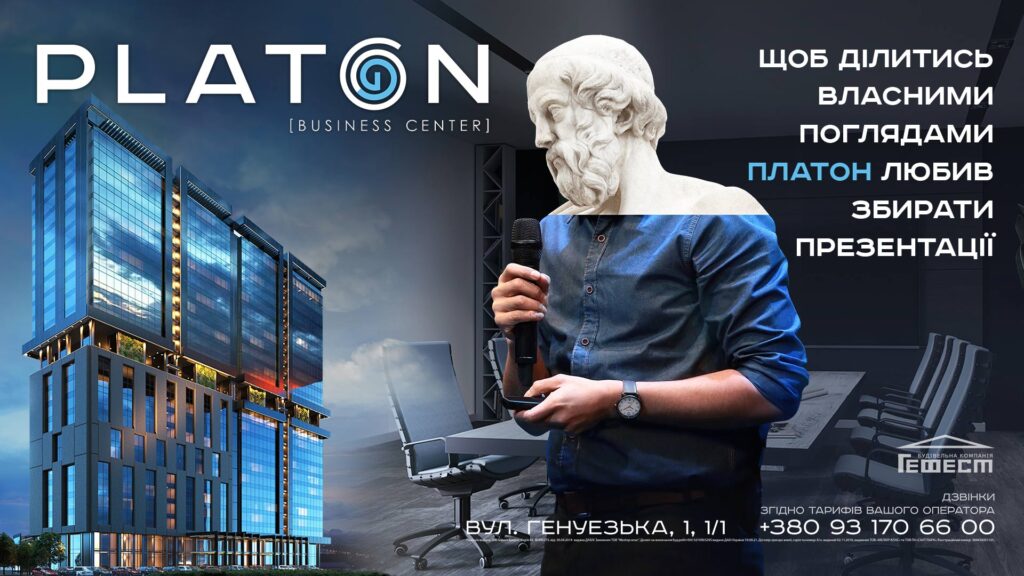 And it was Plato's philosophy that gave the team the symbol of the Spiral, which illustrates the cyclical development of all phenomena and processes and shows that each phenomenon in a new round is repeated at a new, higher level. The symbol of Plato's spiral formed the basis for writing the name of the business center and its logo and the corporate identity for use in interior design, internal navigation and branding of media, and various business products — office supplies, souvenirs, and more.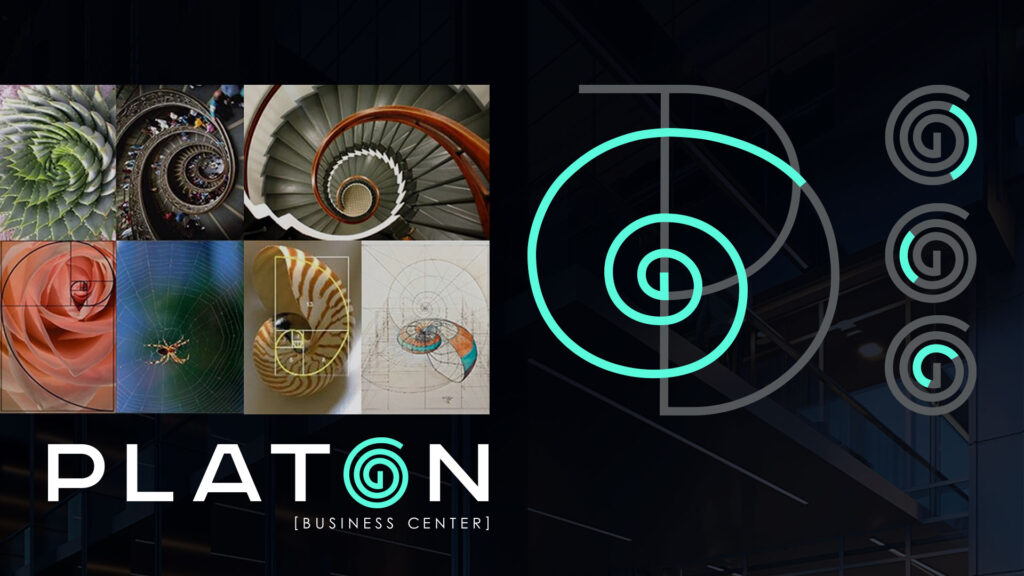 It is the new business philosophy that will distinguish a new business entity from the competitors. In contrast to the old paradigm, the new business center takes a holistic approach to improve the "quality of life at work," which is well illustrated by the modern monsters of the IT industry and offers its client a consolidated commercial offer, which is so lacking in the commercial real estate market.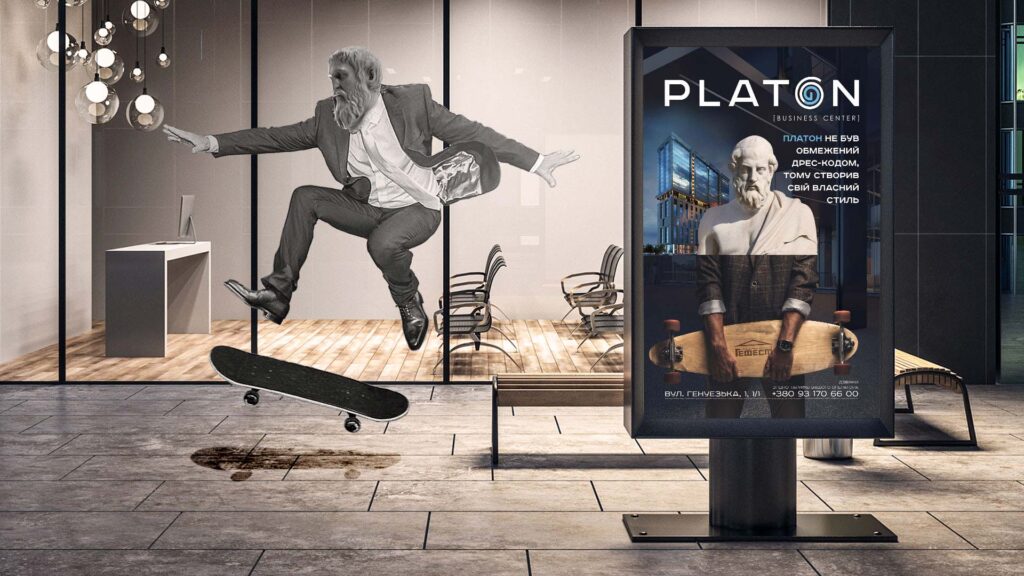 And it is the new business philosophy that formed the basis of the advertising launch campaign, which combined the image and principles of the great thinker of antiquity with the elements and paradigms of the modern world. "Good energy gives us strength and inspires others," Plato once said. And this is probably how he would describe the new identity of his business center namesake.