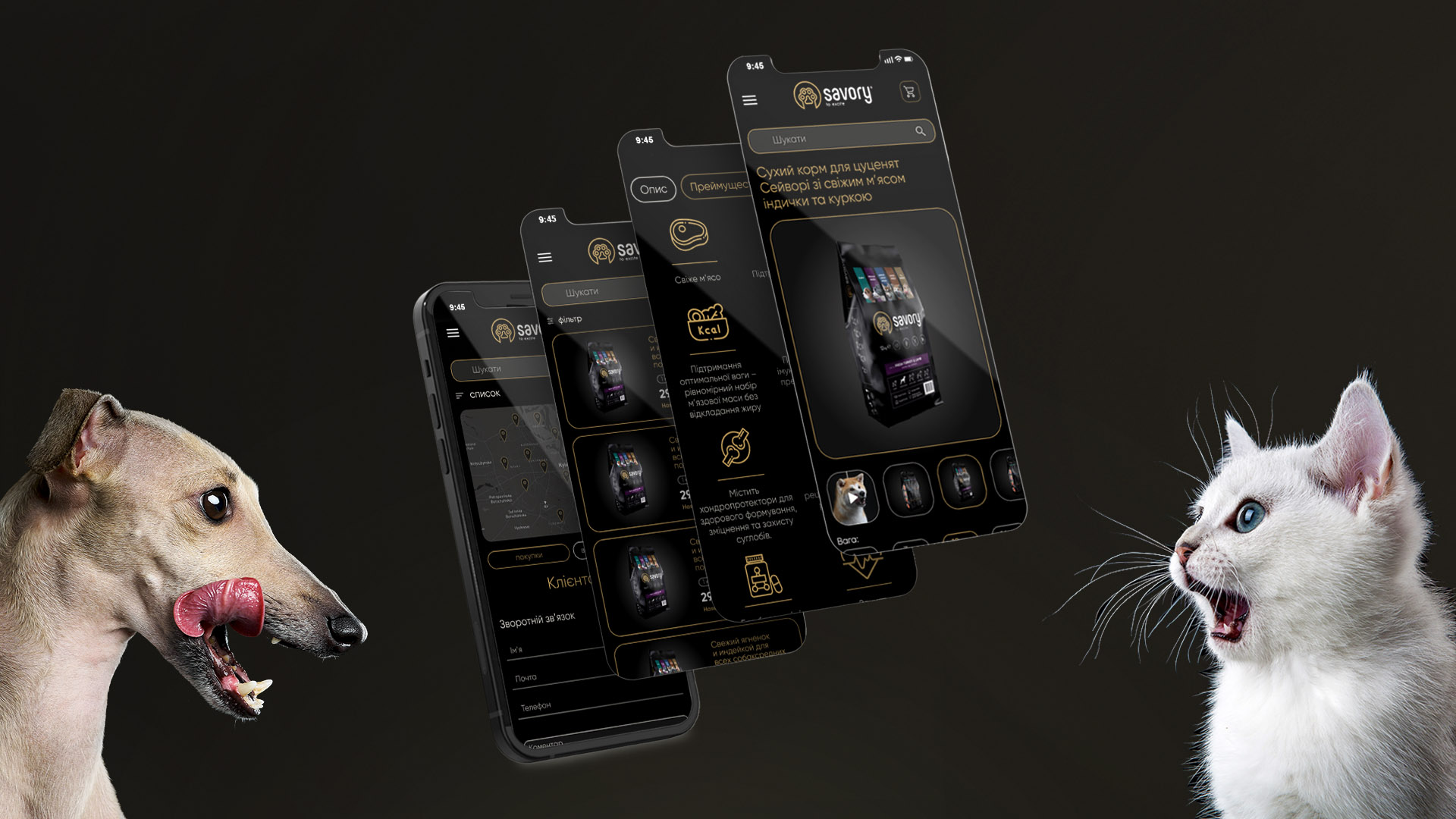 Savory.pet: for pets is the best
Saint-Exupery wrote that we are responsible for those who have been tamed. The Brain Tank team fully agrees with him. We are convinced that our pets are full members of the family and therefore deserve the best. The site https://savory.pet/en/ was created for the Savory feed brand with this conviction.
Brain Tank researched in detail the most interesting examples of the world's UX / UI design and developed a resource that became both an online store and a platform with useful information for cat and dog owners. Sophisticated design, clear navigation, versatile and balanced font, as well as cute photos of four-legged friends — everything is designed for visitors to the pleasant ordering of healthy food for their pets and at the same time learning expert opinions on many issues. Every detail on the resource emphasizes the brand's premium: colors, including laconic gold lines on a black background, minimalist animation on the pages, and a friendly interface. With the help of the site https://savory.pet/en/ it is more enjoyable and convenient to take care of your pets.