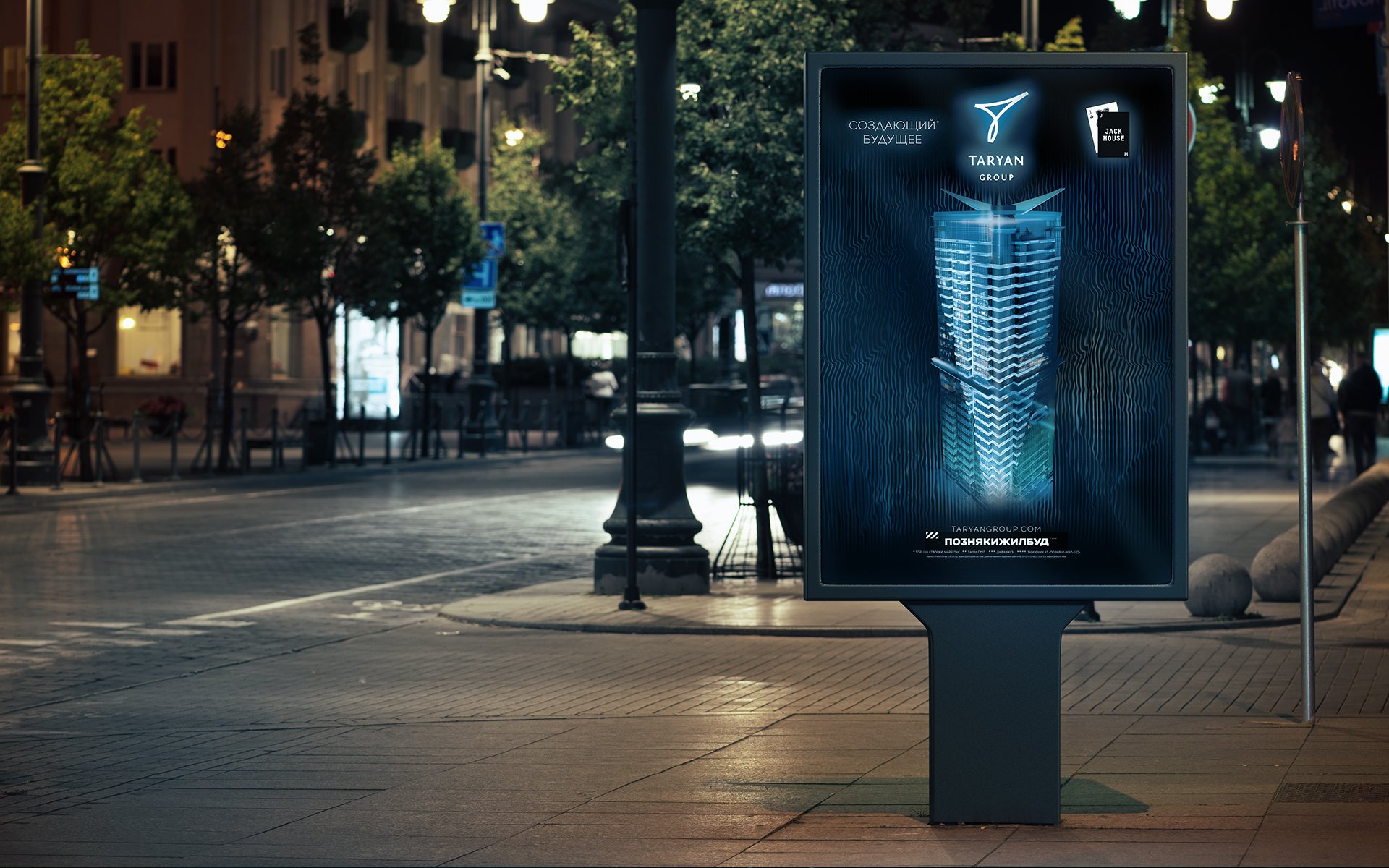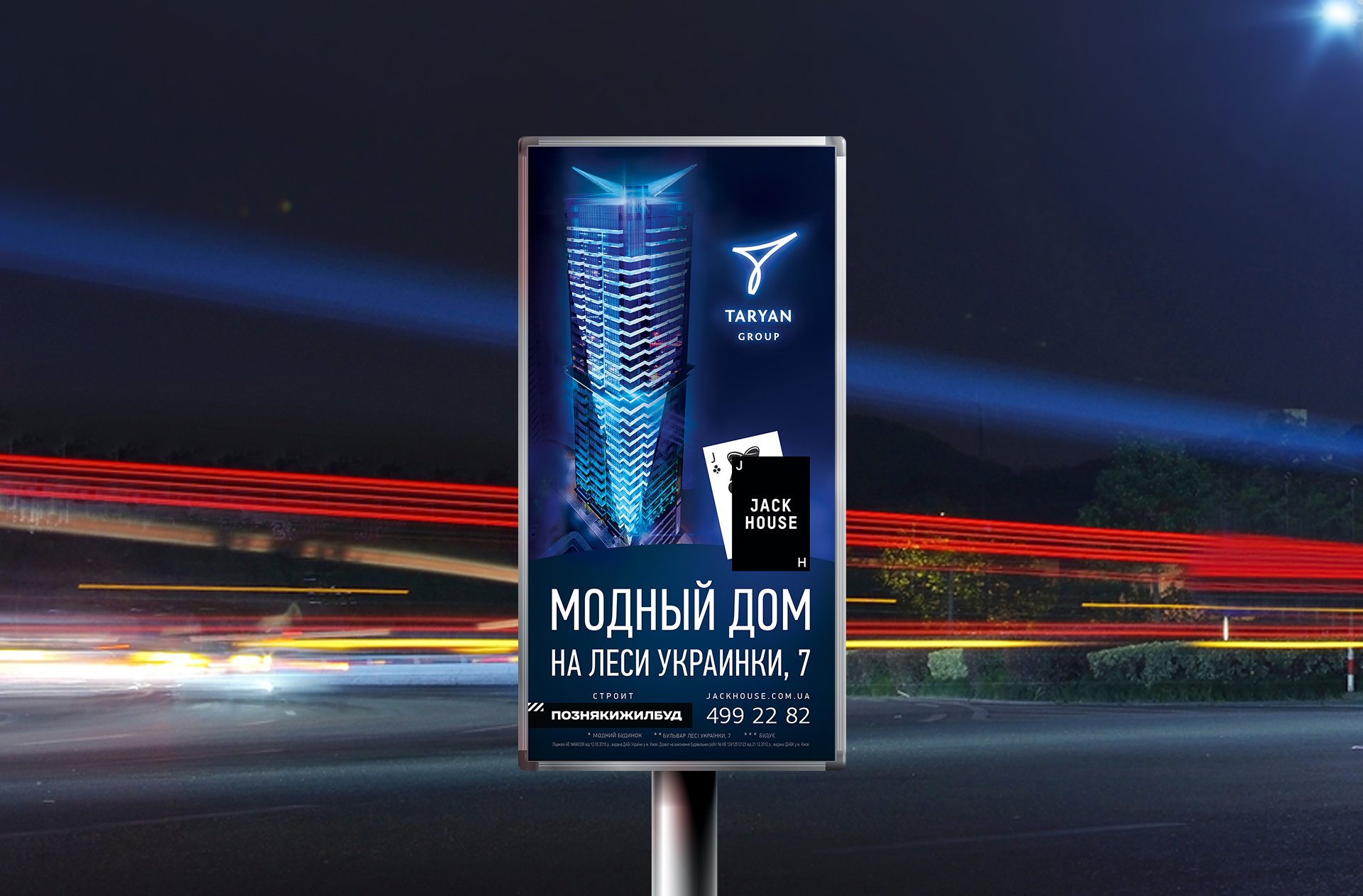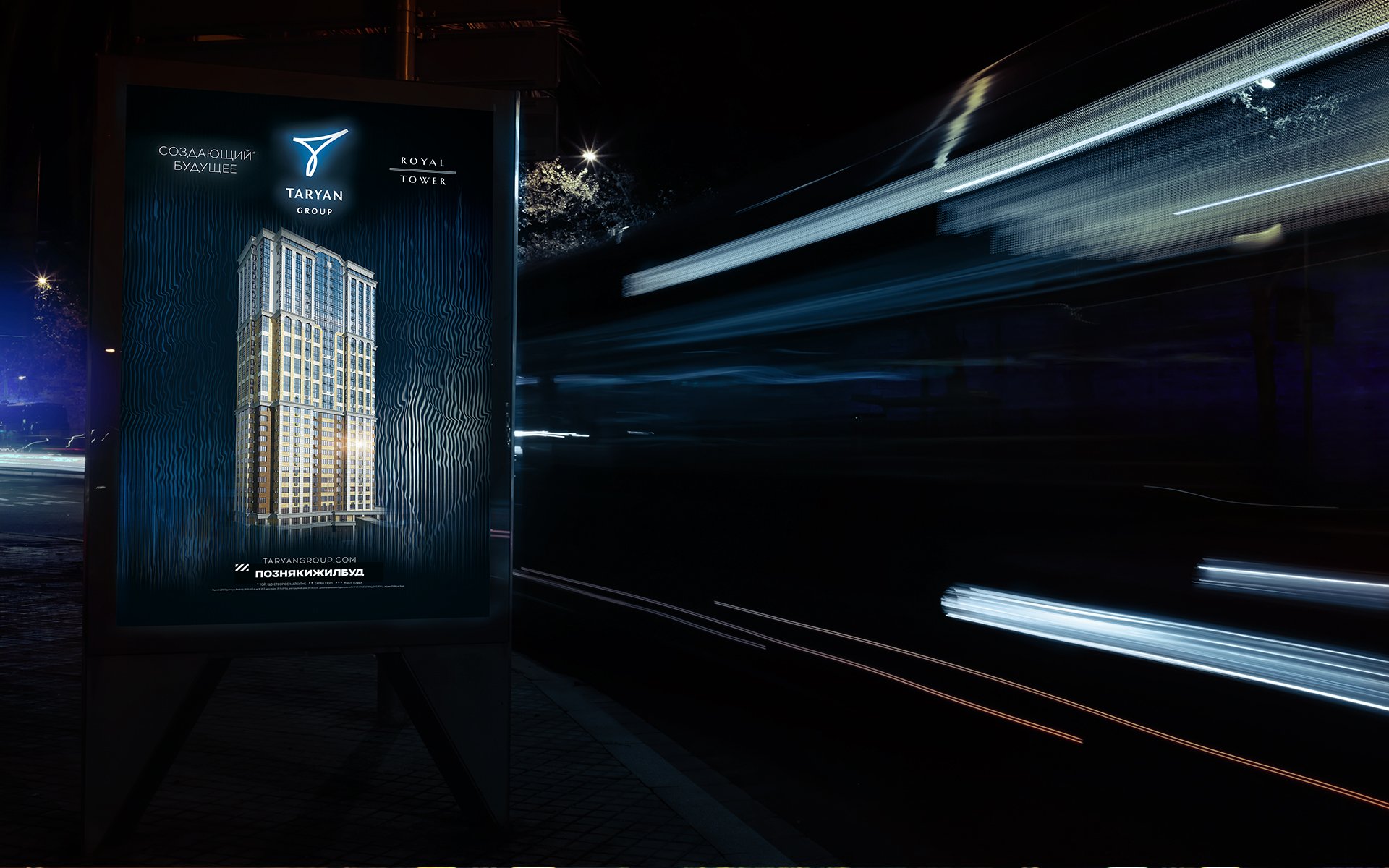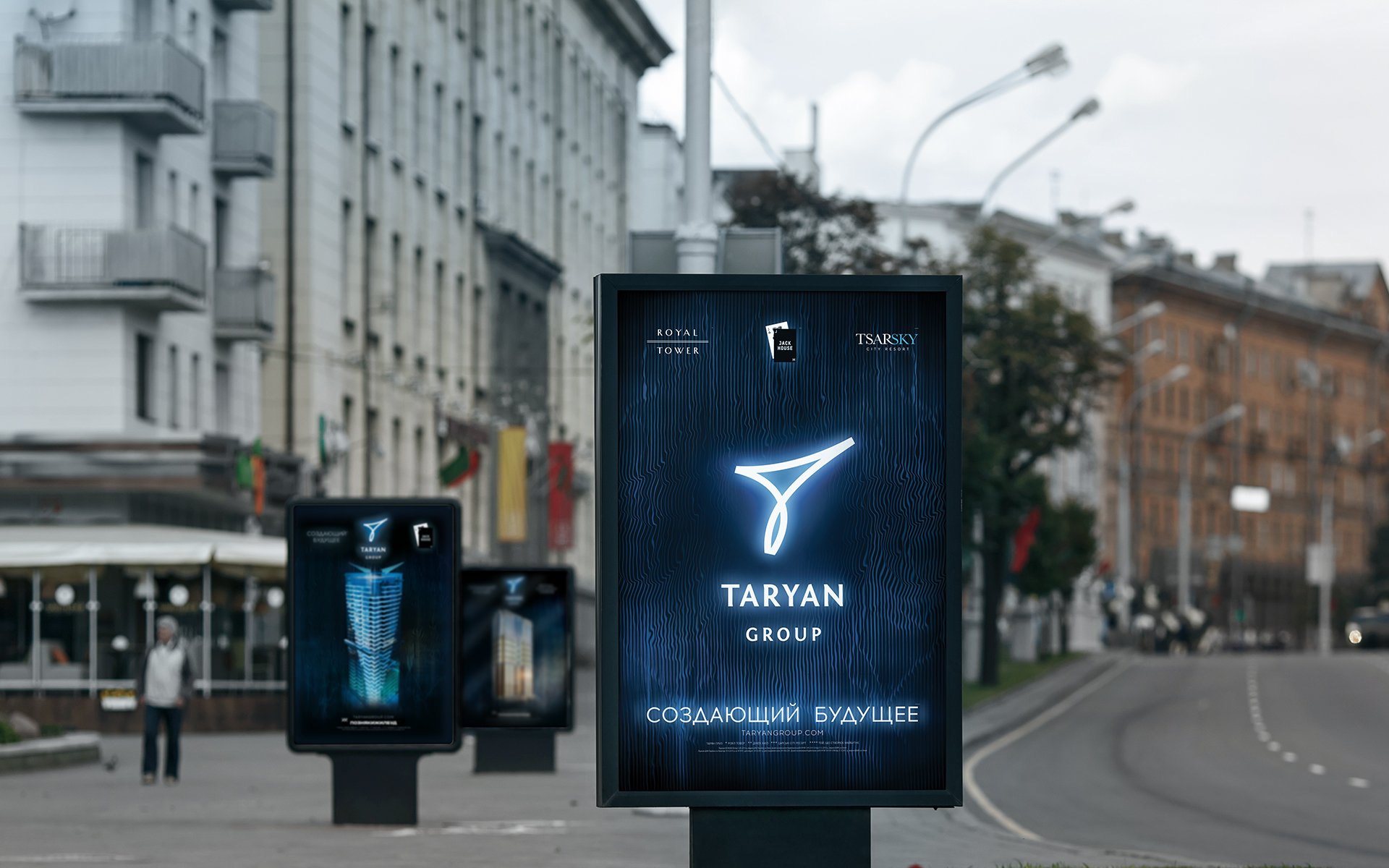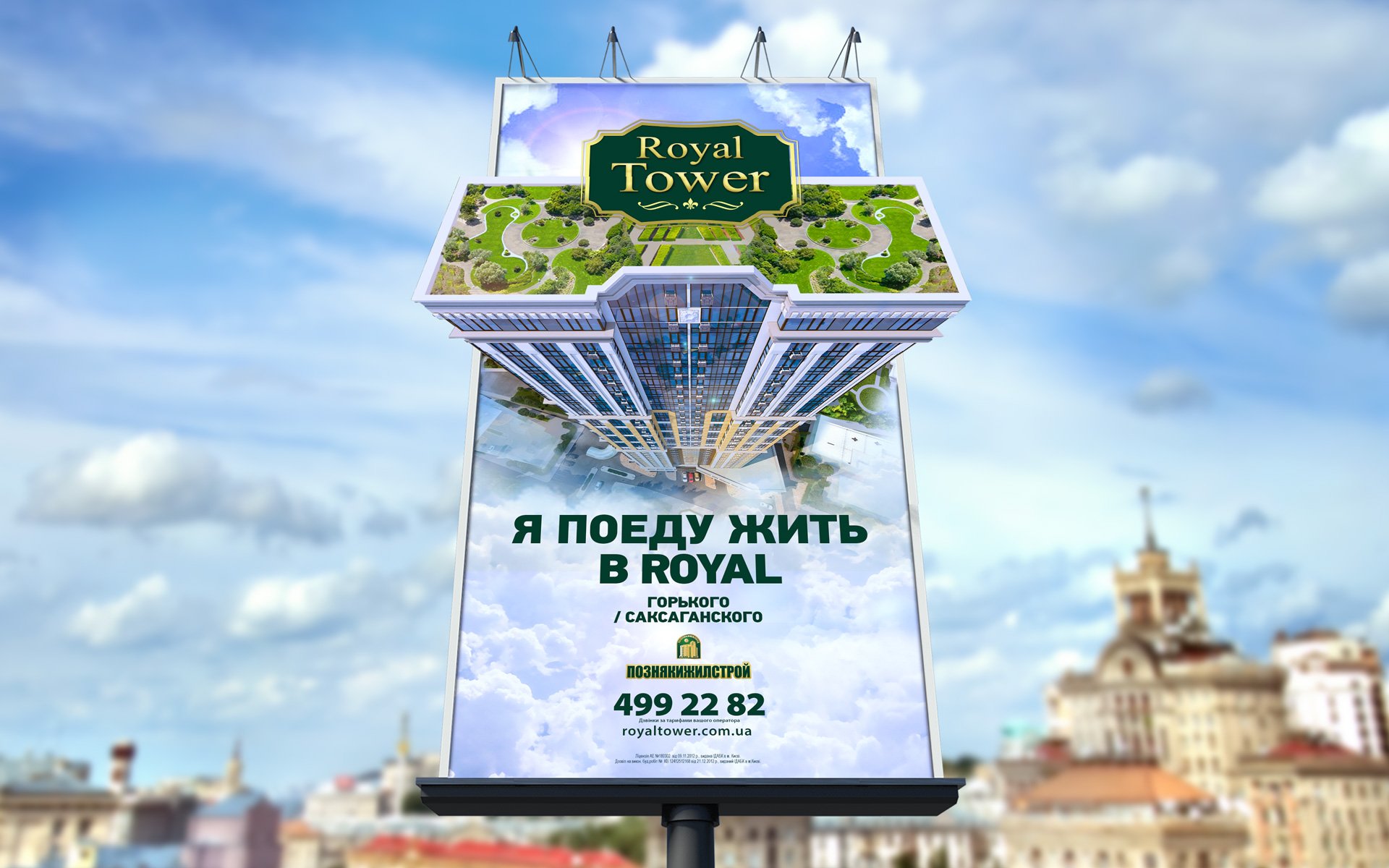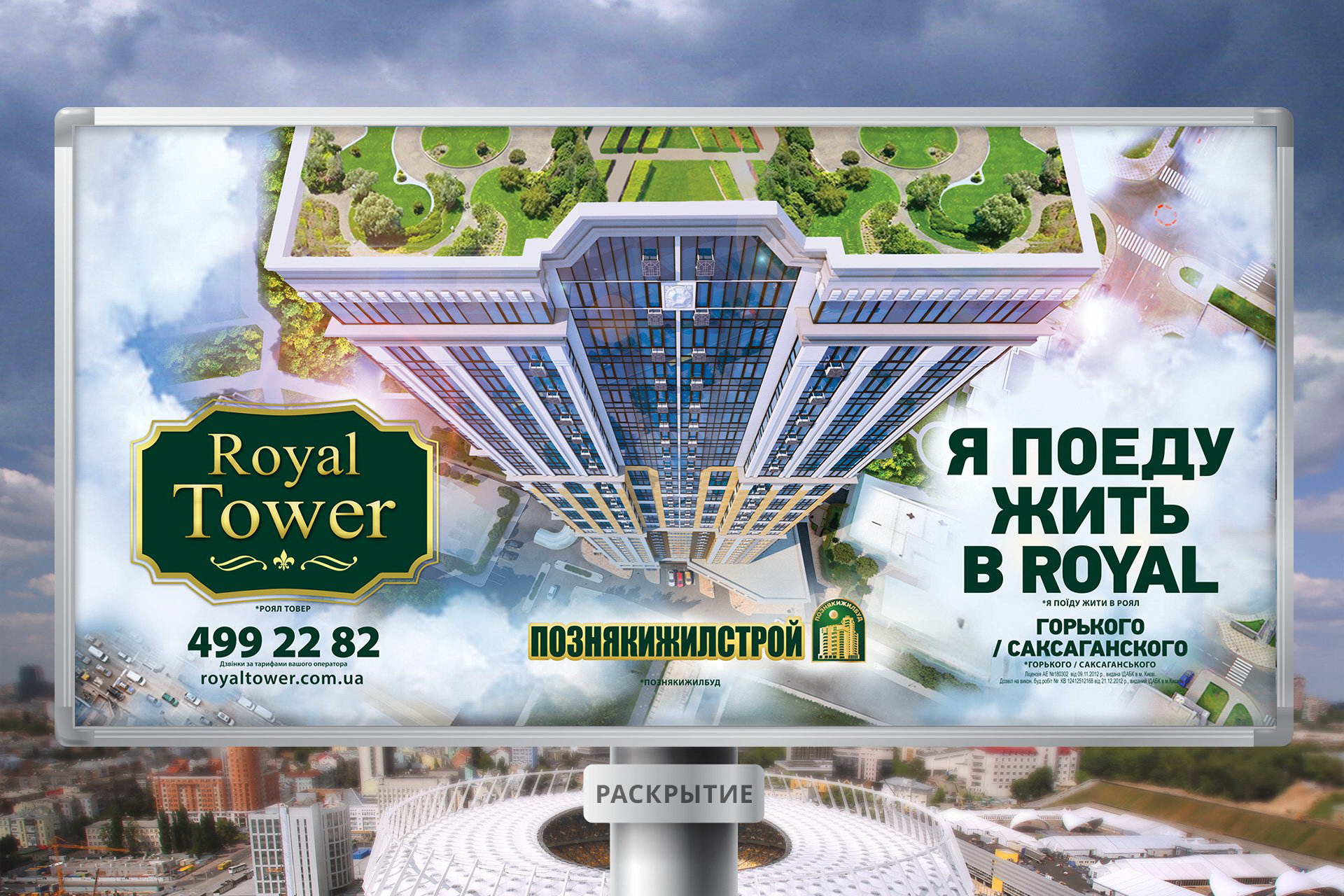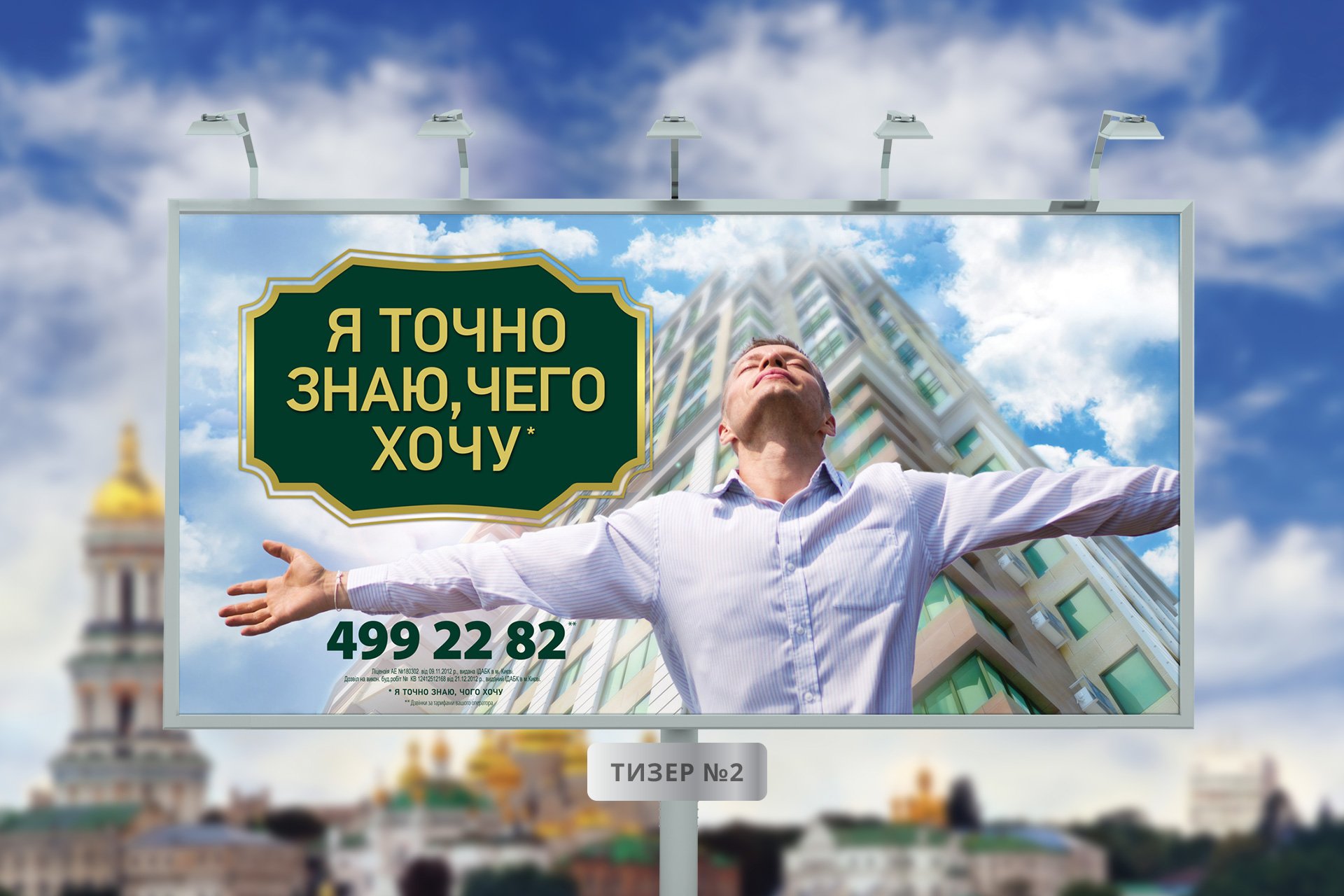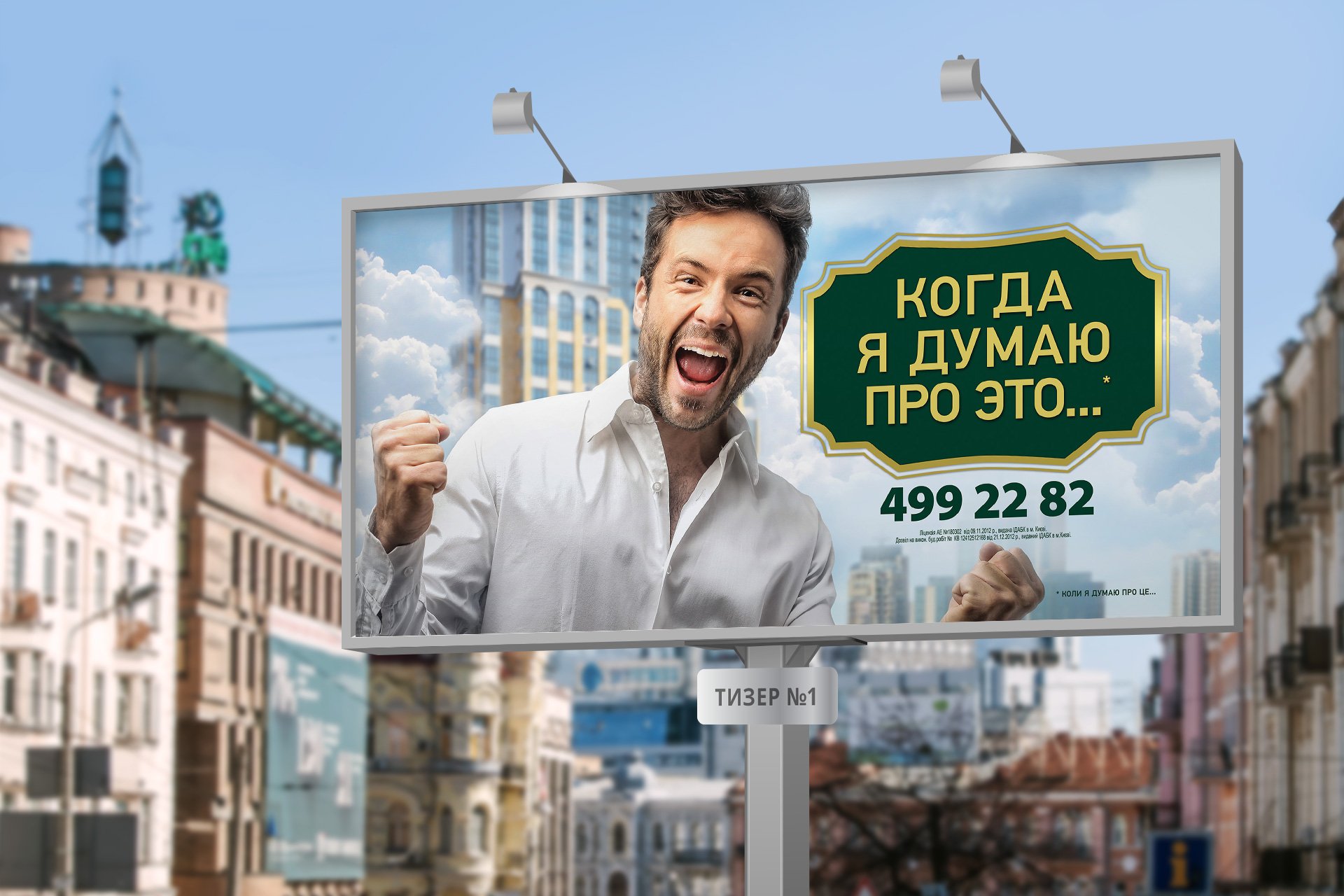 Real Innovation Spirit
Ambitional player of Ukrainian developer market, Taryan Group, creates only iconic objects, silhouettes of whom will represent the image of capital soon.
Our agency has helped communicationally to this developer in number of its most ambitional projects: Royal Tower, Jack House, Tsarsky, Taryan Towers.
Created and realized campaign, constructed by chess game concept. During the debute there was played two tiser flights, with 8 scripts one, and only after two months of active influence of external advertising citizens of Kyiv finally have seen the brand.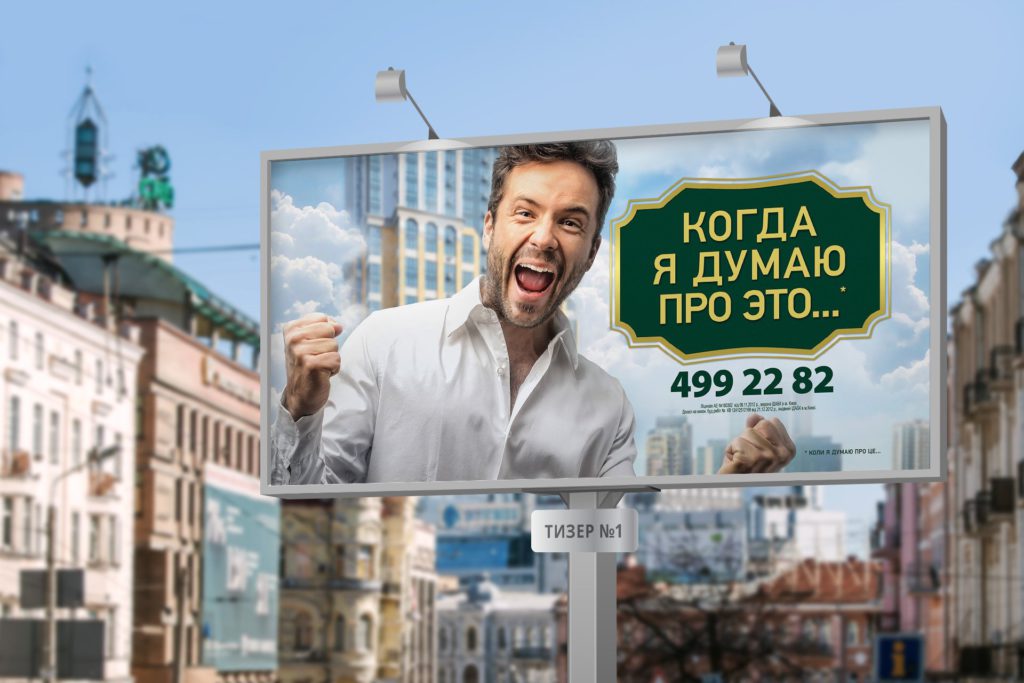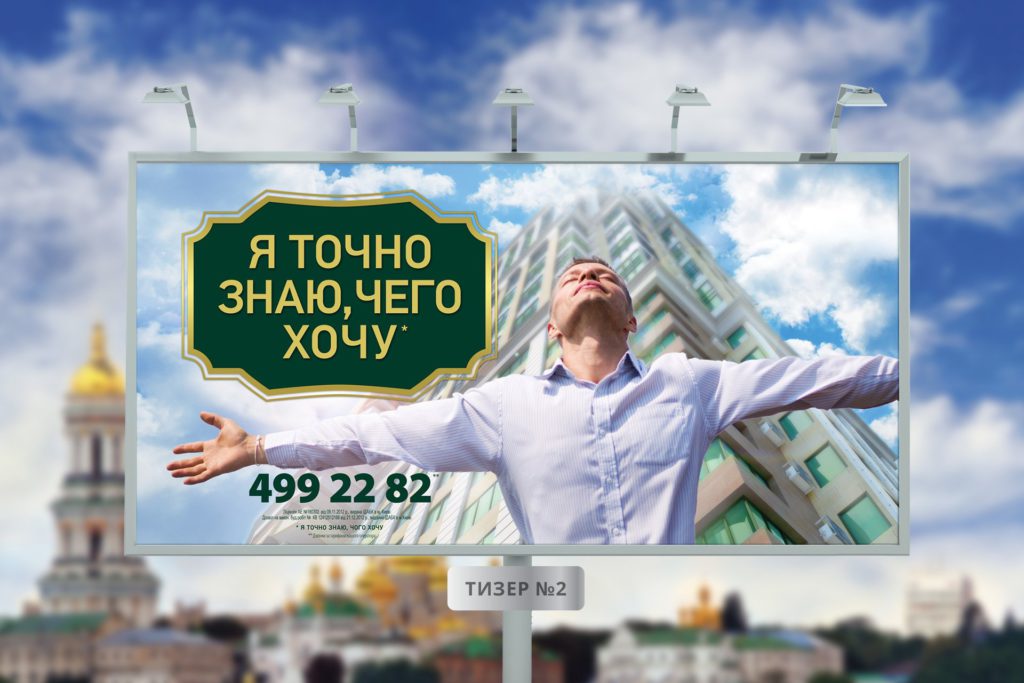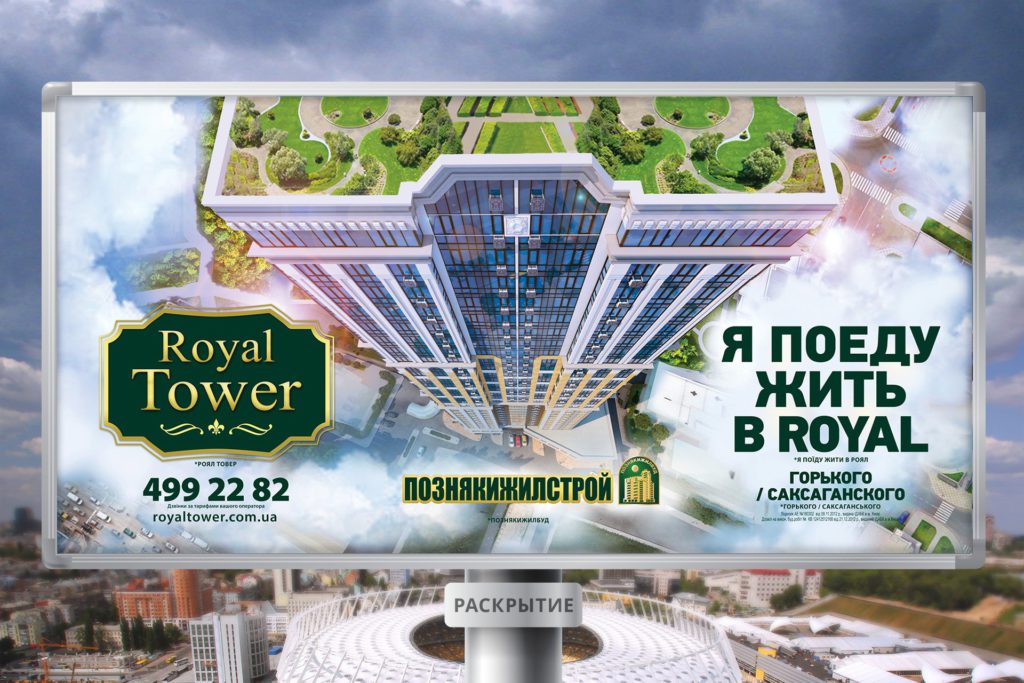 Royal Tower
Royal Tower, that reflects sunrays, is rising up above green Kyiv landscape, and is graceful and monumental. Delicate lines of building cladding amidst blue sky emphasizes calmness, comfort and building monumentality.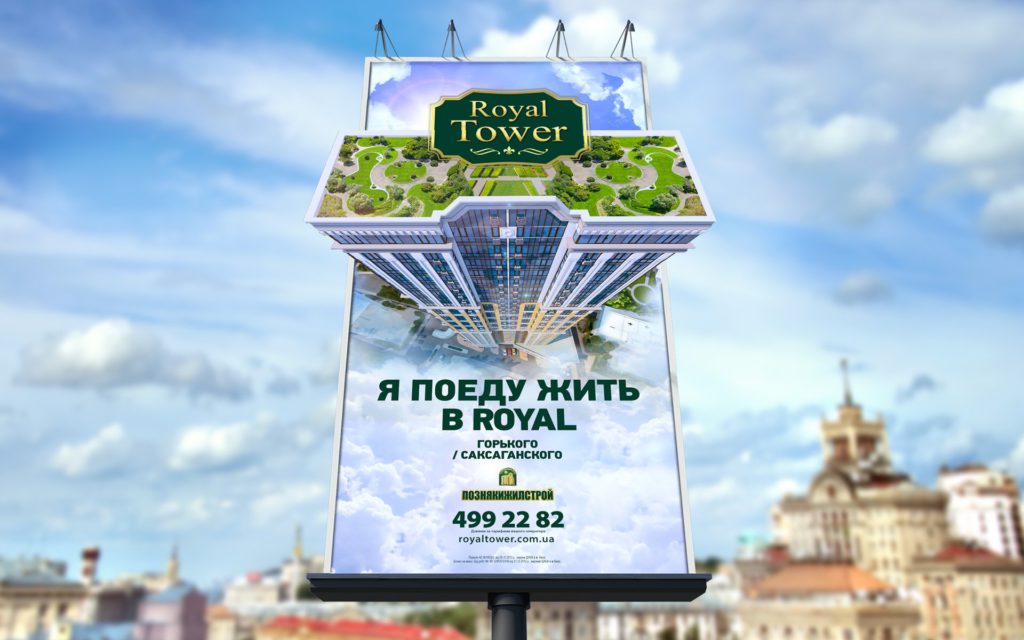 Jack House
The base of emotional core we have chosen appellations to the unconscious image of monumentality, solidity, but, at the same time, intrigue, even with some infernal taste.