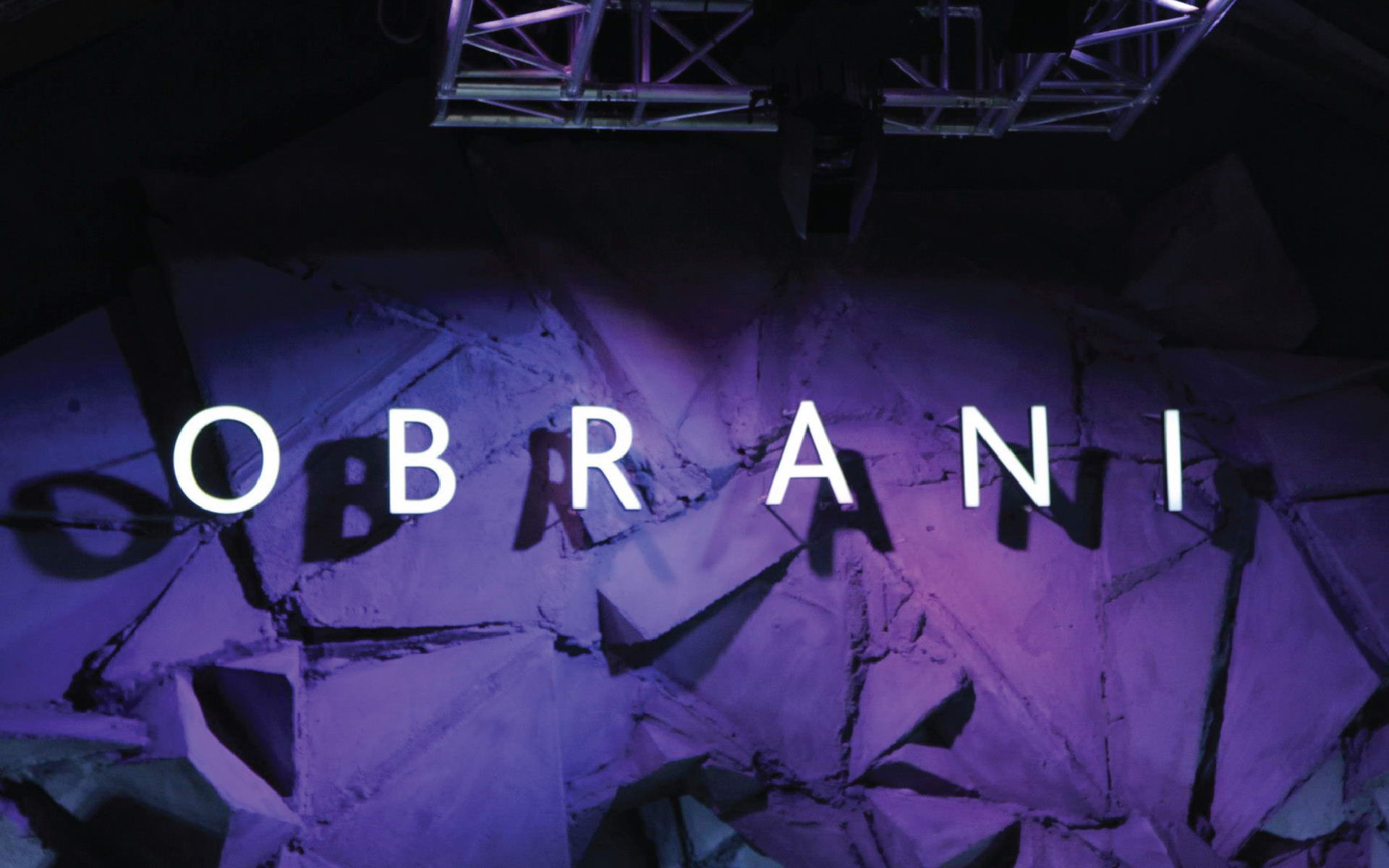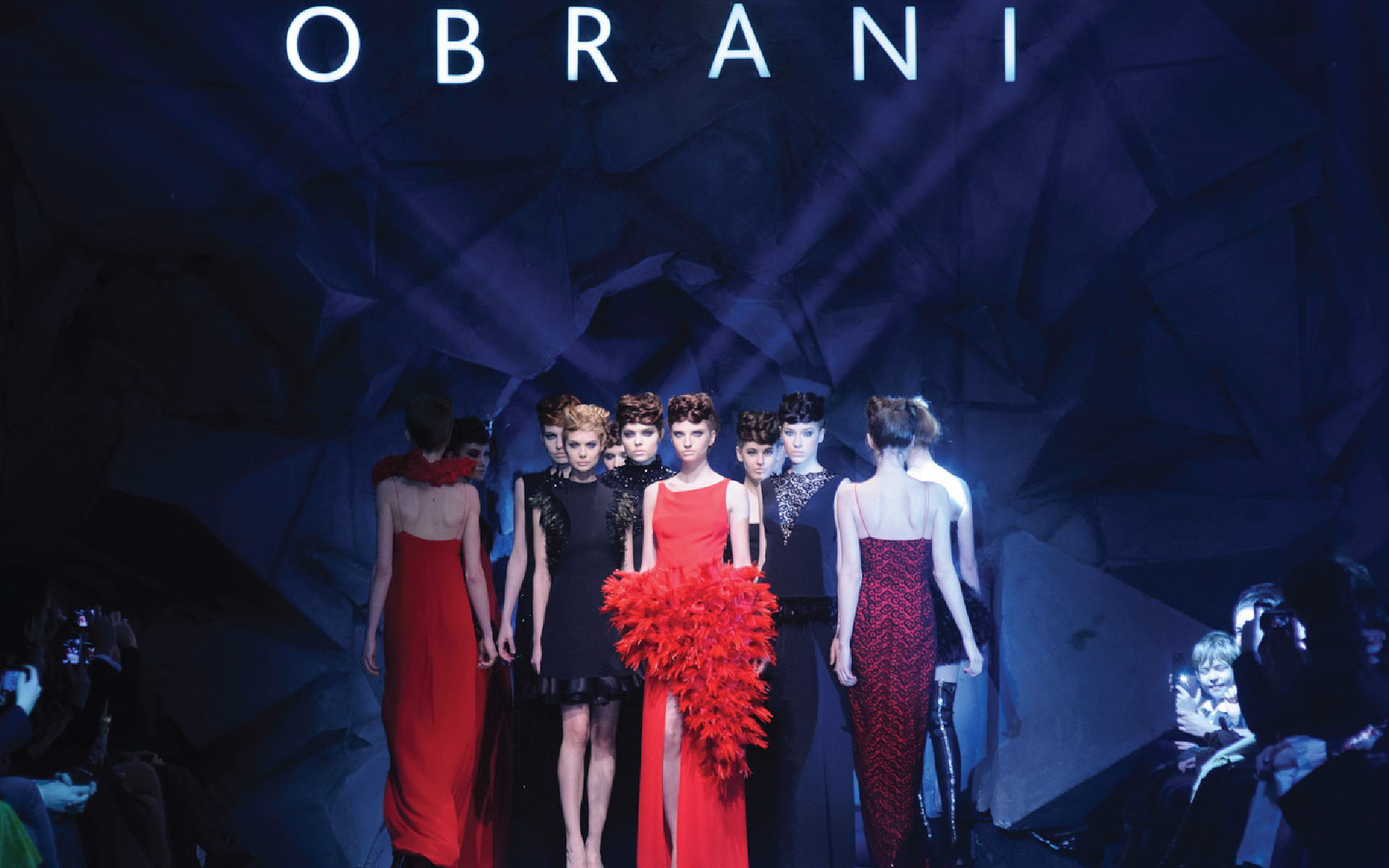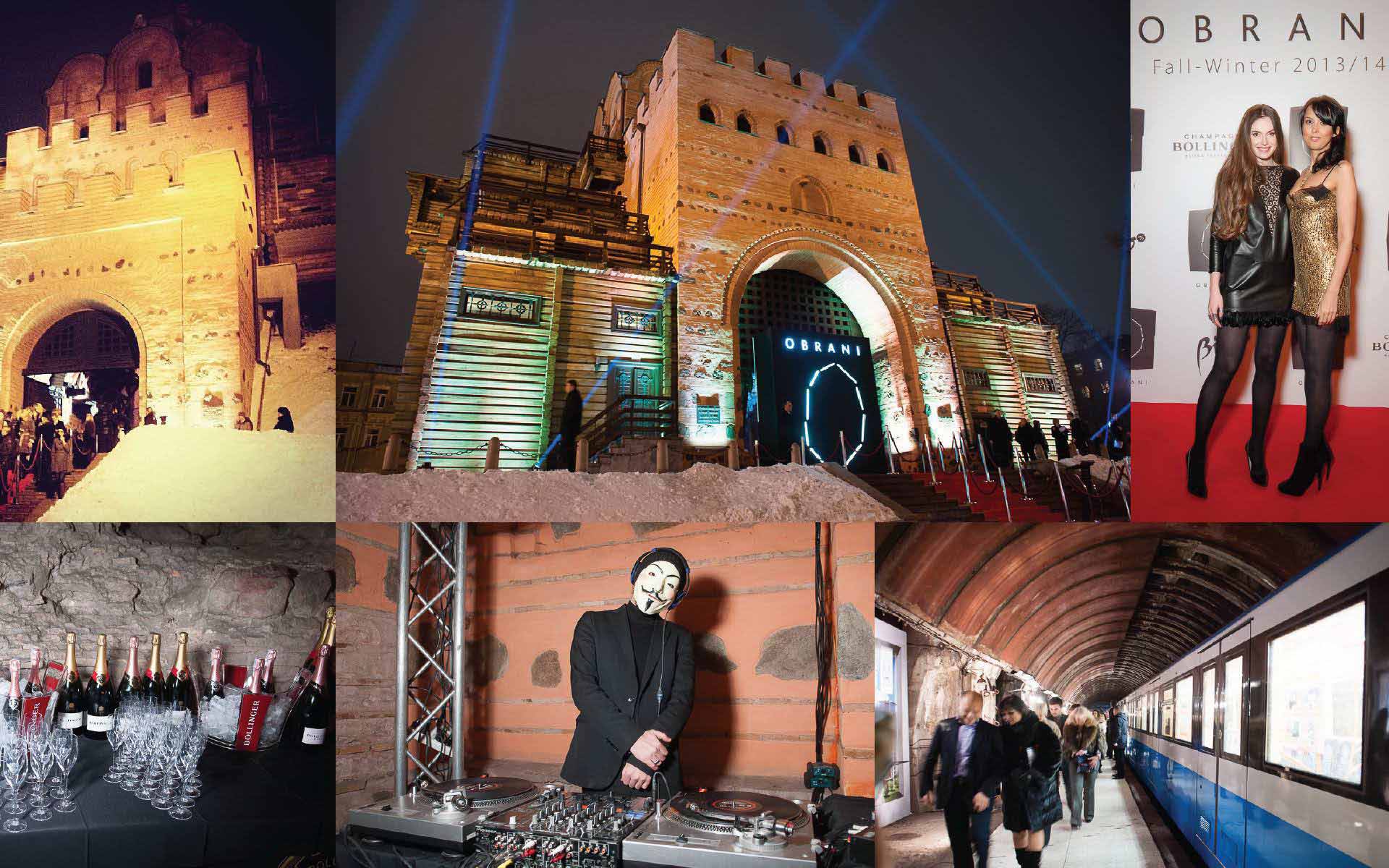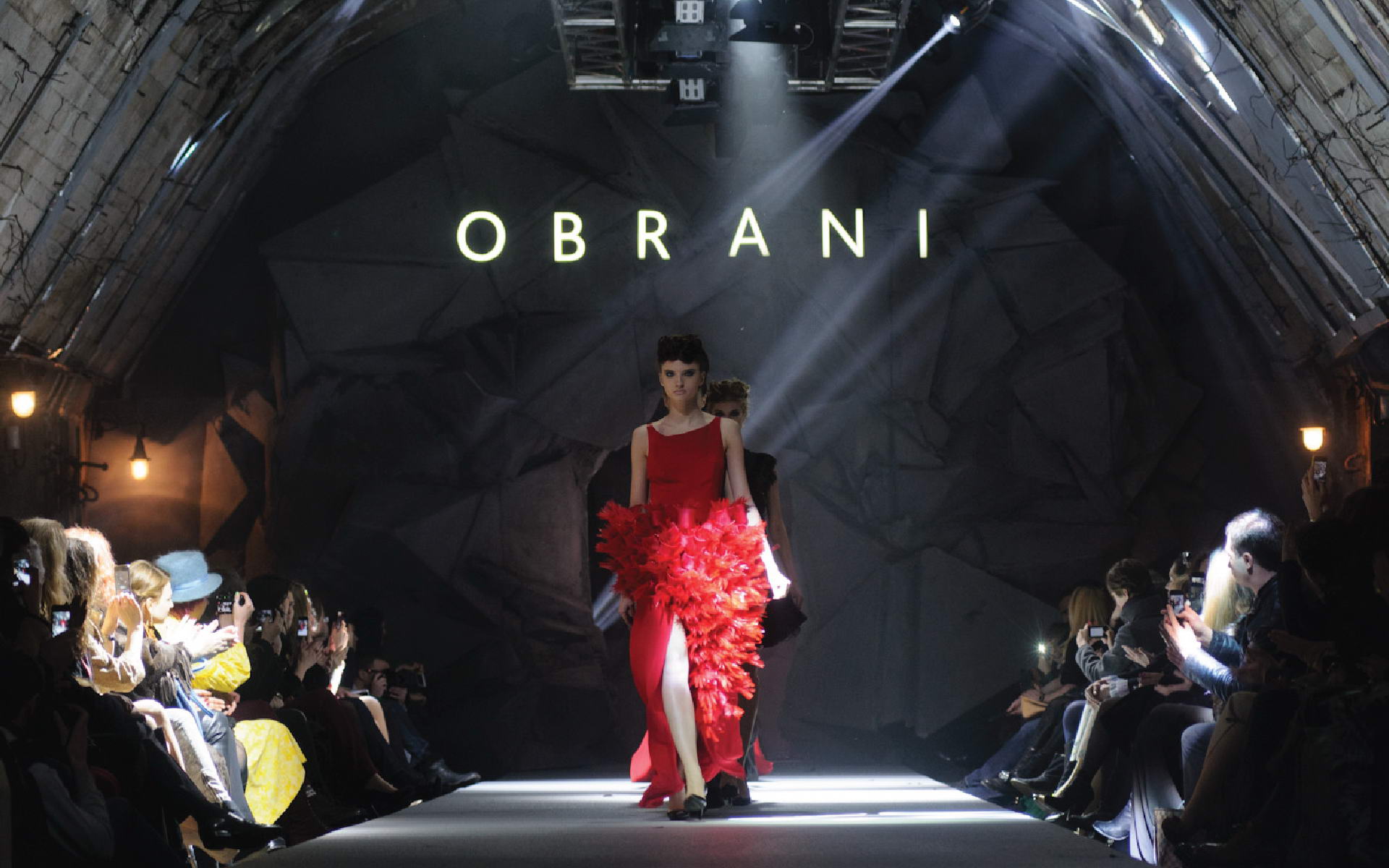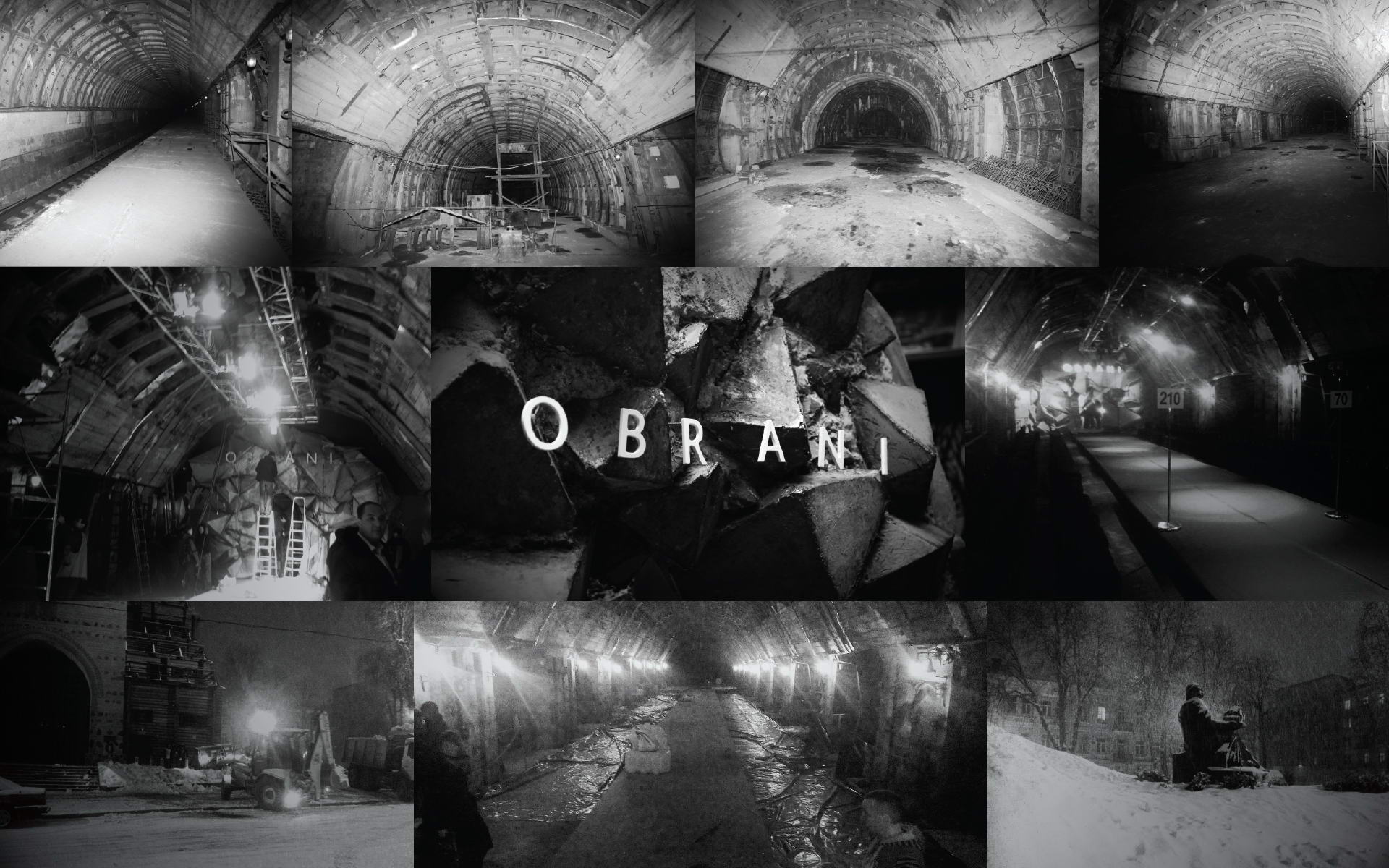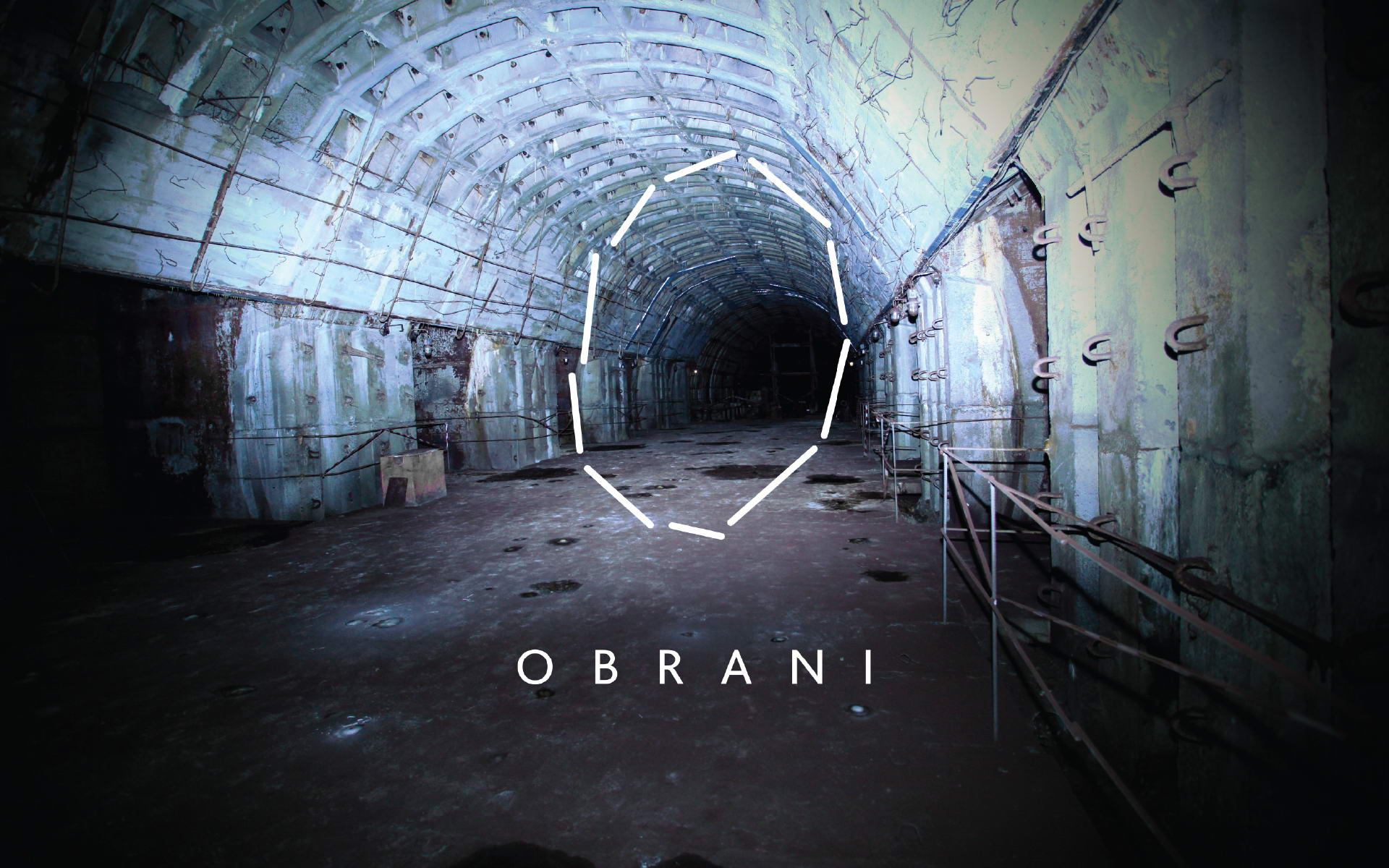 National Haute Couture
Creating and accompaniment to the global podium of the Obrani brand fashion house. Our agency was creating and successfully showing Ukrainian design to the world during 2 years, from logo to fashion shows organisation. Launch accompaniment of fashion house during its path to the world integration. Unique ideas creating and Haute couture fashion shows implementation.
One of the most unique fashion shows, which was realized during collaboration with fashion house, was at the closed Kyiv metro station, Lvivska Brama. It have not ever seen respected guests of such a high rank.
Idea creating and implementation mono-fashion show «Ekoshyk» continued the series. In the context of that eco-installation was initiated on the «Mystetski Arsenal» territory.