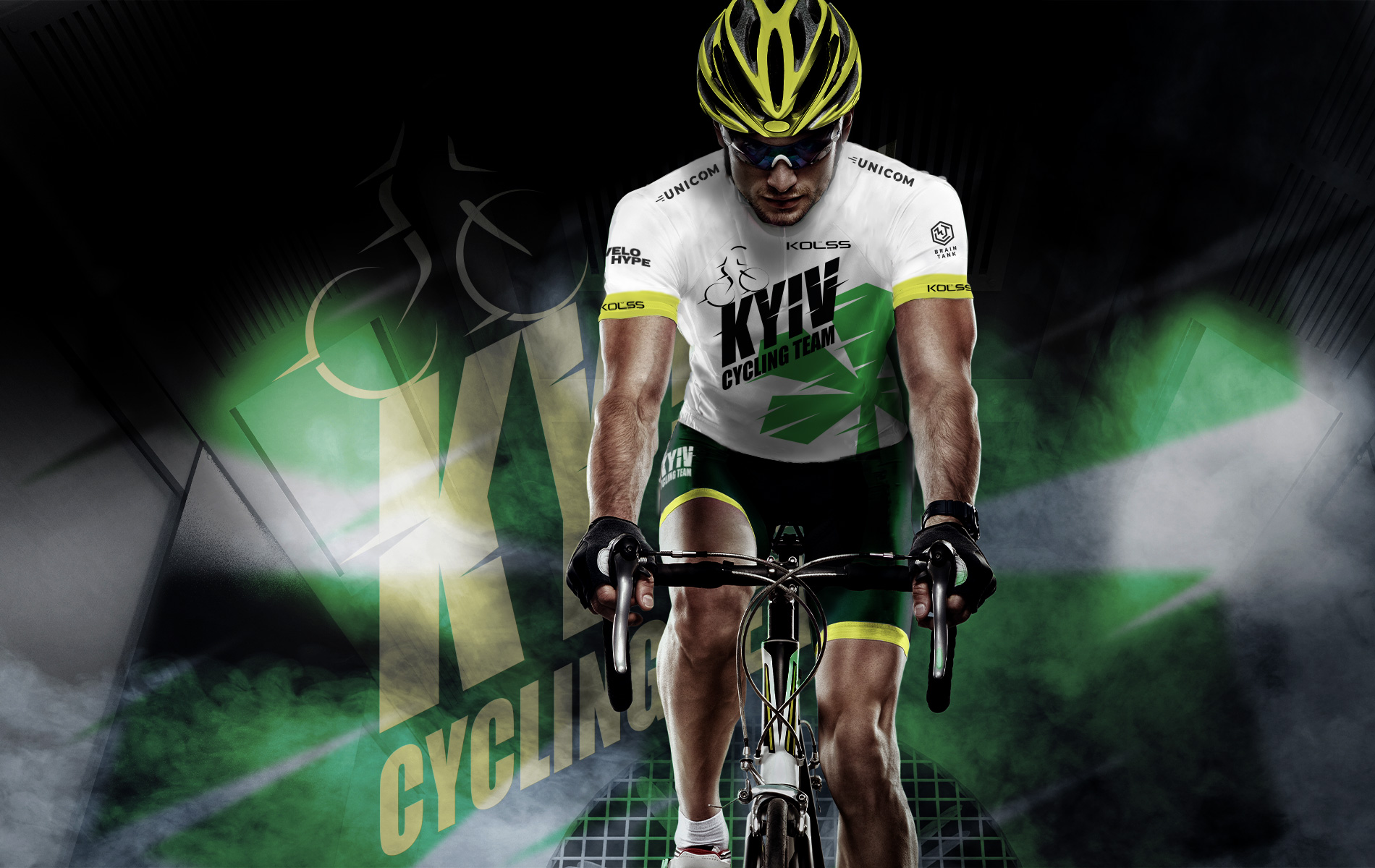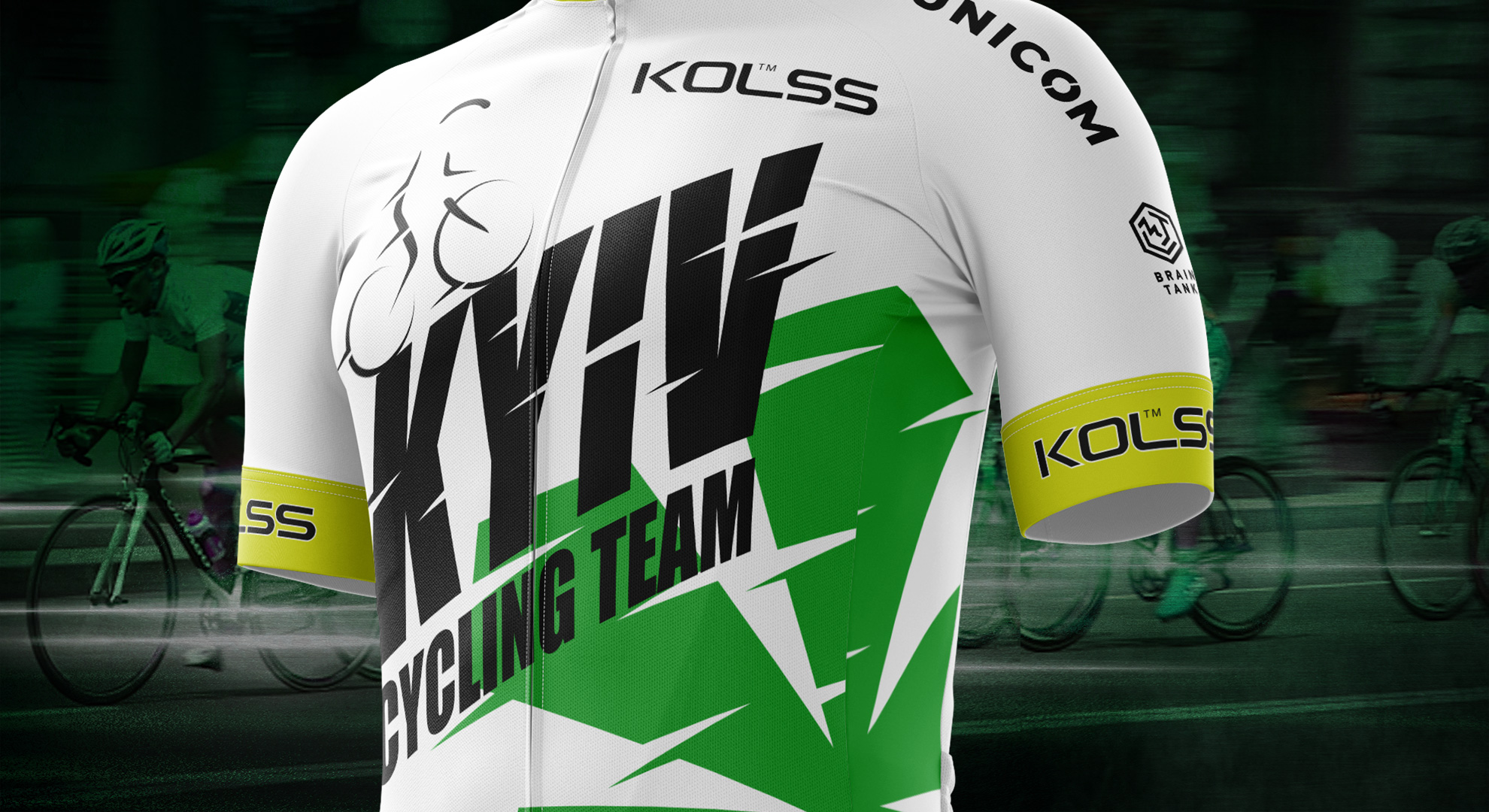 Fresh design for the Kyiv cycling team
It's always cool to be part of a team that wins for its Motherland and does something to be proud of even in a few years — and we did it.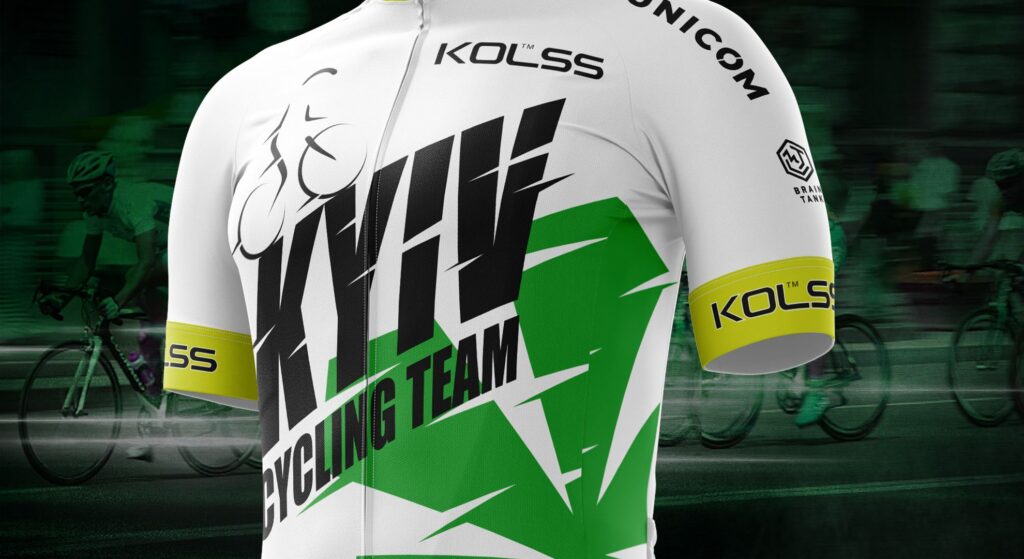 We created a really fresh uniform design and branded the merch for our Kyiv cycling team: the green color of life, a bit of symbolism — a letter of the legendary chestnut, stylistically chosen font, and voila — it looks juicy!
The team will look decent both when they cut the wind, and while climbing up, and when the first to reach the mark "FINISH", and then victory!